The YouTube Gaming app was a bust so the company is moving the features back to the main site
This actually looks pretty good.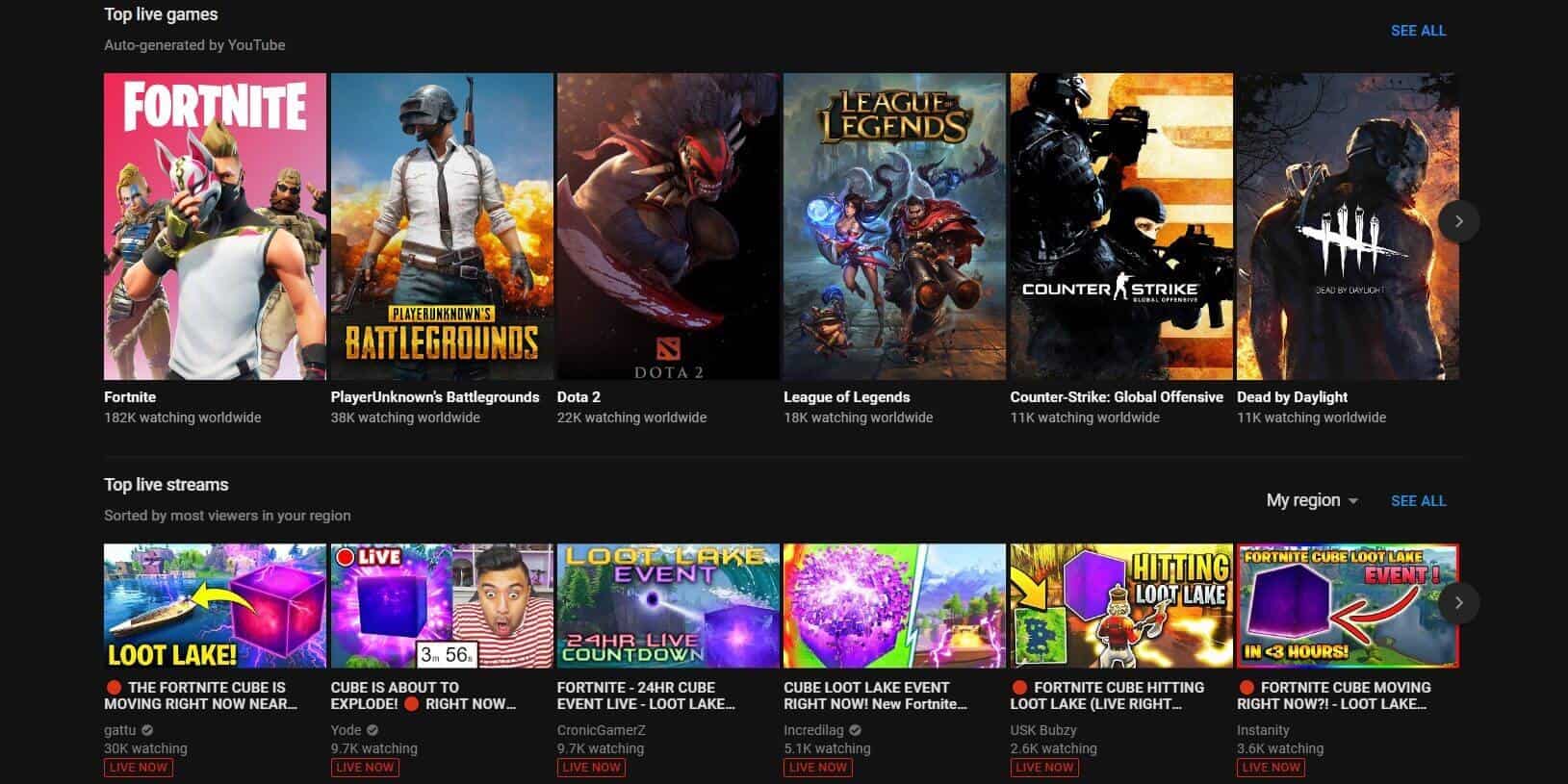 Do you remember the YouTube Gaming app that launched in 2015? It's ok if you don't, as most people (myself included) forgot it even existed. Well, apparently, YouTube is also aware of their fail and will be putting an end to the YouTube Gaming app. Instead, the company will be bringing some of the features over to the main YouTube site and youtube.com/gaming.
The new landing page will function somewhat similarly to how Twitch works. You'll load up the new website and be presented with a list of the top streaming games. Right now, to no one's surprise, that list includes both Fortnite and PUBG. This is an extremely helpful feature, especially if you're not one to stick to a particular influencer or streamer, but instead just follow a game.
You'll also find a section gaming videos from YouTubers you may already be subscribed to. Browsing around the section honestly feels good, and the stuff YouTube has recommended for me is spot on – something that I don't feel the same about when it just comes to regular YouTube.
There is also an "On the Rise" section which is meant to highlight smaller streamers that are trending positively.
YouTube Gaming led to YouTube confusion
"When we launched the YouTube gaming app, I think there was a lot of brand confusion in the market of like, 'Well, is this just a live gaming app and experience? What's gonna happen to gaming on YouTube versus YouTube gaming app?'" Ryan Wyatt, YouTube's director of gaming content and partnerships, tells The Verge.
Overall, this was definitely a solid move. You'll also find that the site is making sure gamers know about the new section, with gaming videos starting to feature Call-to-Actions below descriptions, pointing to the new landing page and subsection for the particular game you may be watching.
Does this new section look interesting to you? Would you start using this over Twitch? Let us know in the comments.
Editors' Recommendations
Follow us on Flipboard, Google News, or Apple News