The Daily Read – Ferguson Edition – 8/18/2014
Today's Daily Read features late night email, getting the most out of your Macbook, and SnapChat for dummies.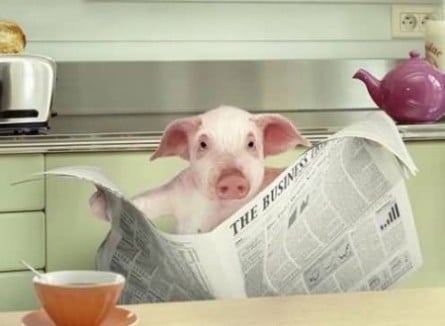 Welcome back to another glorious Monday! I'm here in Chicago until Tuesday so the posts on KnowTechie until I get back will be a little light. Thanks, I'll be back home soon!
[divider]
Apps are nice but books are better: How to read to your kid in a digital age (book review)
(www.gigaom.com)
"Remember that viral video of a 1-year-old trying to read a magazine like an iPad? Both funny and slightly horrifying, it gave us a glimpse of the strange, touchscreen-influenced way our digital-native kids may perceive the world."
(www.qz.com)
"Remember Excite? How about AltaVista? Maybe Lycos? They were all competitors to Yahoo, back when finding interesting things online meant going to a web portal (or typing in a web address you had committed to memory). Portals were appropriately named: they really were the gateway to the world wide web."
by @lmirani
(www.recode.net)
"Wondering how mobile messaging app Snapchat could possibly be valued at a bajillion dollars? Wondering what Snapchat even is, or how it works? Or why anyone would want to use it? Don't feel bad."
by @LaurenGoode
How to: Get the most out of touch gestures on the MacBook
(www.zdnet.com)
"Touch screens are becoming the norm on laptops as they add a new dimension for working with the system. MacBooks have great trackpads that make a touch screen unnecessary when used properly. Essential touch gestures for the MacBook trackpad The popularity of tablets is due in large part to the utility of working with them using the touch screen."
by @jkendrick
(www.theatlantic.com)
"At 10:13 PM last night, I sent Atlantic associate editor Joe Pinsker an email to say I was writing an article about all the after-work time we spend on email. Before the clock struck 10:14, Joe had replied: "Sounds good."
by @DKThomp
Have anything you want to share with KnowTechie while I'm in Chicago? Share them in the comments or shoot them over to my contact page!
Follow us on Flipboard, Google News, or Apple News