The Daily Read – Reddit AMA Edition – 9/2/2014
Need a new app to install? Try the new Reddit AMA app for iOS. This some some of the news you'll find today in the Daily Read.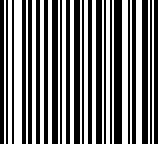 So you had a nice long weekend and you're back to work. Take a chill pill, for most it's a 4 day week. So let's start this cycle again next Monday, huh? Until then, check out some of the best reads today. 
Journalism and the internet: Is it the best of times? No — but it's not the worst of times either
"Writer David Sessions argues in a piece at Patrol magazine that journalism is worse because of the effects of the internet — but most of the things that he and others complain about have been a part of the media business for hundreds of years, including clickbait"
by @mathewi
"Uber is in hot water in Europe, again. The American car-sharing service faces fines of up to 250,000 euros, or $330,000, and its German employees face up to six months in jail if the company violates a temporary ban imposed across Germany by a Frankfurt-based court."
by @markscott82
"Millennials and their quirky work habits get all the attention these days, but the younger Gen Z is turning out to be even more of a mystery."
by @kaneshige
"Reddit has made its long-awaited entry into the mobile app category with one devoted to its most popular attraction, the Ask Me Anything ( AMA) interviews. The Official Reddit AMA app is already available on iOs and is expected to arrive on Android later in the week; app stores for both systems will feature the new Reddit offering on Thursday."
""GAMES ARE REAL ART, GAME JOURNALISM SHOULD BE MORE RIGOROUS" "OK here's feminist criticism, like every single artistic medium has" "WTF"- Shay Pierce (@ShayMakesGames) August 26, 2014 I closed my last commentary on sexist videogames by saying: "I'm tired of feeling like being a 'gamer' means I've signed off on sexism."
by @HeyHeyESJ
"ou might know John Oliver as the dapper British gent speaking truth to power every Sunday on Last Week Tonight . But did you know he also co-anchors a nightly news broadcast about words with Cookie Monster? Just kidding, that's not a thing. But you would totally watch that show."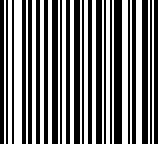 Follow us on Flipboard, Google News, or Apple News