The Daily Read – Verge Edition – 11/6/2014
Today's Daily Read features a whole lot from the Verge. Read it, like it, share it!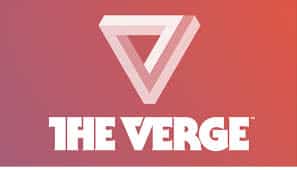 Just want to say, I've been a long time reader of The Verge. They've been in the news a lot recently and I figured it would make sense to have a Daily Read dedicated to them. Not all the stories are from there, but a good mix of them are. Enjoy!
"Amazon is building a speaker that you control with your voice. It's called Echo, and will start shipping in the coming weeks. Amazon says Echo is always connected to the cloud and will provide information, music, news, weather, and more whenever you ask for it."
by @chriswelch
"Episode: VII finally has a subtitle: The Force Awakens."
by @jake_k
"Chances are a Bloomberg Businessweek cover has stopped you in your tracks at some point: Maybe it was the brilliant cat hurricane GIF, or airplanes humping mid-air, or the most anti-Apple typography ever slapped over Tim Cook's face. But behind the provocative graphic design is a smart strategy that's changing the way publications are made, both online and off."
by @awalkerinLA 
Operator of Silk Road 2.0 Website Charged in Manhattan Federal Court
(www.fbi.gov)
"Preet Bharara, the United States Attorney for the Southern District of New York, George Venizelos, the Assistant Director-in-Charge of the New York Office of the Federal Bureau of Investigation ("FBI"), and Peter Edge, Executive Associate Director of Homeland Security Investigations ("HSI"), announced today the arrest of BLAKE BENTHALL, a/k/a "Defcon," in connection with his operation and ownership of the Silk Road 2.0 website, a hidden website designed to enable its users to buy and sell illegal drugs and other unlawful goods and services anonymously and beyond the reach of law enforcement."
"Google's interactive Spotlight Stories are moving from Moto to Android, and trying new forms - from hand-drawn animation to live action The upcoming live action short called Help! features a scenario familiar to almost everyone who ever bought popcorn and a movie ticket. Location: The concrete ditch known as the Los Angeles River."
by @StevenLevy
Follow us on Flipboard, Google News, or Apple News