The Daily Read – The Whisper Edition – 10/16/2014
Today's Daily Read features some big news about the anonymous social network, Whisper. Not to mention some of today's best reads.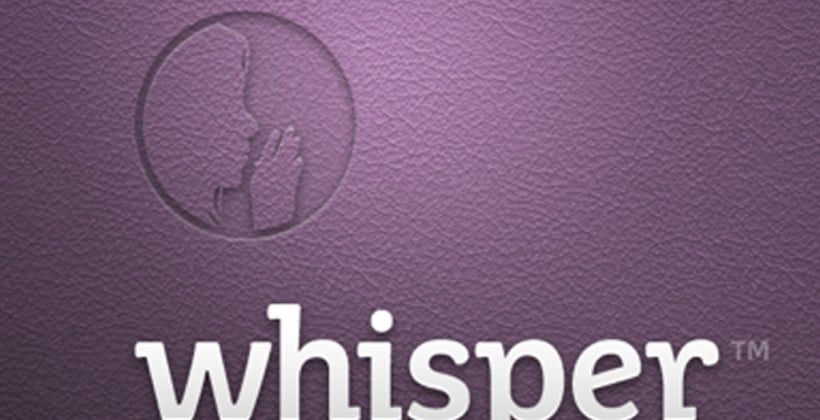 Did you catch today's Apple event today? They unveiled a mess of stuff. Stay tuned, I'll keep you updated with some goodies.
"The company behind Whisper, the social media app that promises users anonymity and claims to be the "the safest place on the internet", is tracking the location of its users, including some who have specifically asked not to be followed."
by @dominicru
"Eron Gjoni, the 24-year-old whose incendiary blog post precipitated GamerGate, the explosive and controversial movement that has come to dominate internet culture over the last six weeks, says he doesn't really care about the medium at the heart of the conflict. "I don't like, have a passion for games or anything," he told BuzzFeed News."
by @jbasher
"The outbreak of the Ebola virus has quickly come to dominate news headlines, to the point that new publications such as Ebola Deeply have launched solely to cover the growing epidemic. In 1995, though, Ebola was a far more esoteric topic-one that interested the entrepreneur Pierre Omidyar enough to create a website about it called Ebola Information that lived, curiously, at eBay.com."
"I'm so pleased with what we made here for 90 minutes. The @FWD Apple Liveblog is now over. Thanks for playing."
by @cwarzel 
"Earlier today, a photograph of man in a button-down shirt and a pair of black trousers exploded all over the internet. He was spotted escorting Amber Vinson, the second nurse to become infected with Ebola in the US"
""You were thinking it!" "Yeah, but you said it!" I think we all need to have a little talk. Everyone is thinking it, so I'm going to come out and say it… will.i.am is so stupid. "
by @boygenius
Follow us on Flipboard, Google News, or Apple News