Deadmau5 and Xbox are teaming up at PAX East to play PUBG live
When the beat stops, no one can deny the power of a really good PUBG session.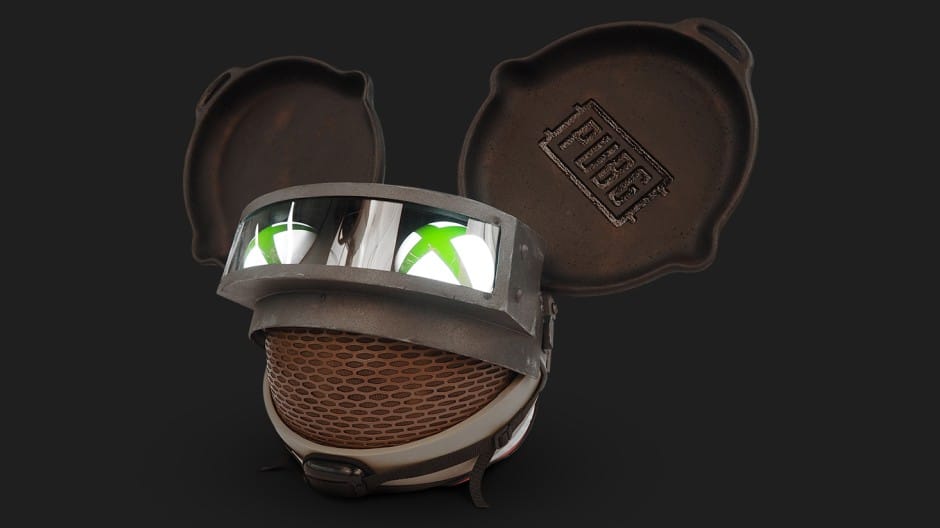 One thing PAX East is known for is bringing in a number of A-list celebrities and streamers to their annual gaming conference in Boston. This year is no different.
Just recently announced, Xbox and Deadmau5 are teaming up an episode of Xbox Live Sessions from PAX East playing and live streaming a session of PlayerUnknown's Battlegrounds.
The event will be taking place on Saturday, April 7 at 1:30 p.m. EST and he'll be accompanied by PUBG Creative Director Brendan Greene and Xbox Live's Major Nelson where they'll play the game in front a packed room of fans in the Main Theater at Pax East.
To celebrate this collaboration with deadmau5, we partnered with the amazing team at the Creature Shop to create a custom deadmau5 mau5head, inspired by the PUBG Level 3 helmet and iconic frying pan. deadmau5 will debut the head in-person on this episode of Xbox Live Sessions and fans attending PAX East can see it up close in the Xbox booth.
For the folks who aren't attending the event, you can watch the stream over at mixer.com/Xbox and twitch.tv/Xbox.