Devil May Cry 5 will have some sort of multiplayer and feature purchasable upgrades
I'm not sure how I feel about this.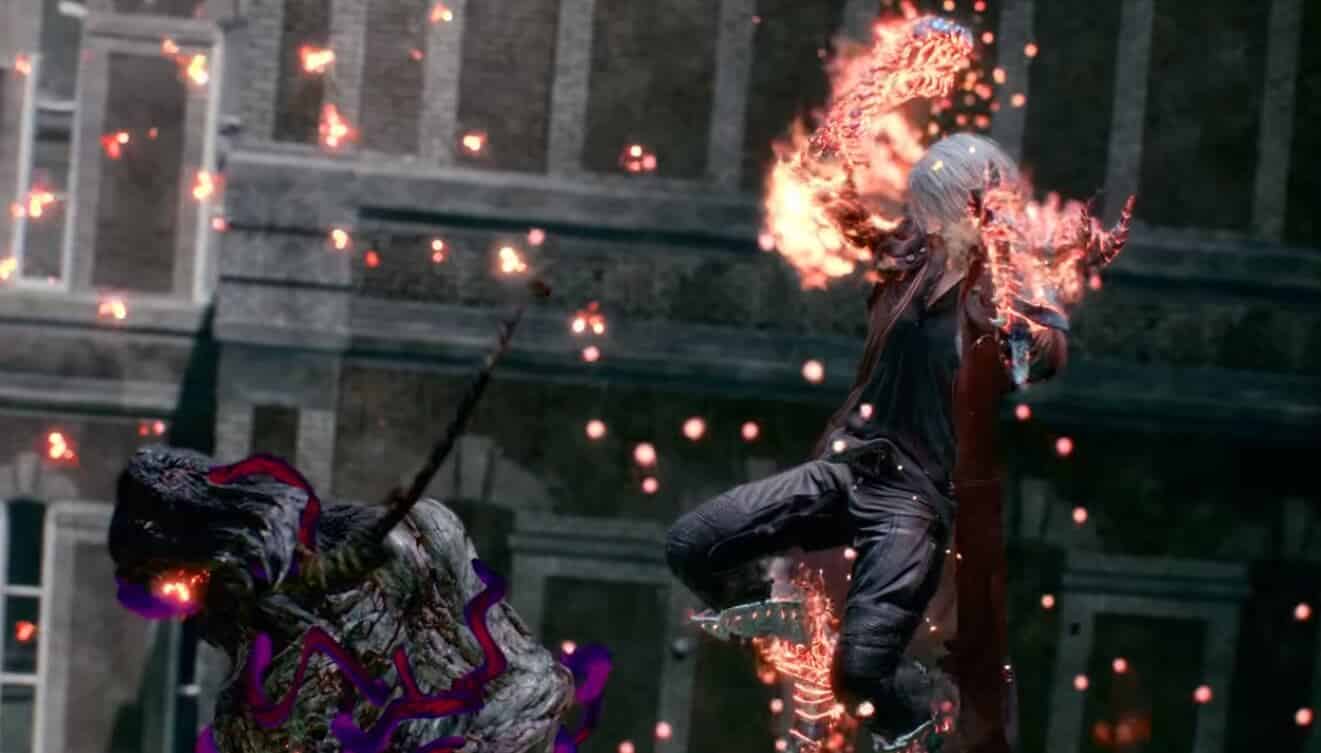 The Tokyo Game Show has come to a close and while there was plenty of gaming goodness at the event, right now we're going to be focusing on the hack-and-slash title, Devil May Cry 5.
With DMC5 being available for demo at the event (behind closed doors), players and journalists had the chance to get some hands-on time with the game, and while general consensus is that it feels like Devil May Cry, there is one revelation that might not sit well with fans,  and it's everyone's most hated word – microtransactions.
Discovered by Gamespot, gamers will be able to use real money to buy red orbs, the currency used to learn different moves and abilities. Red orbs are somewhat rare in the game and now players will be able to fast-track their grind in order to learn the moves quickly.
According to Hideaki Itsuno, director of the game from Capcom, "If they want to save time and just want to get all the stuff at once, those people can do that. But on the other hand, I don't feel you have to get all the moves." While I understand that some players simply would not have the time to grind all of the red orbs needed by playing, this is typically a slippery slope. Will this make grinding the orbs in-game more difficult, encouraging players to spend additional money, or will the grind in-game remain realistic?
Itsuno goes on, saying, "The first thing is the stuff that we feel people should want to get first is made cheaper. So people will think, 'Oh this is cheap so I'm just going to buy this.'" While this just might be someone speaking casually and slightly mincing their words, I don't particularly care for the fact that Capcom wants to make it cheaper in order to encourage purchasing.
Multiplayer in Devil May Cry 5
Devil May Cry fansite, DevilMayCry.org, found that a PlayStation Store listing for the game that also states that DMC5 will feature some sort of multiplayer for 2-3 players. This could either be some sort of horde mode, which would be awesome, or an actual co-op way to play the story, which would also be awesome.
Devil May Cry 5 is scheduled to release on March 8, 2019, and will be available for PlayStation 4, Xbox One, and PC.
What do you think of the news regarding microtransactions in Devil May Cry 5? Will this keep you away from the game? Let us know below.
Editors' Recommendations
Follow us on Flipboard, Google News, or Apple News