DJI's new Osmo action camera is now available for purchase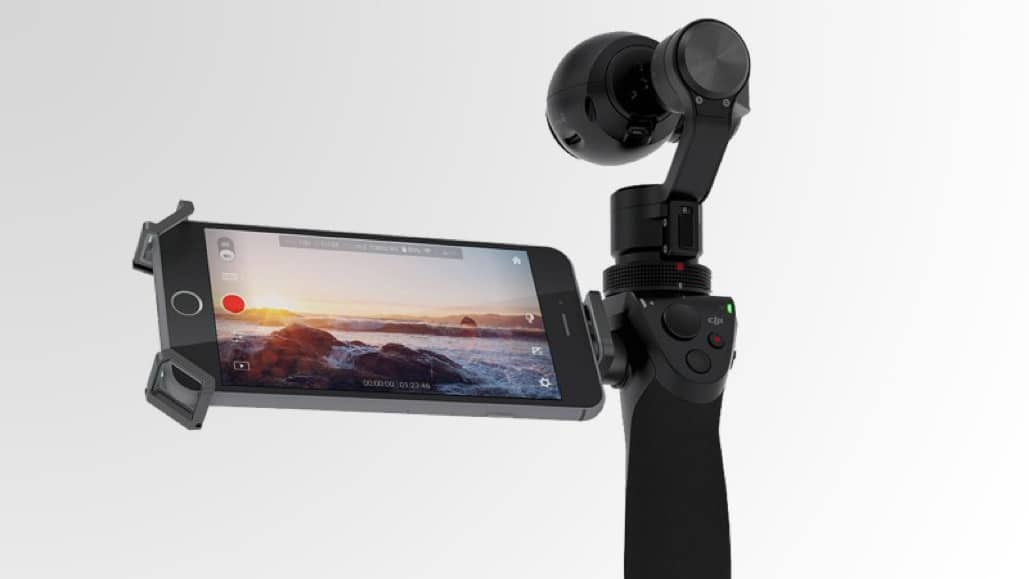 Popular drone maker DJI isn't content with just making the worlds best-selling consumer drones, they're moving into the handheld camera arena with its latest product, Osmo, a 4K-shooting, 12MP gadget that includes a three-axis gimbal devised to smooth away any shaky-handed cinematography.
Now, you can get your hands on one for $649 via DJI or Amazon.
On the outside, The Osmo almost looks like a portable handheld microphone. Composed with a one-hand grip, a smartphone mount, and the camera itself, a detached cyborg eyeball, which can be swapped out for any of DJI's drone-friendly Zenmuse line of cameras.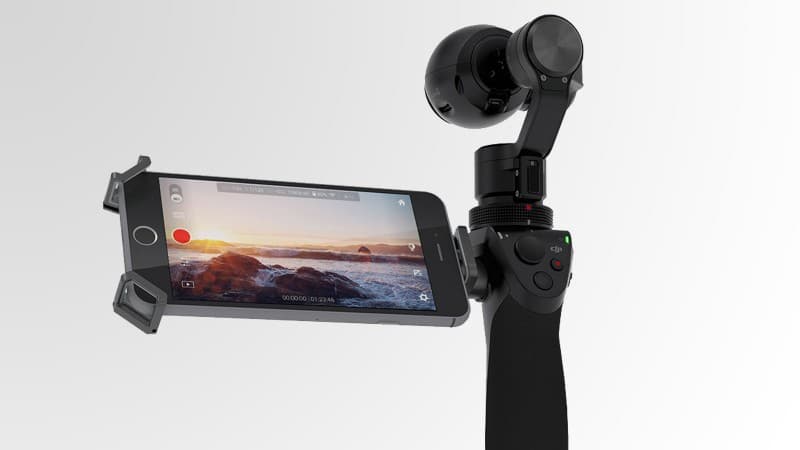 Essentially the company transferred the same stabilization technology they use in their drones to a hand-held device. Check out the video above to see some of the footage Osmo was able to capture.
Here's a quick rundown of some its eye-popping features:
4K (4096 x 2160) Video at 24 or 25p

12MP JPEG or DNG RAW Sill Photos

Handle with Camera and Gimbal Controls

Wi-Fi For Monitoring / Remote Operation
Here's what some critics had to say about The Osmo:
Ben Popper from The Verge:
"The Osmo will probably start out as a product used by filmmakers on a budget and consumers who care enough about quality to shell out thousands of dollars for a mirrorless camera. Over time it could spread by word of mouth, or if the cost drops as quickly as it has for DJI's drones. Having used the Osmo, I definitely don't want to go back to shooting with the phone in my pocket. But I don't expect this will be a very mainstream gadget at this price point."
Richard Lai of Engadget:
"It's safe to say that DJI isn't just a drone expert, but also a hand-held gimbal maestro. This company took its time to do its homework and address several pain points, while most others simply rushed to market with unpolished products that left us longing for more. Simply put, the Osmo offers a complete package that's both powerful and intuitive. Is it perfect? Not quite: We'd like to see cleaner footage taken in the dark, improved still image quality, better microphones and a slightly longer battery life. Even so, DJI's rivals already have a lot of catching up to do."
Loz Blain of GizMag:
"I can see this being an important product for DJI, and I can see the GoPro team scrambling to get a competing stabilized camera out there as quickly as they can. I'm looking forward to taking the Osmo for a longer test drive."
So all in all, it seems like a solid device. Although it may not be for everyone, I could totally see myself using this in my everyday life. However, the $650 price tags seems a little hefty, but judging all the other competitors out there, seems like this is the going rate. Plus, having DJI's name behind doesn't hurt.
To learn more about all the goodies The Osmo has to offer, click here.
[wwcAmzAffProducts asin="B016JTHIM8″][/wwcAmzAffProducts]
Follow us on Flipboard, Google News, or Apple News