Some douchebag is already selling his iPhone X preorder for $60,000 on eBay
Dude, wtf.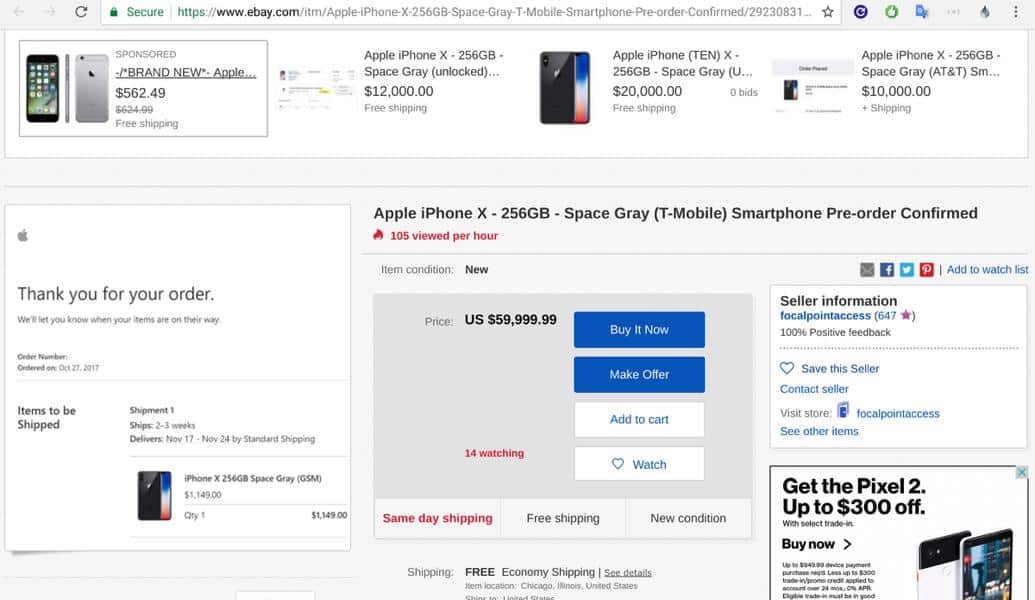 Christ, people are monsters.
Just a few hours after Apple opened the floodgates to its iPhone X preorders, some douchebag took to eBay and listed his preorder for an insane amount of $59,999. That's about a 5,117 percent mark up.
Dude, cmon.
And to make things worse, the seller can't even guarantee that it will arrive on the November 3 launch date. The sellers estimated shipping date is sometime mid-November.
The seller has the 256GB model up for sale. However, Apple retails that model for $1,149. Selling it at $59,999 is a hard sell, but it wouldn't be all that surprising if someone took the bait.
Look, we don't have to tell you not to buy this. Supply and demand don't mean shit, especially when it comes to an iPhone. Don't be a dummy. Only a fool would buy an iPhone X at that price.
Follow us on Flipboard, Google News, or Apple News