eBay just introduced an 'under $10' section to compete with Amazon
Cheapskates rejoice!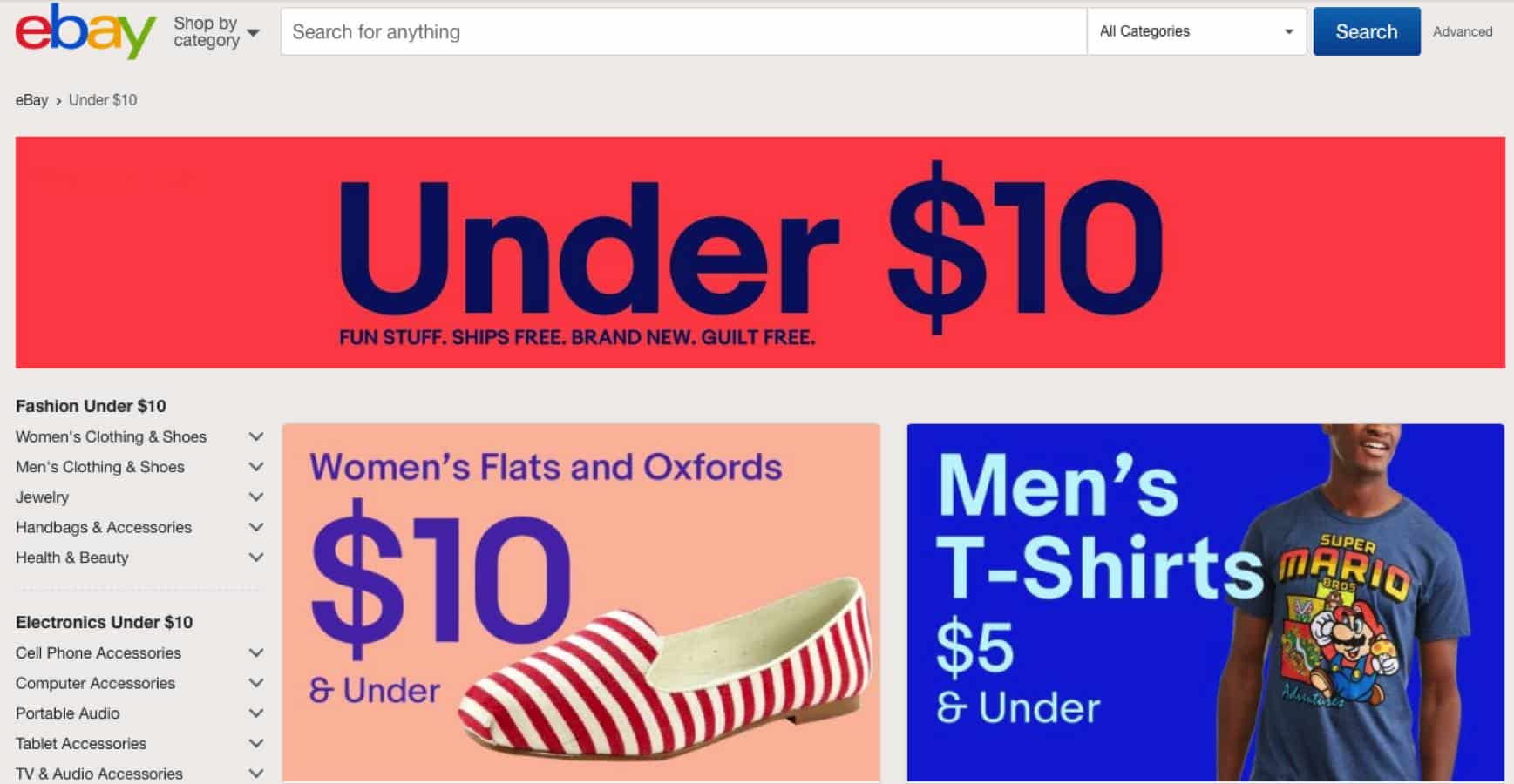 Amazon has an under $10 section on its website, so it only makes sense that eBay is jumping on the bandwagon too with an under $10 section of its own.
Don't worry; you won't have to bid on these items like you usually would on eBays auction platform. Instead, you pick what you want and order it right at that very moment.
"Nothing beats the thrill of discovering amazing items at incredible prices," eBay's Bradford Shellhammer said. "With 'Under $10,' we're making it fun and simple to shop eBay's selection of new, affordable items."
Don't expect to find anything fancy in this new under $10 section. As the old saying goes, "you get what you pay for." But with eBay's millions of products available on its website, I'm pretty sure you can find something that will suit your needs, whatever that may be.
The section is live right now so if you're looking to snag some electronics or whatever else that interests you, check it out and see if there's anything that's worthy of your cash. Worse comes to worse; you're only spending $10.
Do you plan on bookmarking this page from PayPal? Let us know your thoughts in the comments below!
Follow us on Flipboard, Google News, or Apple News