Enjoy hassle-free cleaning with Narwal Freo's robot vacuum & mop
Experience the power of hands-free cleaning with the Narwal Freo robot vacuum and mop.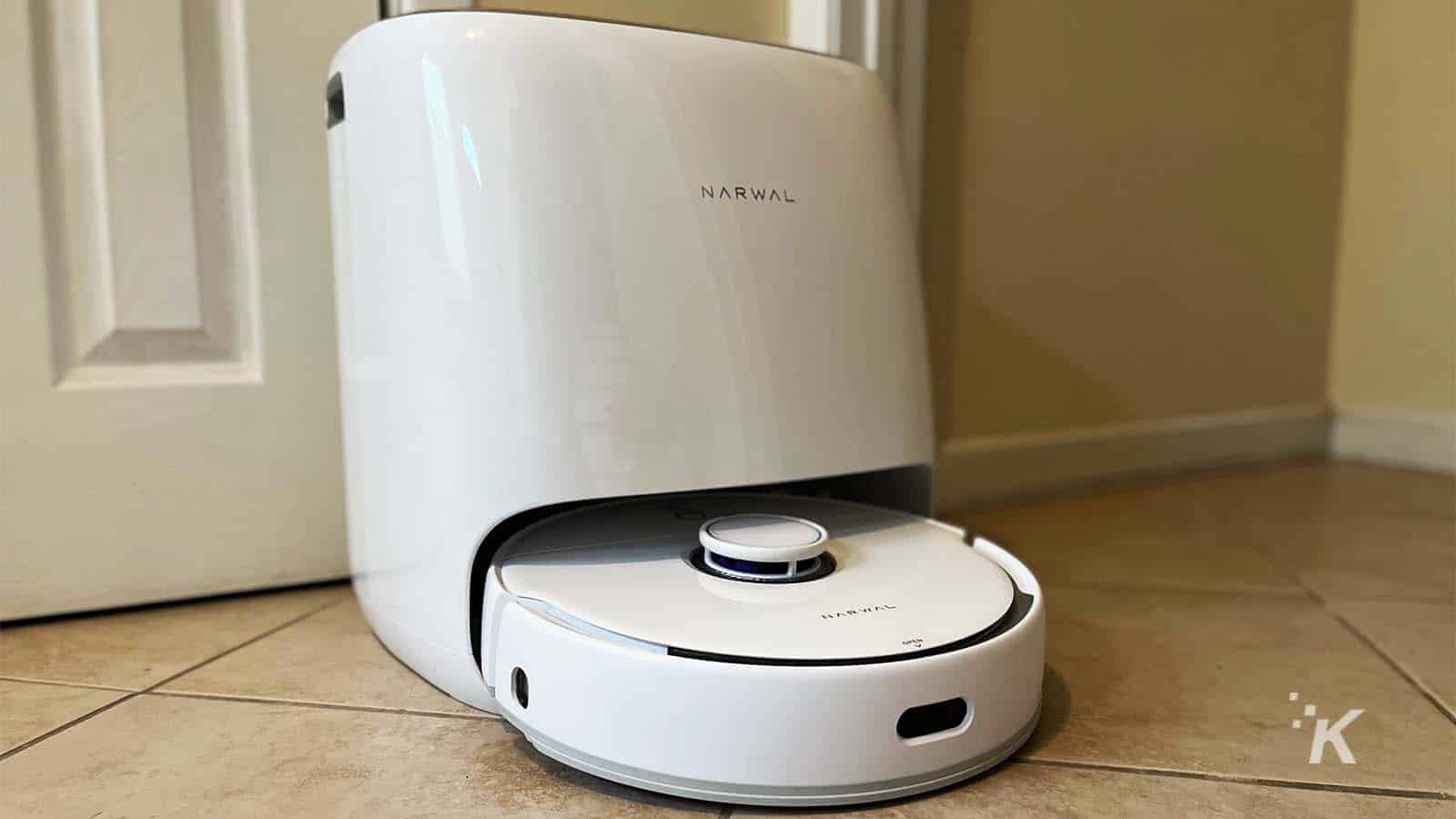 The Narwal Freo robot vacuum and mop combo stands out as a notable advancement in the world of cleaning gadgets.
This groundbreaking product has completely reimagined the idea of hands-free cleaning, advancing it to the realm of mind-free cleaning.
With its unique features and advanced technology, the Narwal Freo robot vacuum and mop promises to deliver a superior cleaning experience. Let's delve deeper into its features and capabilities.
Key features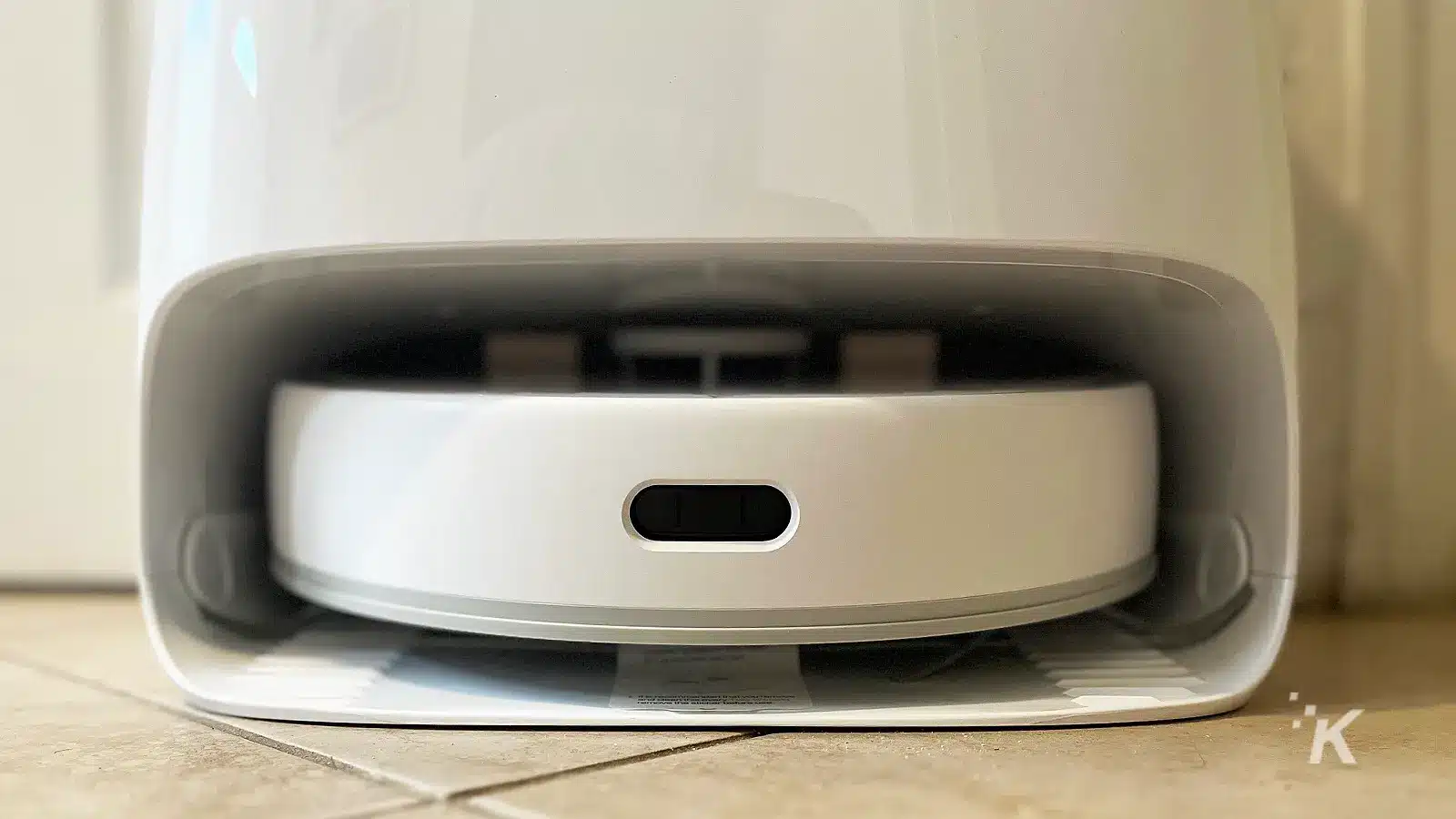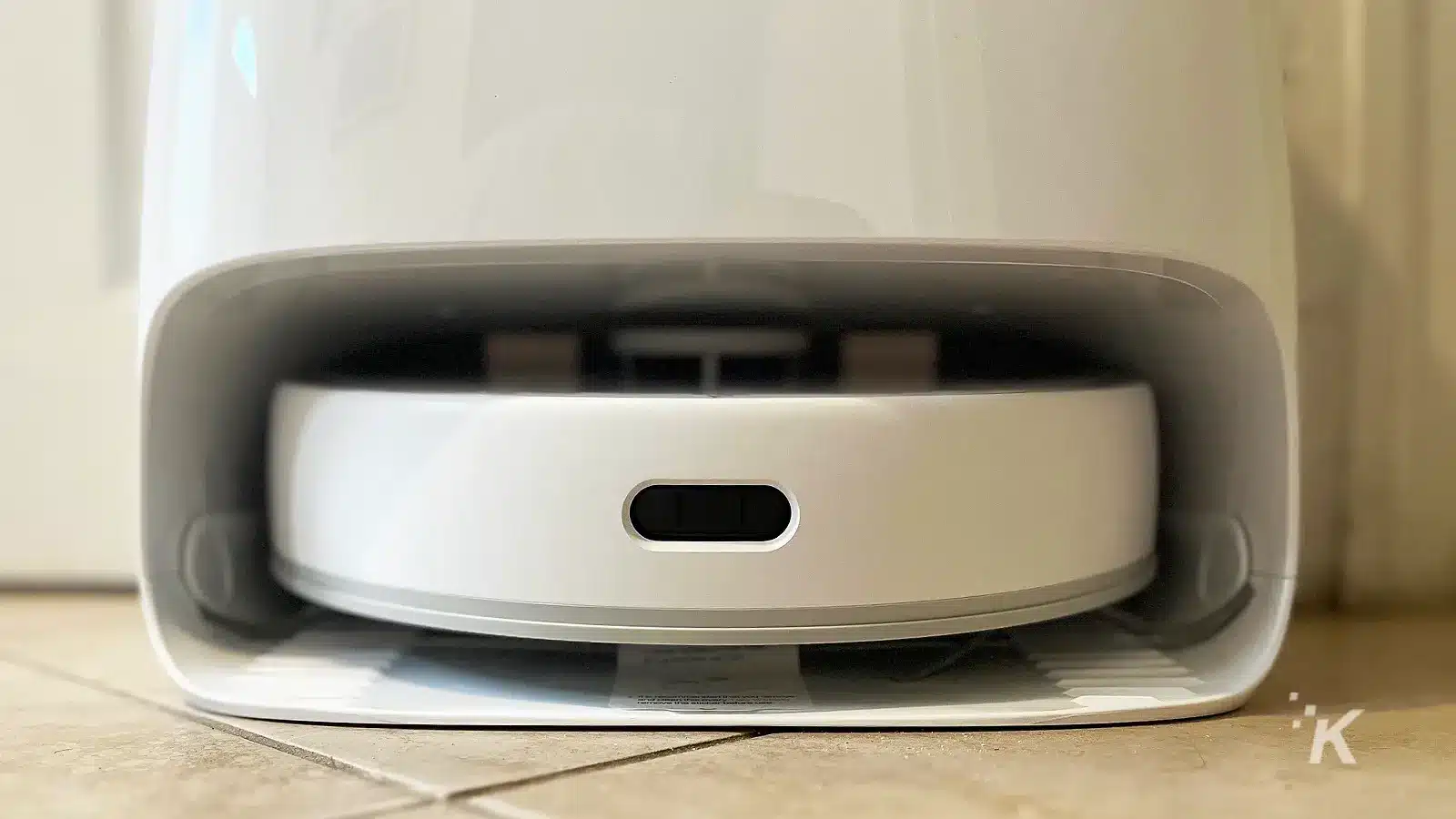 Vacuum and mop integration
The Narwal Freo operates under the Freo Mode, which combines vacuuming and mopping for optimal cleaning results. This mode enables the robot to make intelligent cleaning decisions, offering a hands-free and mind-free cleaning solution.
Whether it's dust, dirt, or stubborn stains, the Narwal Freo robot vacuum and mop comb handles it all, making it a worthy addition to any home.
DirtSense™ Ultra Clean: Intelligent cleaning at its best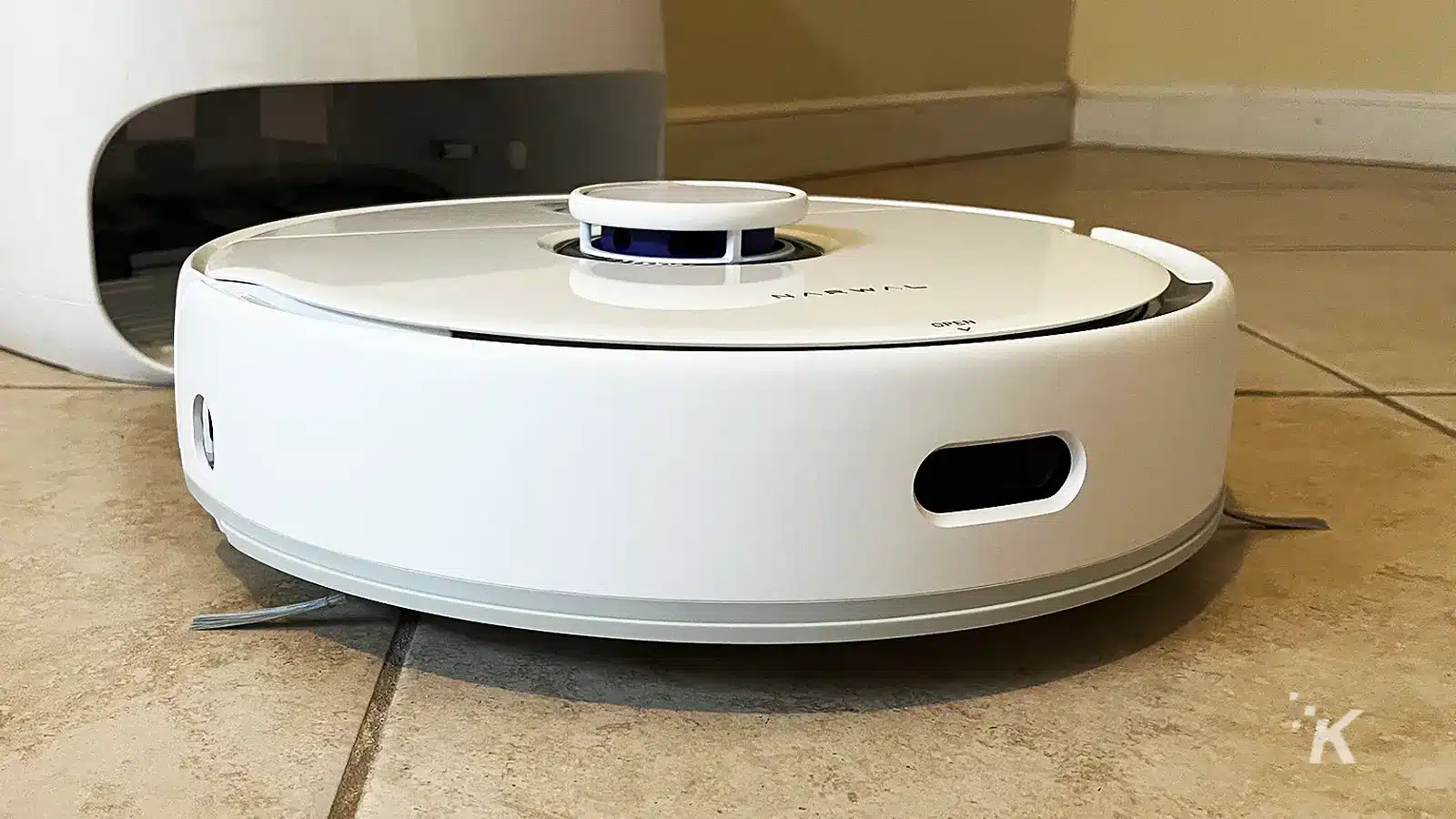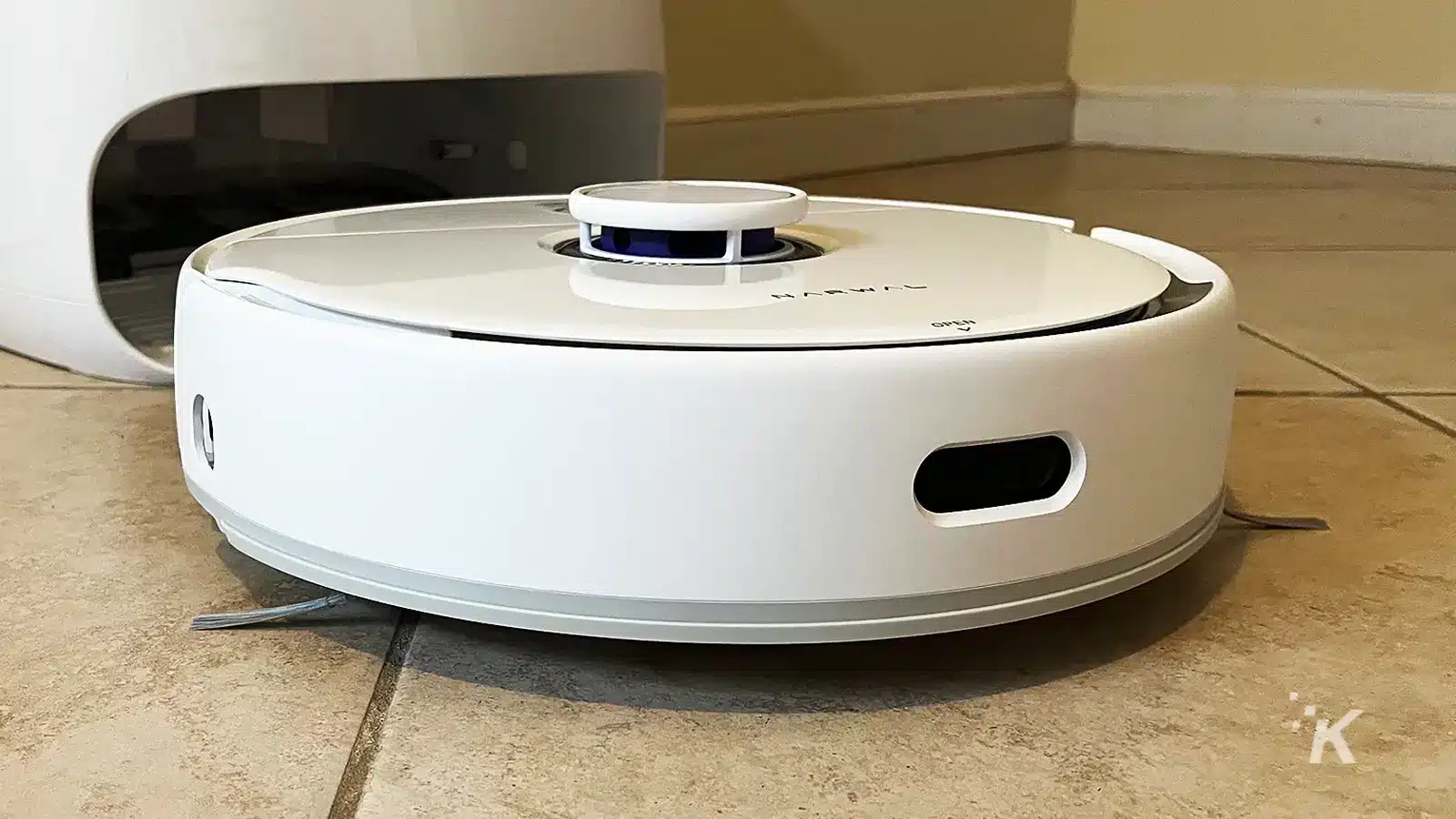 What sets the Narwal Freo apart from other robot mops and vacuums is its DirtSense™ Ultra Clean technology. This advanced feature allows the robot to detect the dirt level on the mop pads intelligently.
Depending on the level of dirt, the robot sanitizes the mop pads using a precise amount of water mixed with a scientifically determined ratio of floor cleaners.
This ensures that the cleaning process is not only efficient but also hygienic. It doesn't stop until your floors gleam. Enjoy deep cleaning effortlessly while you relax.
Self-cleaning functionality
The Narwal Freo robot features a unique self-cleaning function. It has the ability to wash and dry its mop pads, making it a truly hands-free and mind-free cleaning solution.
Fast mapping and quiet cleaning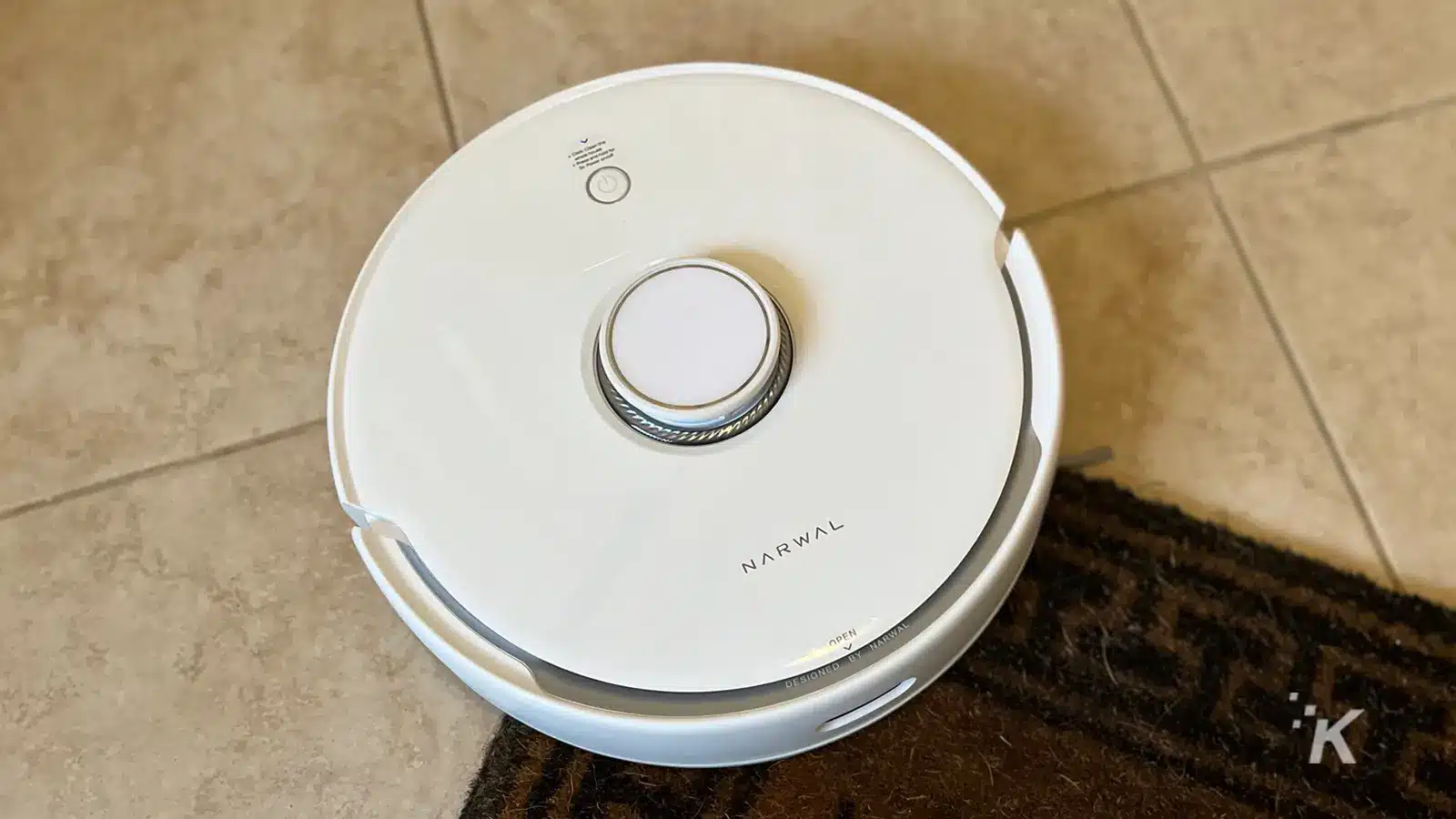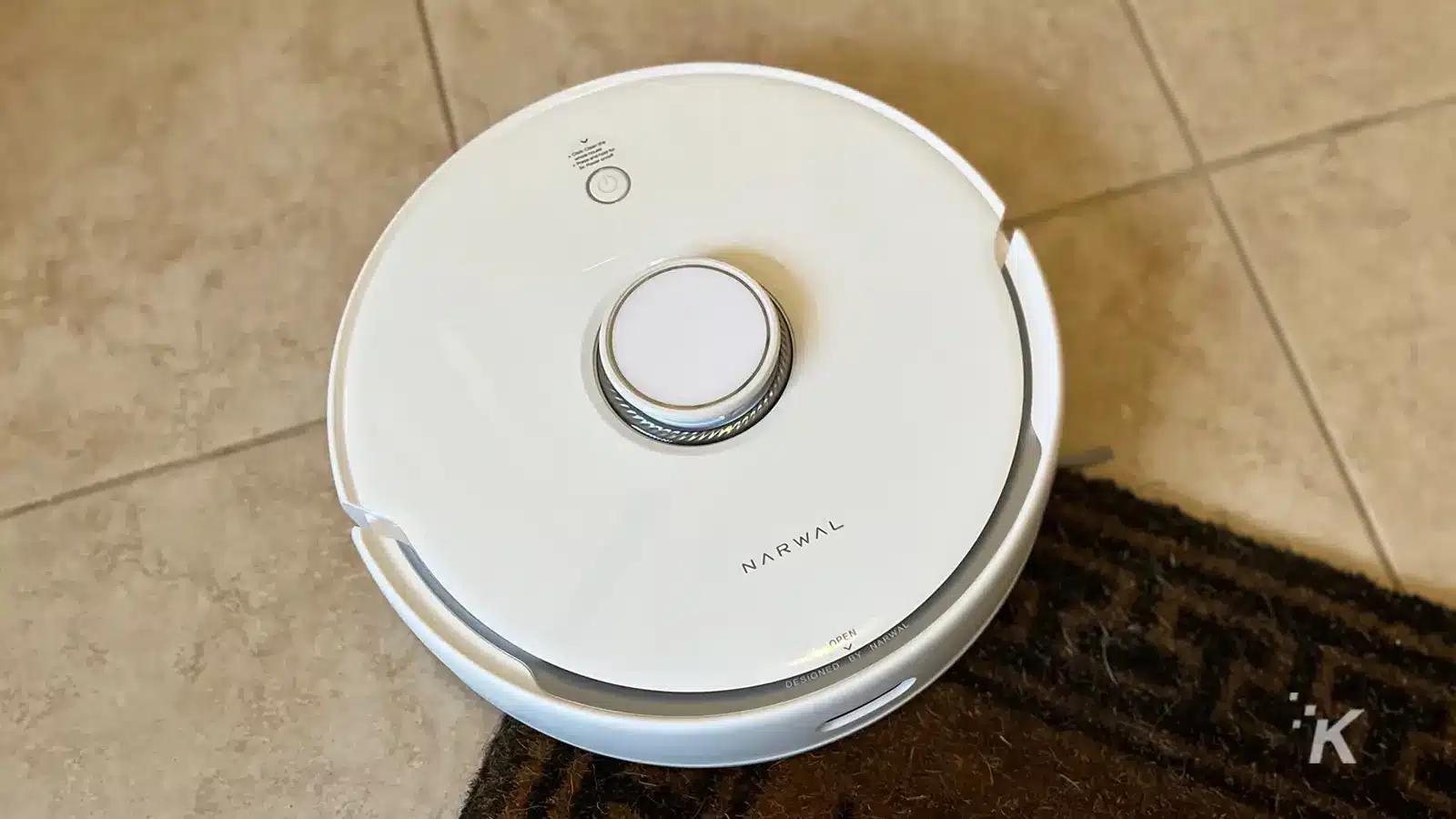 The Narwal Freo excels in fast mapping, allowing it to quickly learn the layout of your home and clean it efficiently. In addition, it operates quietly, ensuring that it won't disturb your daily activities.
Smart swing mopping: No corner left untouched
This little robot is equipped with Corner-Traps technology, which enables it to reach corners and baseboards that are often missed by other robot mops and vacuums.
This technology activates the Smart Swing feature, which effectively deals with dust and stains along walls and baseboards. With the Narwal Freo robot, every corner of your home gets the attention it deserves.
Deeper and safer clean: The perfect balance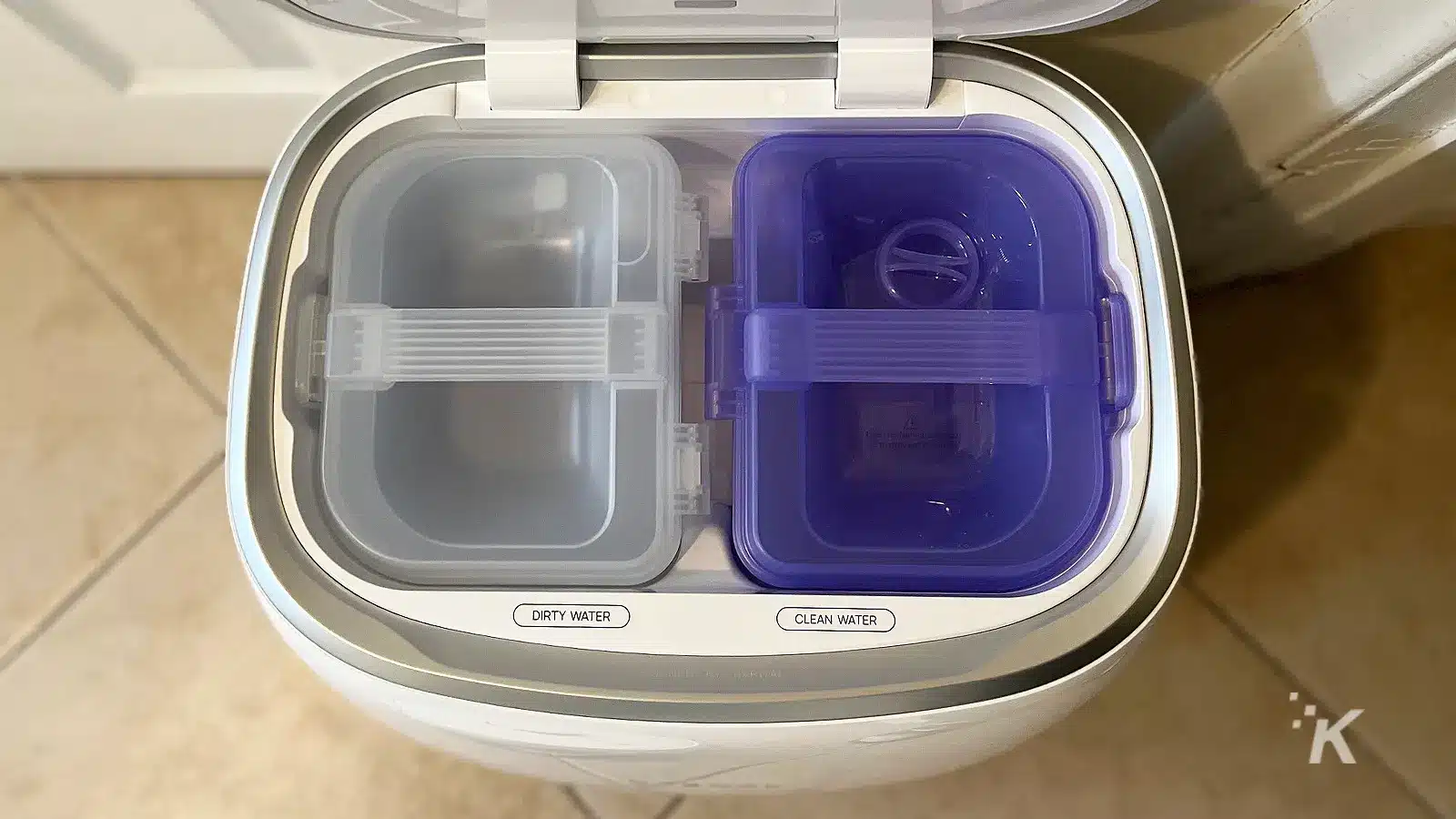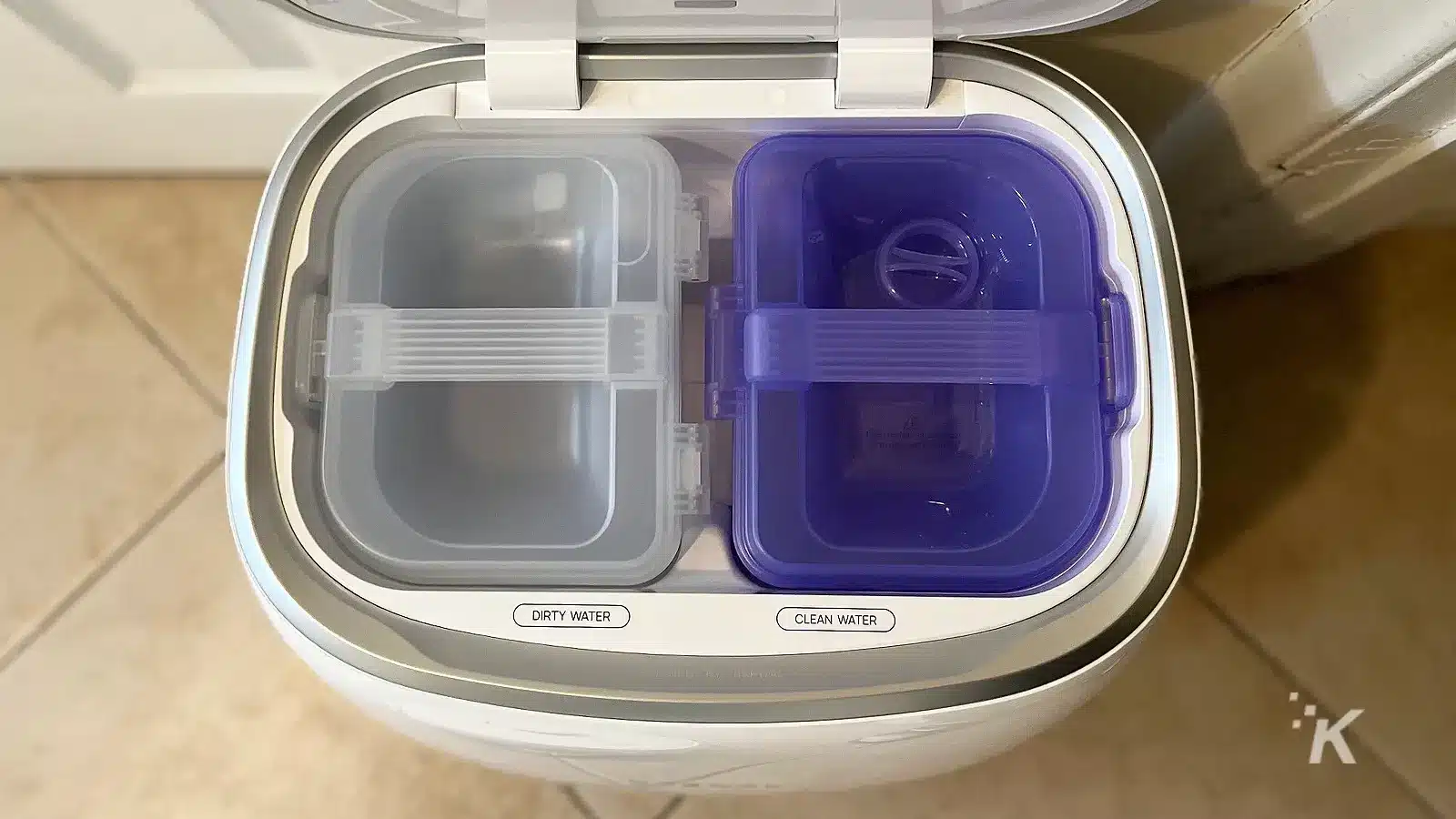 Delivering a deeper and safer clean, the Narwal Freo robot vacuum and mop utilizes patented high-speed spinning mop pads and an original triangular design.
The mop pads exert a 12N downward force, ensuring a thorough clean without leaving any streaks behind.
The downward force can be adjusted based on the type of flooring, making it safe for use on vinyl, tile, laminate, hardwood floors, marble, and more.
Three mop drying modes: A fresh start every time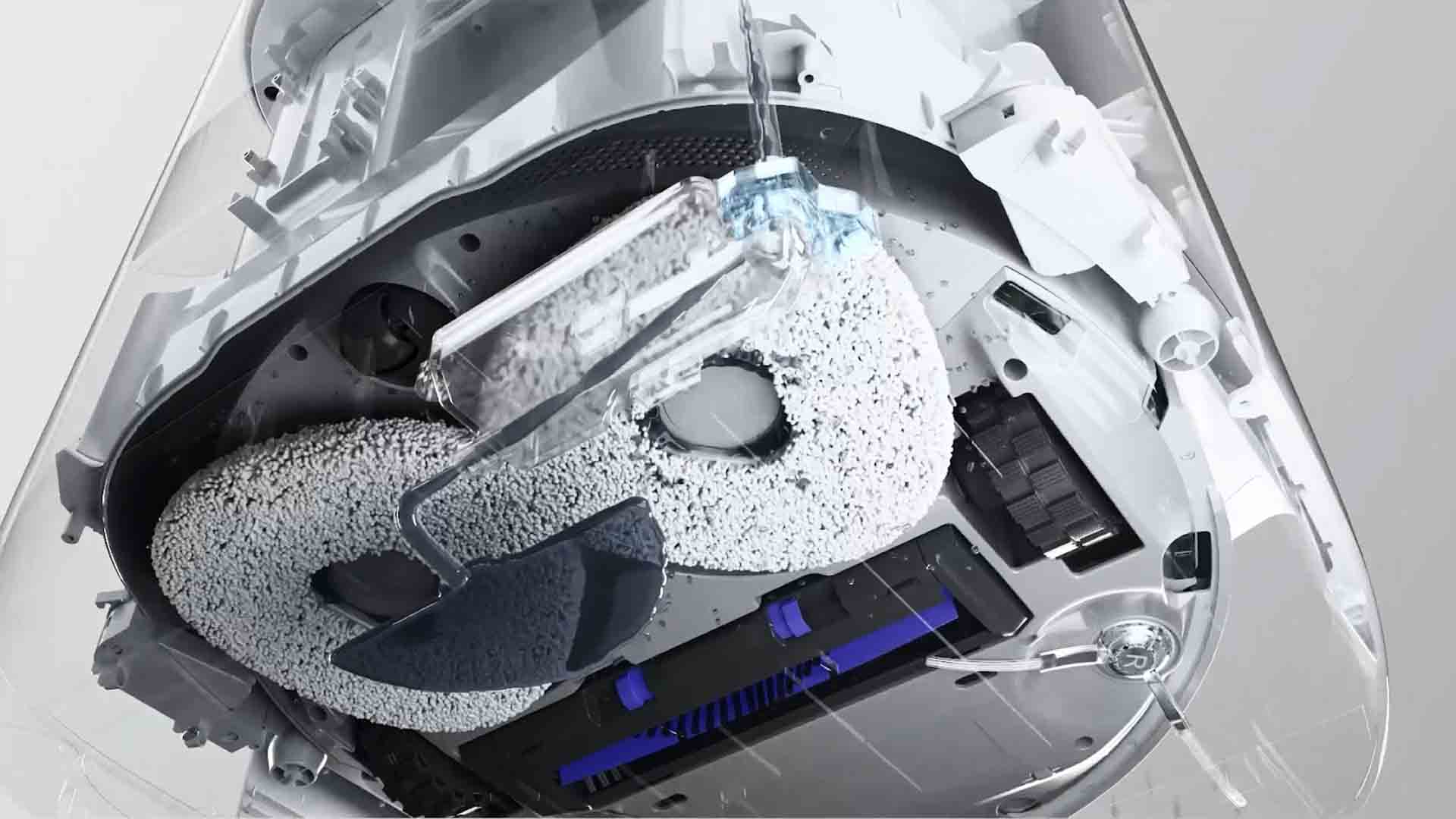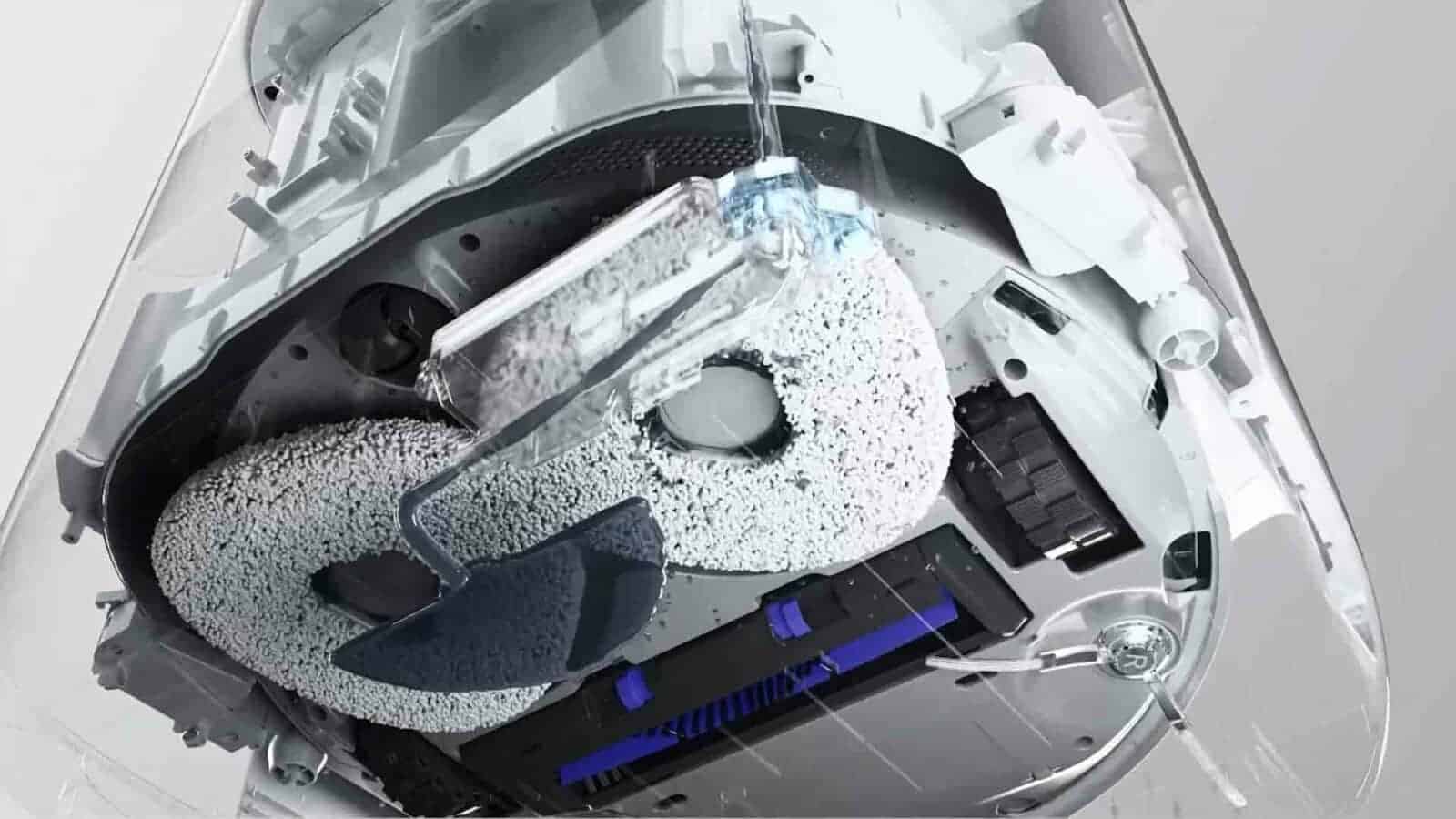 One common issue with mop pads is that they can become foul if not dried properly after mopping. The Narwal Freo robot vacuum and mop addresses this issue with its three mop drying modes.
Featuring dual air tunnels and 40℃ gentle heat, the robot ensures that the mop pads are thoroughly dried after every use. This means that every mopping session is not just simple but also sanitary.
Dual Spinning and scrubbing mops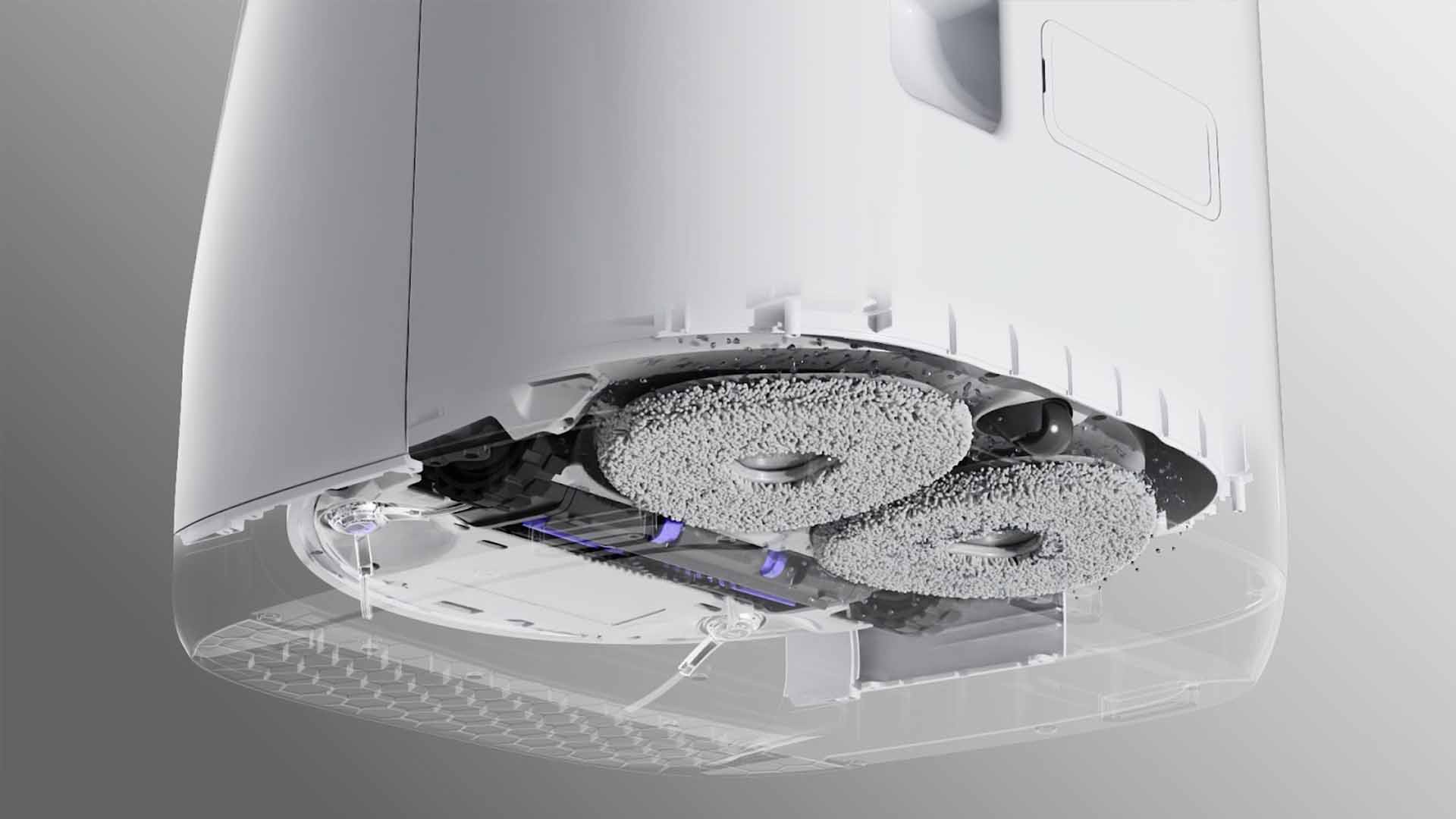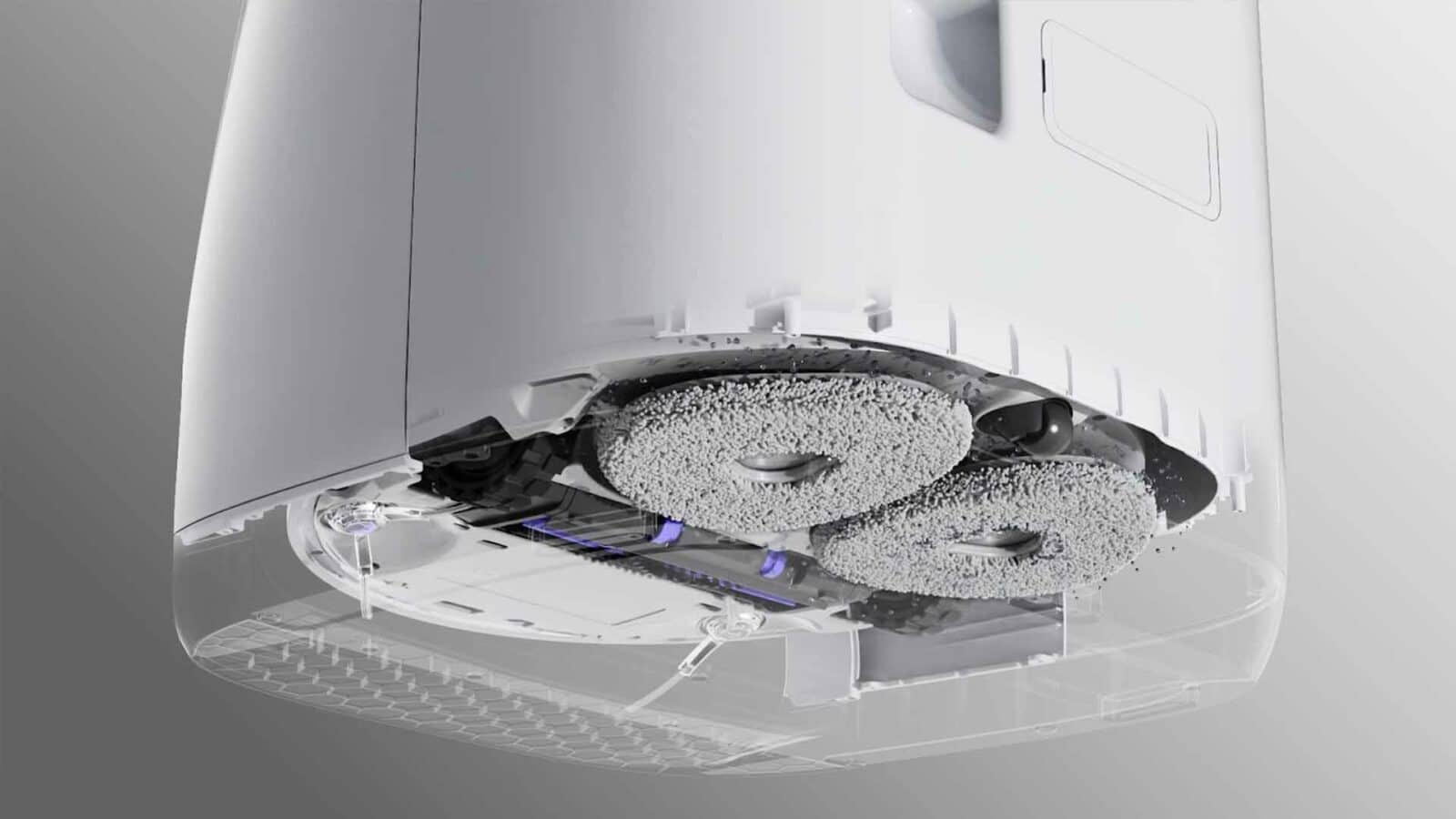 The Narwal Freo robot vacuum and mop is equipped with a unique feature – dual spinning and scrubbing mops. This feature enhances the cleaning efficiency of the robot, ensuring a thorough and deep clean every time.
The dual mops work in tandem, spinning at high speeds to scrub the floor surface effectively. This action helps to dislodge stubborn dirt and stains, leaving your floors spotless.
The mops are also capable of adjusting their downward force and humidity based on the type of flooring, ensuring optimal cleaning results while preventing any potential damage to the floors.
Performance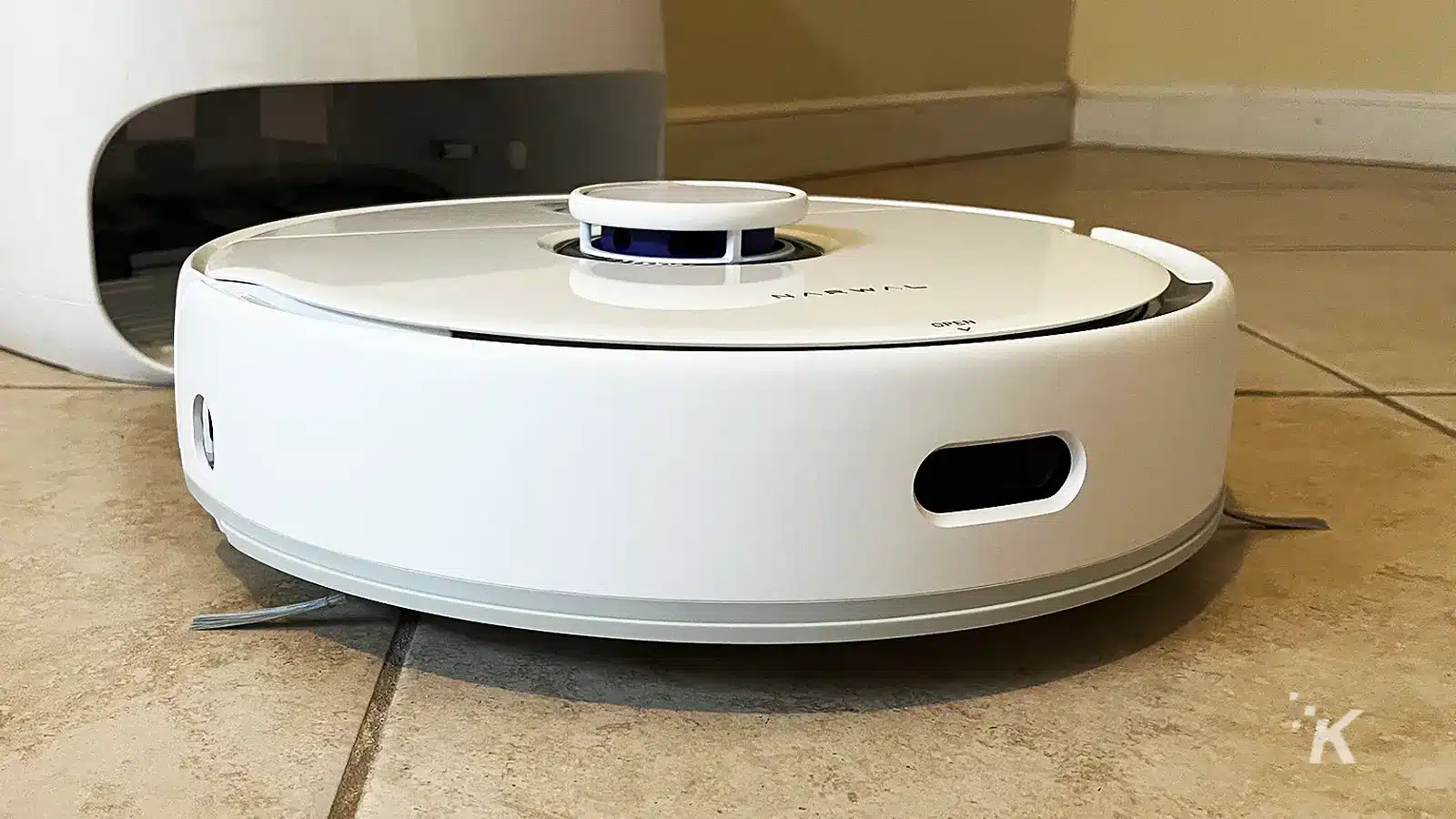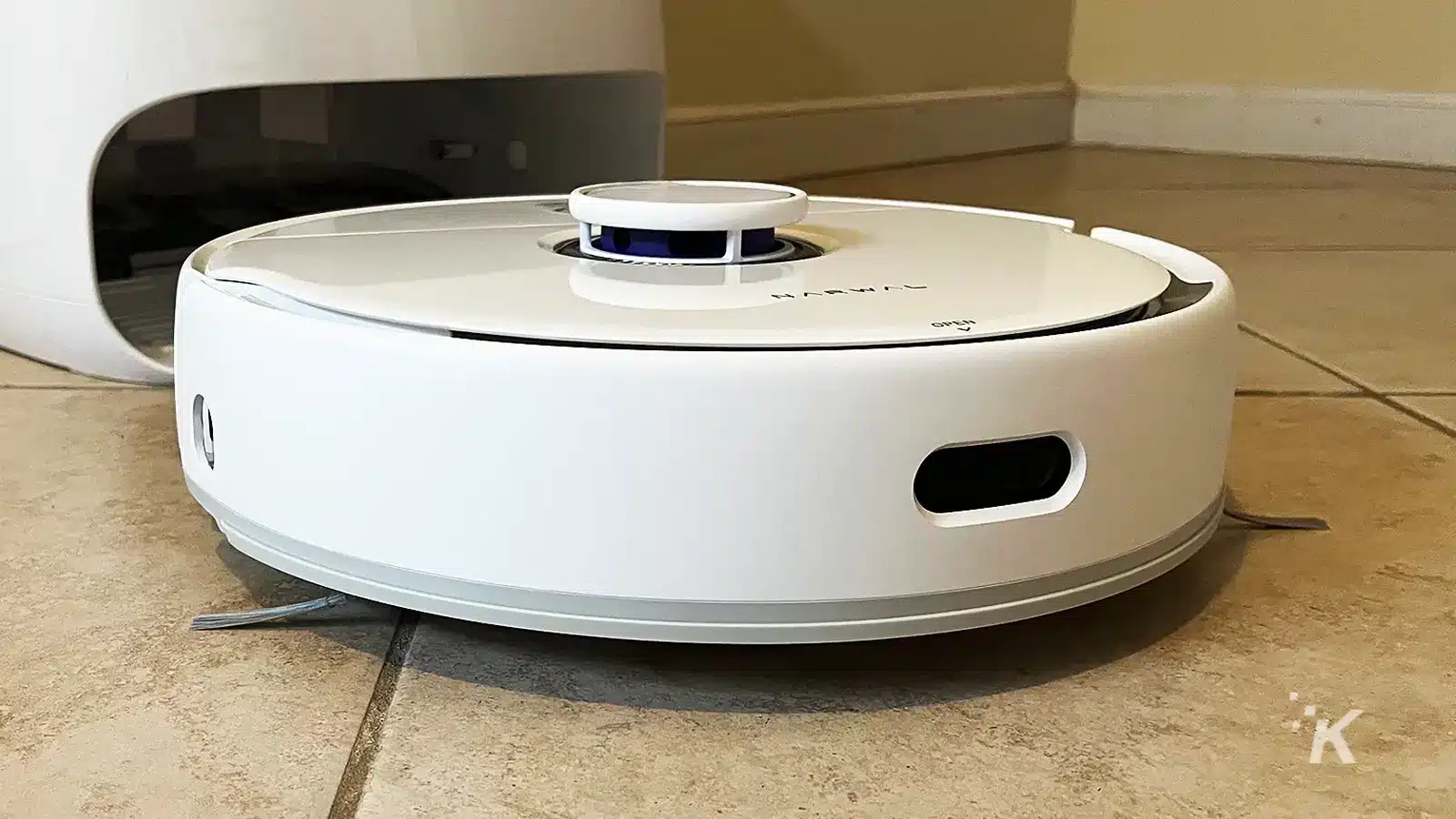 The Narwal Freo robot vacuum and mop shines in its performance. It is praised for its excellent mopping ability and its convenient self-cleaning feature.
The vacuum and mop integration ensures thorough cleaning, and the fast mapping feature allows it to navigate your home with ease.
Its unique features, like vacuum and mop integration and self-cleaning functionality, set it apart from many competitors. In terms of price, it might be on the higher end, but the convenience and efficiency it offers could justify the cost for many users.
Who is the Narwal Freo robot vacuum and mop suitable for?
In terms of performance, the Narwal Freo robot vacuum and mop truly stands out, earning accolades for its exceptional mopping capabilities and the convenience of its self-cleaning feature.
It's especially beneficial for those with busy schedules who would appreciate a hands-free and mind-free cleaning tool.
Final thoughts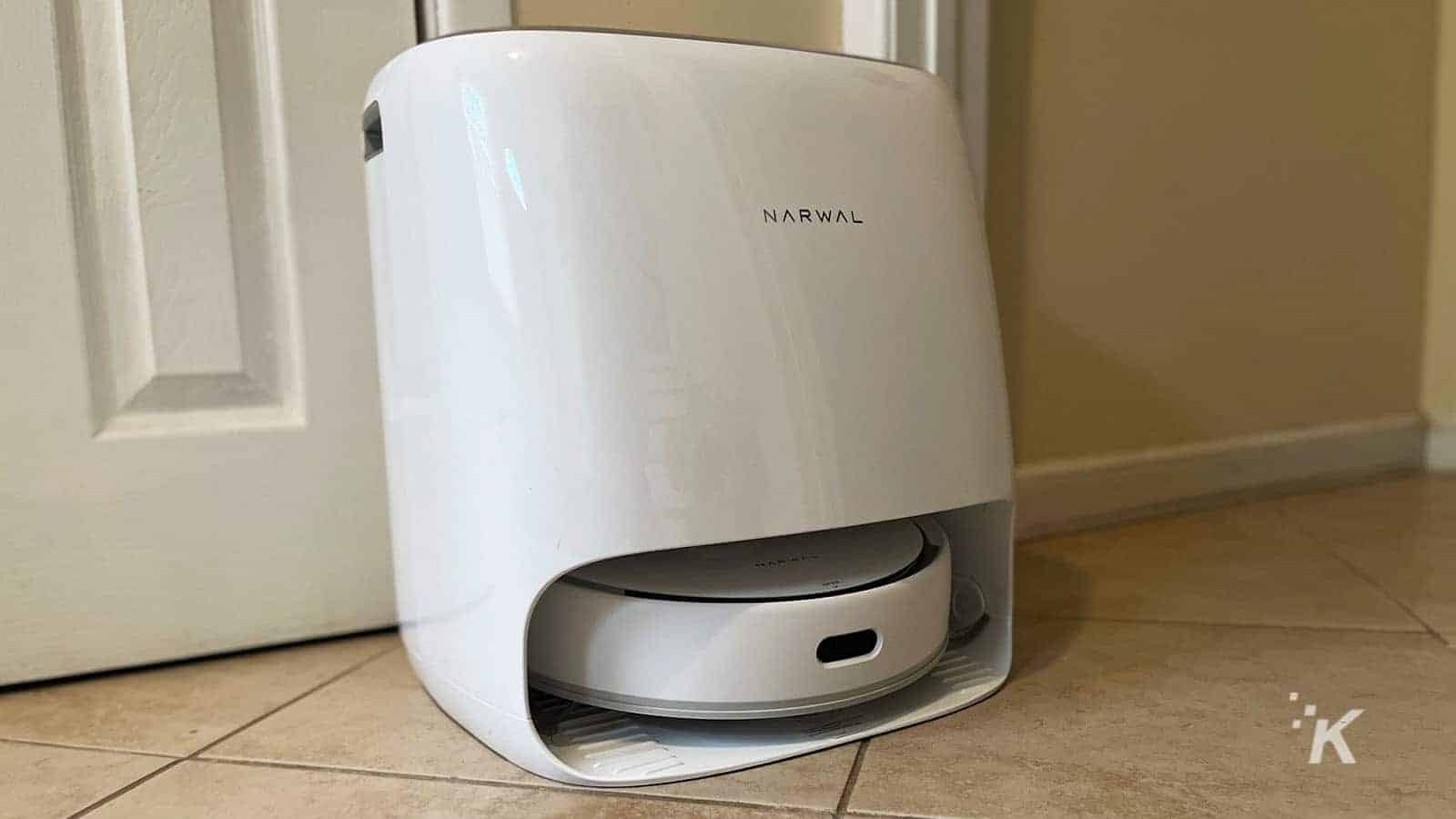 Beyond being a mere cleaning tool, the Narwal Freo robot vacuum and mop serves as a solution that streamlines your daily life.
With its advanced features and intelligent technology, it delivers a superior cleaning experience that is both hands-free and mind-free.
Whether you're a busy professional, a parent, or someone who values convenience, the Narwal Freo robot vacuum and mop is a worthy investment. Experience the power of hands-free cleaning with the Narwal Freo robot vacuum and mop.
Take advantage of Narwal Freo Fall Prime Day discounts, as the Freo will be at an all-time low price of $879.99 from the regular price of $1,199.98 from October 10th to the 22nd.
Visit the official Narwal US website, Narwal Canada website, or Amazon for these sale prices.
Also, if Amazon readers use code 4DEALNW5 at checkout, they will get a free Narwal Freo Specially Formulated Floor Cleaner ( $47.99 value), which is valid from October 10th to October 22nd. Amazon will send the Formulated Floor Cleaner to customers automatically.
Have any thoughts on this? Drop us a line below in the comments, or carry the discussion to our Twitter or Facebook.
Editors' Recommendations:
Disclosure: This is a sponsored post. However, our opinions, reviews, and other editorial content are not influenced by the sponsorship and remain objective.
Follow us on Flipboard, Google News, or Apple News