Elevate collaboration with EMEET's 360° Meeting Capsule
An all-in-one conferencing solution designed to bring immersive meeting experiences to various scenarios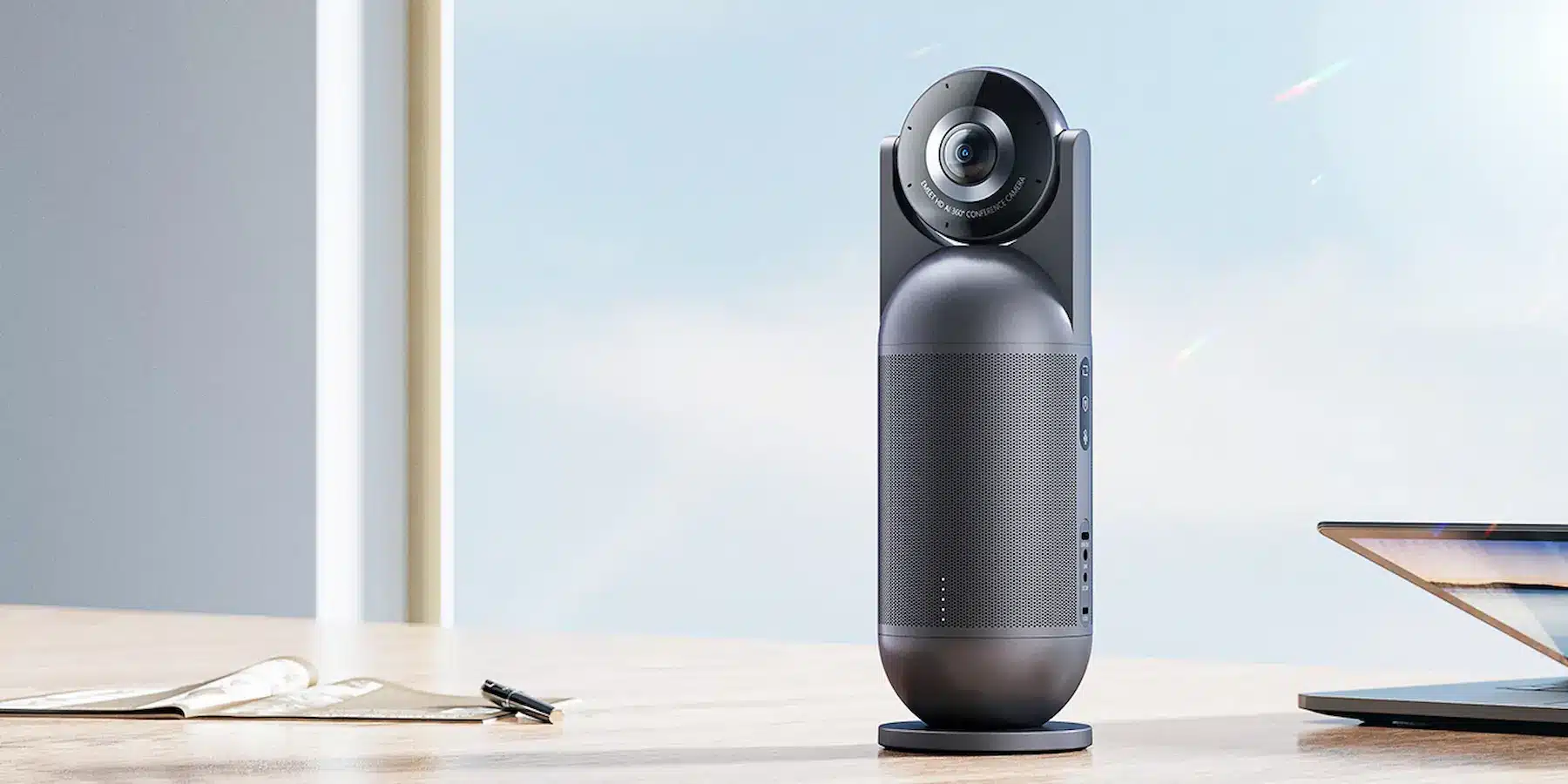 Are you tired of poor audio quality and constant interruptions during your important video calls and meetings? Busy professionals know more than anyone that effective communication is crucial for any success.
In today's fast-paced business world, staying connected and collaborating with your team is more important than ever.
That's where the EMEET Meeting Capsule comes in, a much-needed solution designed specifically for professionals like you who rely on crystal-clear audio and seamless video conferencing.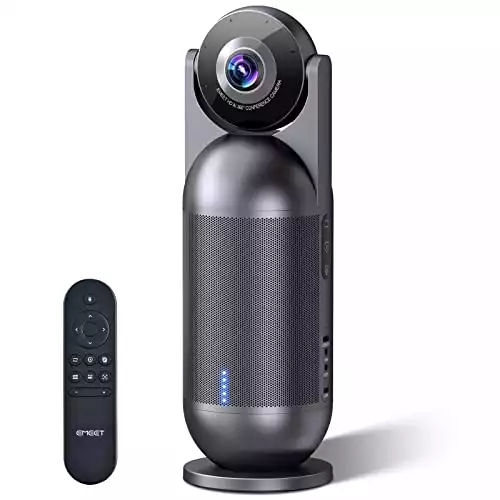 If you're shopping for a new webcam or meeting product, buckle in – you'll want to read this.
We will explore the Meeting Capusule's features and how it can revolutionize your remote collaboration experience, making it easier to close deals, manage projects, and lead your team to success.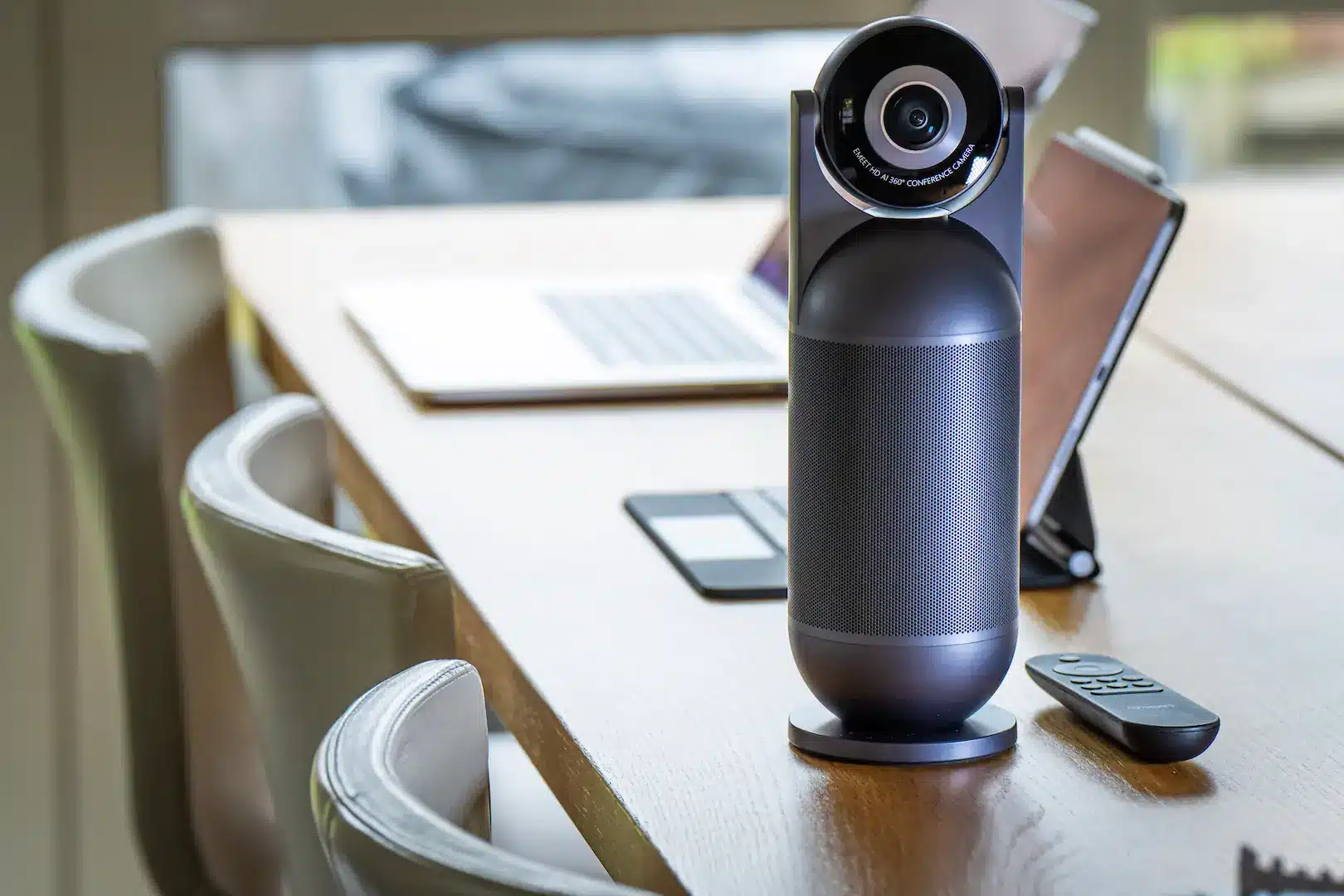 Discover how investing in the EMEET Meeting Capsule can elevate your communication game and give you the competitive edge you need in today's dynamic business environment.
Remote work and video conferencing have become the norm, and the need for high-quality audio and video solutions is at an all-time high.
EMEET, a company with a proven track record in audio and video innovation, brings us the EMEET Meeting Capsule – a conference room camera that's anything but ordinary.
This all-in-one device combines a 360° 1080P HD camera, 8-microphone array, 10W/90dB Hi-Fi speaker, and exclusive AI-powered algorithms to redefine how we collaborate.
AI Algorithms and a Smarter Meeting Experience
EMEET's cutting-edge AI algorithm steals the show by zeroing in on active speakers during a meeting.
This nifty feature focuses the camera on their faces and displays them prominently on remote attendees' screens, making virtual communication feel almost like the real thing.
5 Video Modes That Adapt to Your Needs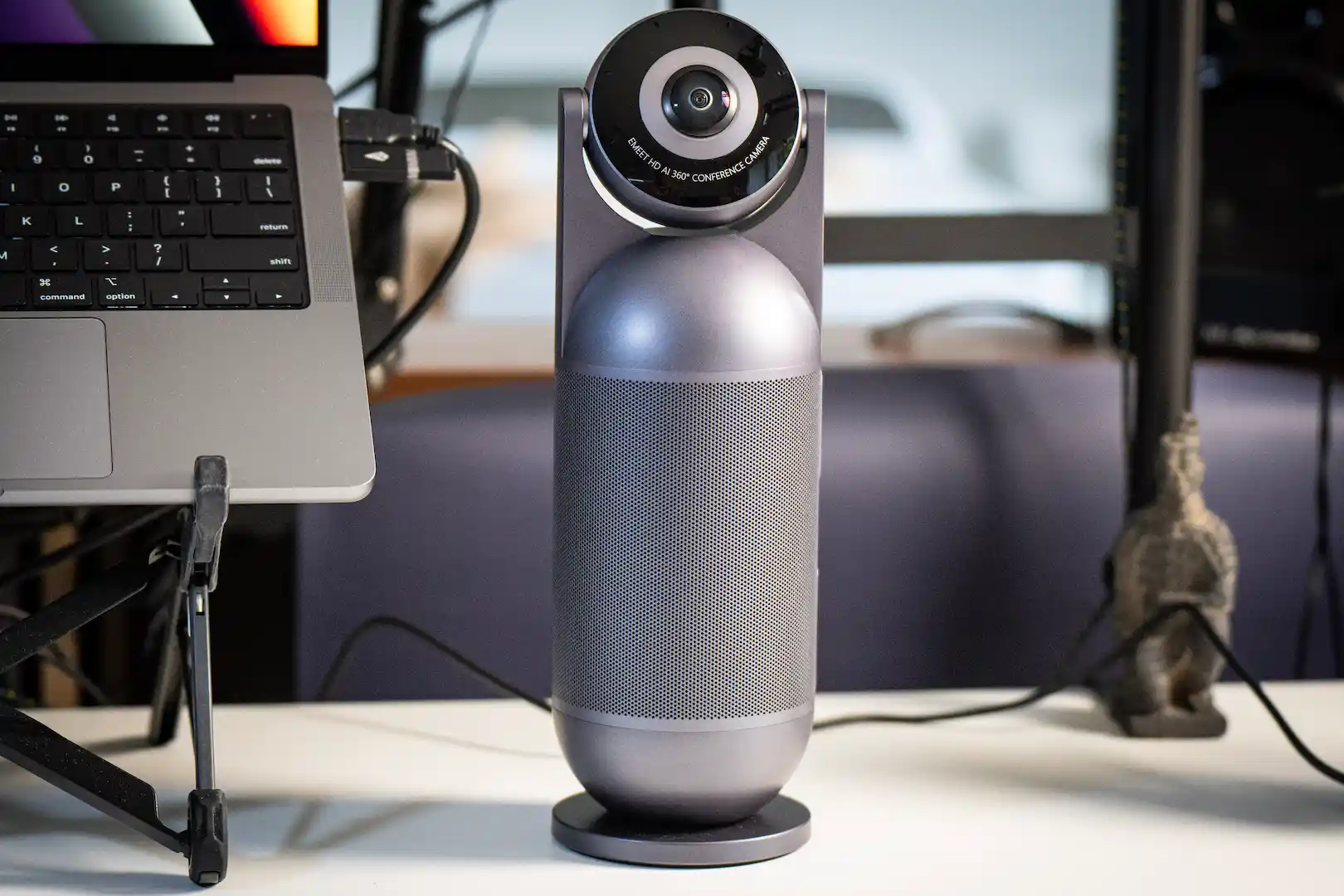 The EMEET Meeting Capsule doesn't just stop at impressive tech; it offers five distinct video modes to suit a variety of meeting scenarios:
Collaboration Mode: Perfect for brainstorming sessions, this mode captures up to three active speakers at once, with a panoramic view of the conference room as a bonus.
Speech Mode: Tailor-made for presentations, this mode keeps the spotlight on the speaker, easily capturing their expressions and body language.
Classic Mode: A tried-and-true option for traditional meetings, providing a standard view of all participants.
Spotlight Mode: Ideal for interviews or one-on-one chats, this mode focuses on the main speaker and blurs out the background.
Privacy Mode: When confidentiality is key, this mode disables the camera and prioritizes audio communication.
The EMEET Meeting Capsule is a novel solution for video conferencing, remote work, and team collaboration.
With Suspended Cavity Technology and AI algorithms in its arsenal, this device delivers top-notch audio and video quality that fits right into the modern work landscape.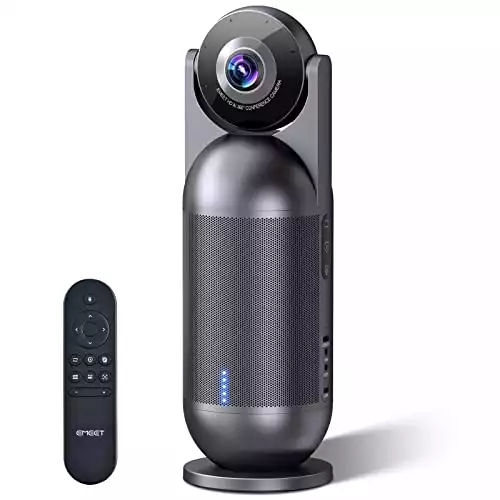 What is Suspended Cavity Technology
Suspended Cavity Technology is a game-changing feature in conference products that enhances audio quality by isolating speakers and microphones from physical contact with the device's body.
This innovative approach acts like a shock absorber, significantly reducing vibrations and ensuring crystal-clear sound during important meetings.
Just as a flexible hammer handle protects your hand from vibrations, Suspended Cavity Technology cancels out unwanted noise, allowing you to focus on what truly matters – seamless communication and collaboration.
Don't let poor audio hold you back any longer – experience the difference with Suspended Cavity Technology and elevate your virtual interactions to a new level.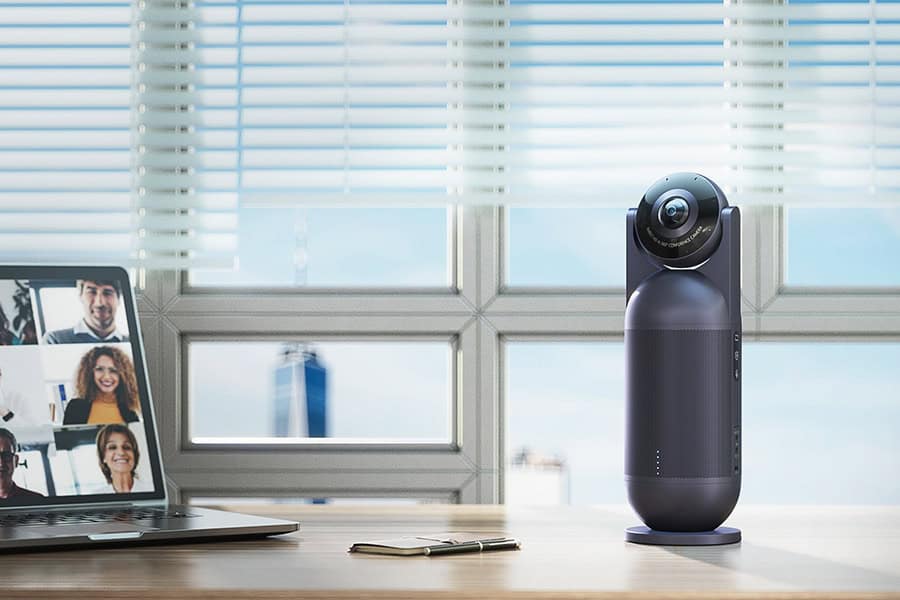 Conclusion
Developed by industry experts who know a thing or two about innovation and quality, the EMEET Meeting Capsule is a conferencing solution that's ready to make waves in the world of business.
Its flexible design, state-of-the-art features, and Suspended Cavity Technology create an immersive and collaborative meeting experience beyond the traditional boundaries of remote and in-person work.
So, if you're searching for an all-in-one video conferencing system that's got it all, it's time to take a closer look at the EMEET Meeting Capsule.
Pricing, Warranty, and Customer Support
The EMEET Meeting Capsule is priced at a cool $699.99. If you're looking to go all out, you can bundle it with the EMEET OfficeCore M3 speakerphone for $899.99.
EMEET backs their product with a 2-year warranty, demonstrating their commitment to customer satisfaction and product reliability.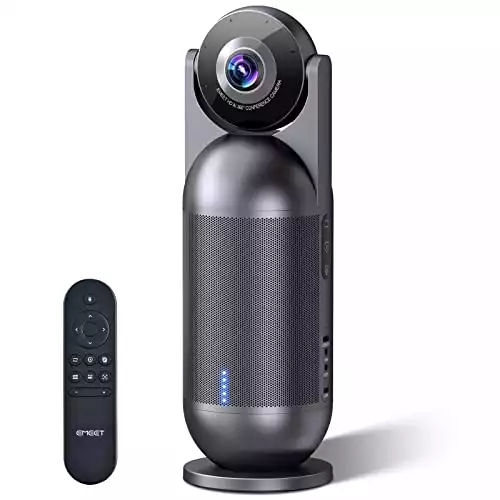 Have any thoughts on this? Drop us a line below in the comments, or carry the discussion over to our Twitter or Facebook.
Editors' Recommendations:
Just a heads up, if you buy something through our links, we may get a small share of the sale. It's one of the ways we keep the lights on here. Click here for more.
Follow us on Flipboard, Google News, or Apple News