This is essentially online gaming wrapped up in 40 seconds
Are you a fan of online gaming? This video sums up exactly the reason why I'm not a fan. Check it out for yourself, it's only 40-seconds of your life.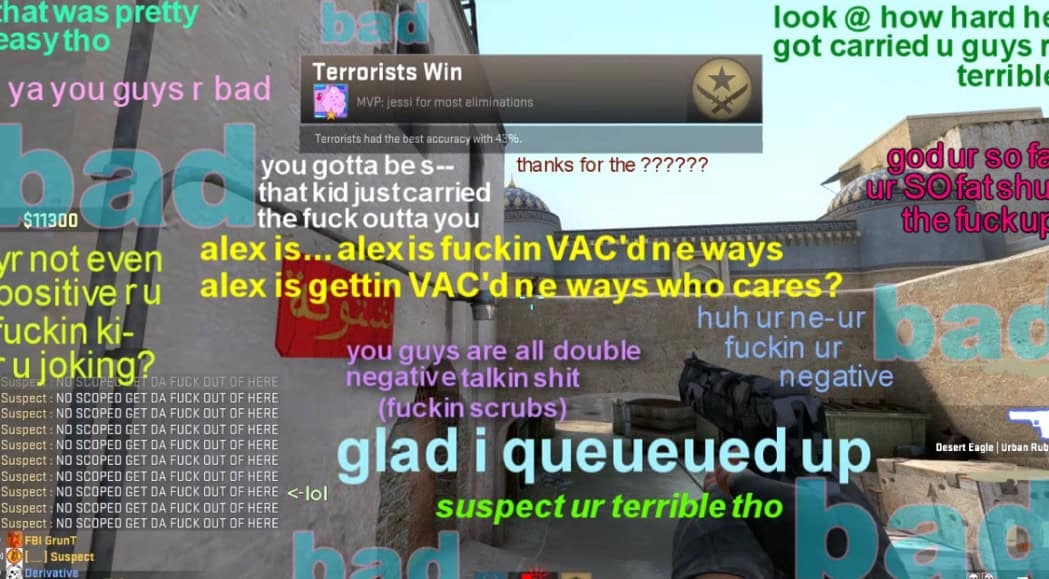 Online gaming…..in a nutshell.
There's a reason why I'm not a huge fan of online gaming. Mainly, I'm not very good, and the other is partly because I'm not keen on a 9-year old describing how he had sex with my mother last night.
But seriously, it's a rough world out there in online gaming. Don't believe me? Check out this short video above and see what happens when people are given a microphone and a platform that allows you to talk to anyone in the world while playing a video game. The results? A complete shit show.
Follow us on Flipboard, Google News, or Apple News