Facial recognition software at Washington Dulles Airport has nabbed its first arrest
The software has only been in use for three days.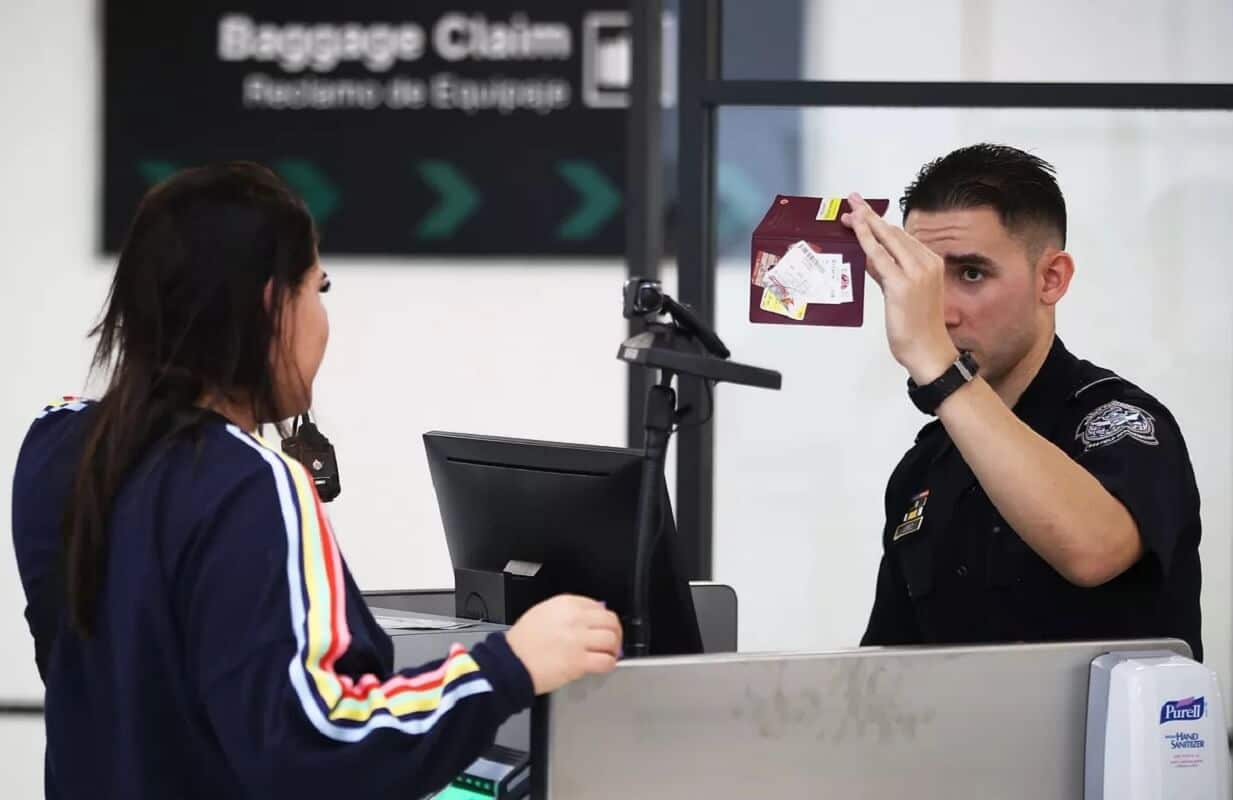 Newly installed facial recognition software installed at Washington Dulles International Airport has caught someone trying to enter the United States illegally. The 26-year-old man attempted to enter the country from San Paulo, Brazil using a French passport. Instead, the system determined his face didn't match the photo on the passport, according to US Customs and Border Protection (CBP).
The facial comparison biometric system, which was installed just three days earlier at one of the nation's busiest airports, led CBP officers to examine the man more thoroughly. At that point, the traveler became nervous. It was later determined the man had an authentic Republic of Congo identification card concealed in his shoe. It was later revealed that the US Attorney's Office would not be prosecuting the man, and instead was sent back out of the US.
According to Casey Durst, CBP's Director of the Baltimore Field Office:
Facial recognition technology is an important step forward for CBP in protecting the United States from all types of threats. Terrorists and criminals continually look for creative methods to enter the U.S. including using stolen genuine documents.  The new facial recognition technology virtually eliminates the ability for someone to use a genuine document that was issued to someone else.
Dulles is one of 14 "early adopter" airports using the facial recognition system to screen arriving international passengers, according to the CBP. The agency said it's assessing whether it could be part of a future process in which travelers use biometrics instead of physical boarding passes or IDs to get through security.
Outside the U.S., Australia has taken this approach to a new level by introducing a passport-free facial recognition system that confirms a traveler's identity by matching his or her face against stored data.
Assuming this type of system works as advertised and it doesn't cause (even) more travel headaches for passengers, it sounds like a great new way to protect the U.S. from potential terrorists.
What say you? Leave your comments about the new facial recognition software at airports below.
Here are some other recent tech headlines you might enjoy:
Follow us on Flipboard, Google News, or Apple News