Final Fantasy VII Remake will be a "multi-part series"
News of the new Final Fantasy VII Remake hit the internet over the weekend and some people are not impressed.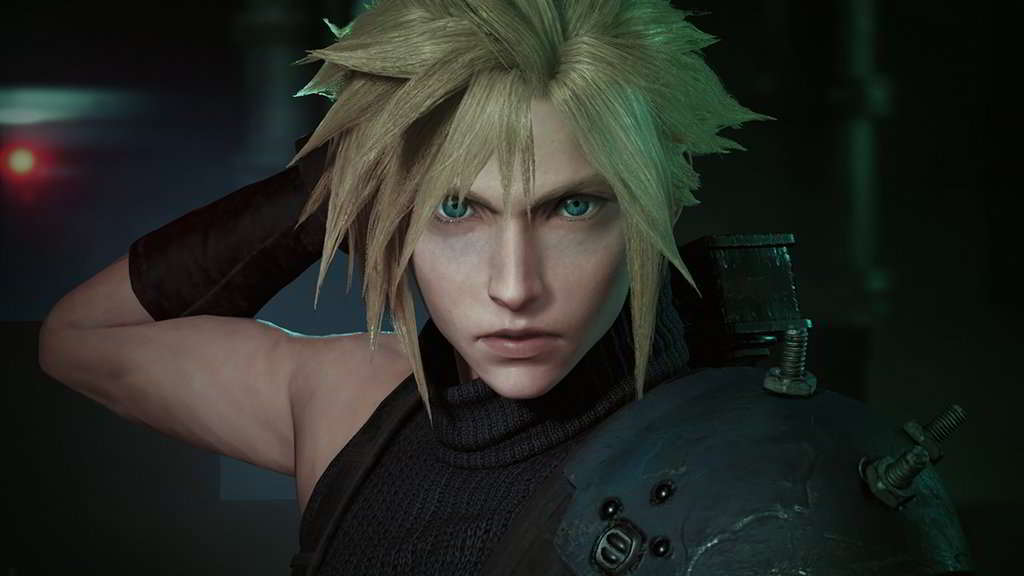 If you were watching the PlayStation Experience this Saturday, you probably saw the moment that got the internet talking. Square Enix unveiled a voice acted trailer for Final Fantasy VII Remake that not only showed off some of the more memorable moments of the first few moments of the game, but also showed how the combat system was supposedly going to work. Everyone I spoke to was incredibly hopeful and excited when they saw the execution. Perhaps it wasn't going to be a cash grab at all.
I mean, how can Final Fantasy VII Remake NOT excite you with this?
However, there was some confusion as to why there were only scenes from the first hour of gameplay. Even I thought that was odd, since games aren't developed in a linear fashion. Last night, Square Enix shed some light on it and gave the fans clamoring for more information a taste of things to come when the sent press a PR Email.
During this past weekend's PlayStation Experience in San Francisco, SQUARE ENIX® debuted a new trailer for FINAL FANTASY® VII REMAKE, the full remake of the award-winning role-playing game, FINAL FANTASY VII. The new trailer features the first CG scenes as well as gameplay footage. FINAL FANTASY VII REMAKE will be told across a multi-part series, with each entry providing its own unique experience.
To quote Barrett: "I've been here since the beginning and I still don't know what the hell's goin' on."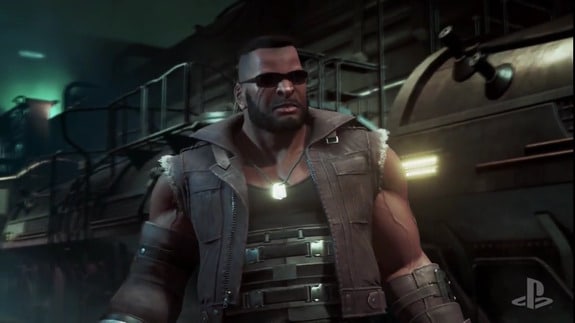 To be fair, we don't know exactly what a "multi-part series" will be and the initial thought is that this isn't actually a good thing. As someone who enjoyed the entire Final Fantasy VII series (Crisis Core, Advent Children, the core game), it makes me hold out hope that they could do the whole story justice. The consensus however, is that we all fear the much more likely scenario, Final Fantasy VII Remake will be broken up into bite-sized chunks and sold to us at a higher price than the normal retail value of $60. Honestly, after seeing the new trailer, this does feel much more likely, since that would explain why we only saw parts from the first section of the game.
Another major fear that many fans have is that this could potentially mean that Final Fantasy VII Remake may just be an on-rails adventure. No more overworld or side stories, just sit down, shut up and kill some enemies when you are prompted to. That's a really negative outlook, but with how many games have been rolling out, it's the realistic scenario. All we know now is that there will be Final Fantasy VII Remake 2 and so on, arching into some sort of Telltale-esque story telling of Final Fantasy VII's main story.
That can be a scary thought.
Nomura (Final Fantasy VII Remake's director) had an interview with Famitsu, where he elaborated on the changes to the gameplay and the multi-part setup. I'd advise reading the whole thing, but the pertinent info to our discussion is right here:
"If we were to try to fit everything into one installment, we would have to cut various parts and create a condensed version of Final Fantasy VII. But there would be no point in doing that," added Nomura. "For instance, players will be able to explore many different areas of Midgar in this game that they couldn't access in the original─if we're remaking this world, we want to add in areas like this and depict them with real detail."
It doesn't sound horrible, but it is too soon to tell either way.
Does this turn of events make you more optimistic for the game or much more cautious about ever loving again?
Follow us on Flipboard, Google News, or Apple News