Find your science-backed match with DNA Romance
DNA Romance is a dating app different from others: it uses genetic information in order to come up with the best matches, ensuring high compatibility.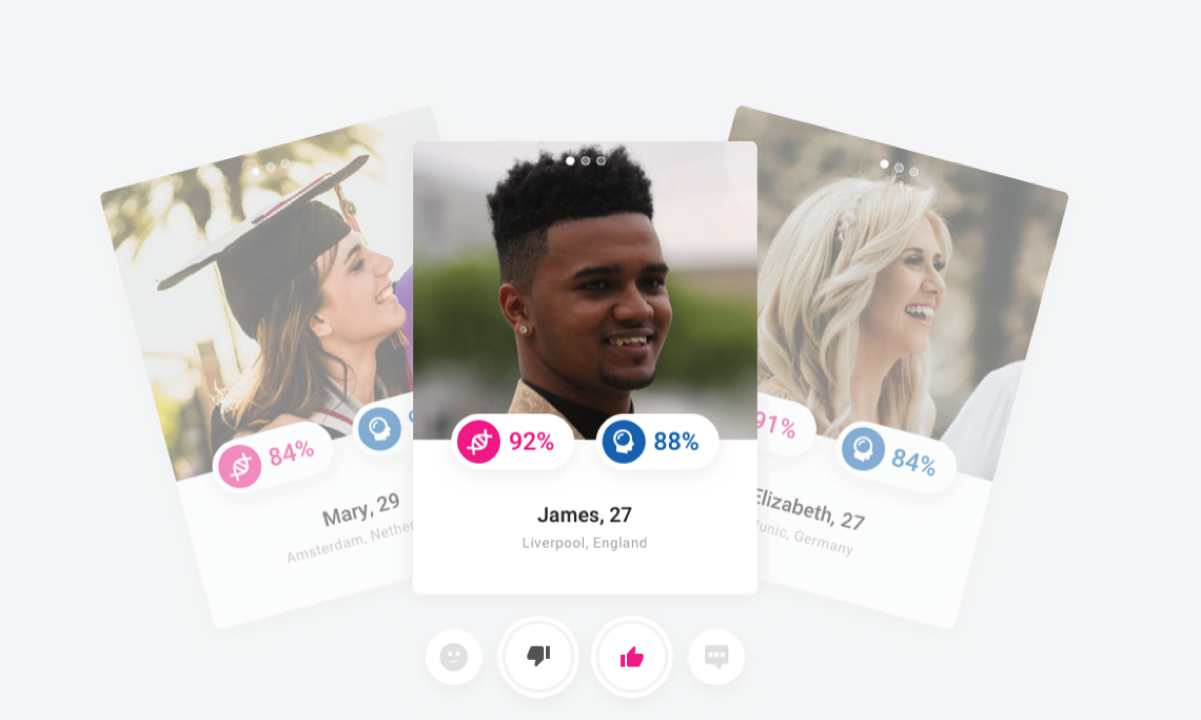 In the age of mobile apps, there are lots of services aimed at helping people find a romantic connection, whether it is just for fun or for something more serious. Those apps usually based their connecting methods on a shady algorithm that is just based on computing, or simply rely on the users' personal taste and attraction, allowing them to engage with anyone that appeals to them.
That is not the case with DNA Romance, however, as this new dating app based its operation on pure science – our own genetic code, to be more precise. By studying the DNA of each user, people are matched with someone who is highly compatible, thus ensuring that the matchmaking is based on more solid foundations.
Founders Dr. Timothy Sexton and Judith Bosire pitched DNA Romance to Canada's Dragon Den, but the Dragons failed to see the full potential of this app, missing out on this investment opportunity. Since the show was recorded, last April, DNA Romance has gained traction and was recently acknowledged in a recent Nature Biotechnology article as the leading company offering an online DNA matchmaking services.
> Read More: FDA says 20 different lab tests give incorrect results
In order to do the analysis, DNA Romance uses each user's DNA data – if it is already available, on DNA testing services like 23andMe or Ancestry DNA, then the data is immediately used. If the user has never tested his genetic information, then a new test is required, which can be ordered right from DNA Romance's website.
With the user's genetic information available, DNA Romance starts analyzing the essential chemical elements behind "chemical attraction" and, with the help of an algorithm built considering all the scientific background that exists on this subject, as well as the user's personality features (which are filled beforehand), presents people who are a good match right in the app.
Matches only happen if there is a compatibility and users are given the chance of immediately messaging the people they are matched with. The first three matches are free, while additional matches require the payment of a small monthly fee of less than $10.
So if you are tired of the casual encounters sponsored by the traditional dating apps, give Science a chance and harness the power of your genetic information with DNA Romance.
Follow us on Flipboard, Google News, or Apple News