The flying hover board from Back to the Future is now a reality
Flying hover board technology is finally here, but with one small catch.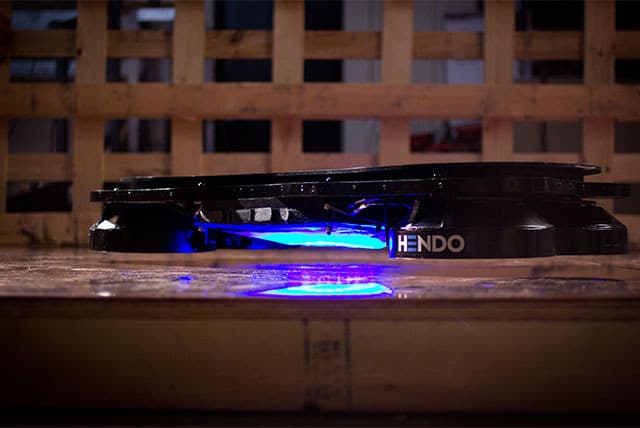 If you're a fan of the Back to the Future trilogy, then you're going to love the Hendo Hover Board.
To put it in simple terms, Hendo announced that it's introducing the world's first real hover board and hover developer kit, essentially putting hover technology in the palms of your hands.


So you're probably wondering, does it really work? Yes, it actually does. However, there's a catch. The Hendo Hover Board can't float over any solid surface, it can only float over surfaces like aluminum and copper. So if you're having ideas about riding your hover board downtown, we're still aways from that.
James Temple of Recode explains the science involved in the easiest terms:
The science at work here is actually pretty easy to explain. Know how magnets repel one another when their like poles are facing? And remember how rubbing a magnet on something, like a paperclip, briefly makes it magnetic too?

Well, there you go.
Check out this video of the Hendo Hover Board in action:
The Hendo Hover Board is currently running a crowdsourcing campaign on KickStarter. They have already surpassed their goal of $250,000 with 53 days remaining on the campaign.
Follow us on Flipboard, Google News, or Apple News