Fortnite Season 6 brings with it adorable pets and I might start playing again
We must protect them.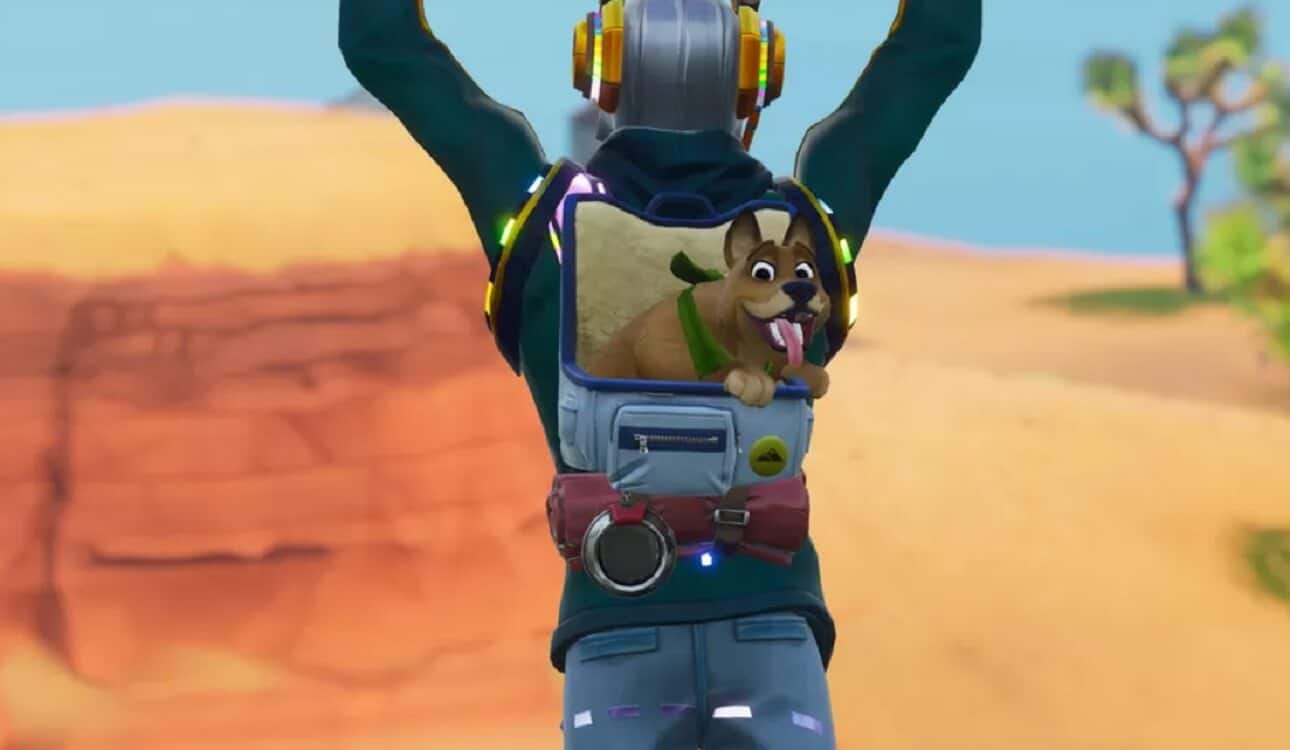 I got burnt out on Fortnite pretty quickly. One, I wasn't very good and two, the process of dive, die, repeat just became taxing after awhile. I missed all of season 5 and had no intention of playing Season 6, that was until Epic Games had to go and introduce freaking pets.
At present, we only know of three pets and those are all included in the Battle Pass that goes for 950 V-Bucks. These pets include an adorable pup, a goofy chameleon, and a baby dragon. All three are available at different pass levels. The dog (Bonesy) is available at tier 12, the chameleon (Camo – aww) is available at tier 29, and the dragon (Scales) can be earned when reaching tier 43.
All of the pets in Fortnite are treated like back accessories, so they will take the place of other packs you may have used before. Each pet will also have different color options that can be unlocked at higher tiers.
All of the cuties react to what you are doing in-game
Not only will your pets bounce around on your back while you are frantically building and shooting, but they will actually react to what you are doing. Diving in? Camo the Chameleon will hold on for dear life as you descend. Bonesy, however, looks to be enjoying it quite a bit.
Your pets will also react when you aim-down-scope or look concerned if you get taken down to your knees in a fight.
Your pet will also make sounds while on your back, but no worries, only you and your teammates can hear their adorable little sound effects, not enemies.
What do you think of the pets in Fortnite Season 6? Plan on playing? Let us know below.
Editors' Recommendations:
Follow us on Flipboard, Google News, or Apple News