G Pen Elite review – "The Sword In The Stone," but for vaporizers
Designed for superior vaporization, The G PEN Elite brings the same style and quality you've come to expect from Grenco Science and improves upon it.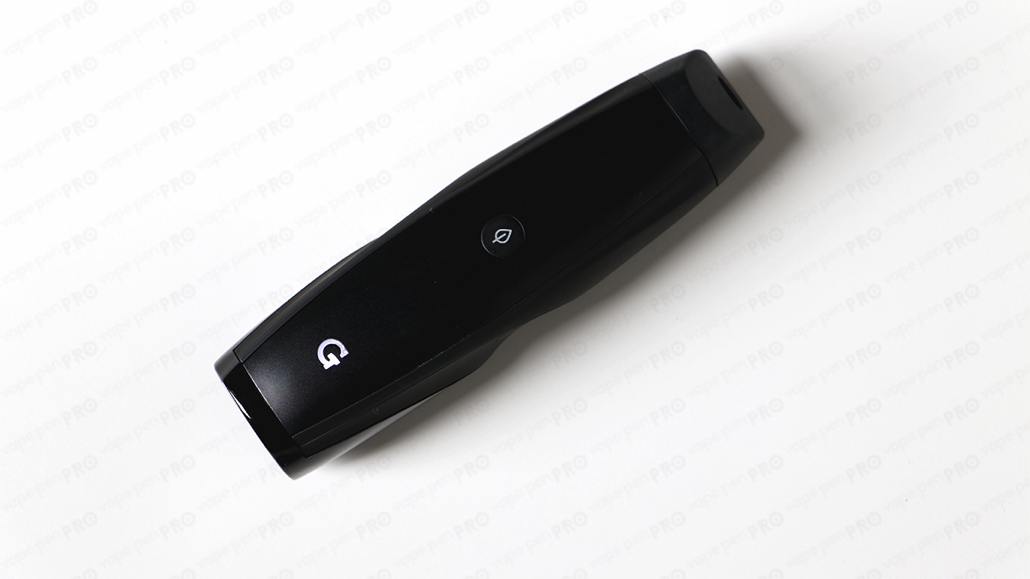 Looking like a scaled-down 2001: A Space Odyssey obelisk, the G Pen Elite is a reasonably priced and well-performing handheld vaporizer that will easily win favor with anyone in the market for that sort of thing.
First Impressions
The Elite features variable temperature control, speedy warming time, and flashy spaceship-meets-sports-car appearance. It charges via USB, indicating battery level on a graphical display located on the device's side that nearly calls to mind the text-on-glass heads-up display technology used in military jets. That's right: this is a vaporizer for fighter pilots.
Performance
An important ding against this otherwise well-conceived product: some of the mechanics with which you operate it are entirely counterintuitive. It's rather easy to figure out which two of the device's three buttons are for adjusting temperature up and down between 200 and 428 degrees, but you must push the "on" button five times in succession in order to turn it on.
READ MORE: Review: G Pen Elite II vaporizer – simplicity at its finest
After that, an additional button press of one second or longer brings the heating element to life. You have to interact with this thing six times before using it, and that's assuming the device is already set at your preferred temperature.
You'll need to be ready for five more button presses when it's time to turn it off, though the device's safety timer automatically turns the whole thing off every five minutes; you won't be turning it off as often as you'll be turning it back on.
The G Pen Elite comes apart at the mouthpiece for cleaning and loading, and you'll get two to three uses per full charge. With its $170 list price, it resonates as an optimal purchase for someone wanting a vaporizer that is simultaneously portable, powerful, and discreet, without approaching the price neighborhood of the more-expensive-by-a-third Pax 2.
Final Verdict
If I had some kind of rating system, I'd give this vaporizer four out of five stars. It's well-priced, well-performing, and cool-looking, but the minor negatives of the less-than-obvious user interaction and perhaps overzealous safety timer are too tangible to go without consideration.
Once you know the secret of how to turn this device on and off, you'll love it. Then perhaps you can be the only one to use it, like some kinda Excalibur vaporizer.
Images courtesy of theVape.guide and Vaporizer Wizard
The Good
Graphical display located on the device's side
Slick design
Reasonably priced
Deep chamber
The Bad
It takes a lot of clicks to get this thing turned on/off
Auto shut off can be an annoyance
Follow us on Flipboard, Google News, or Apple News