Here's how to get your emails forwarded from Gmail to Outlook
The process is easier than you might think.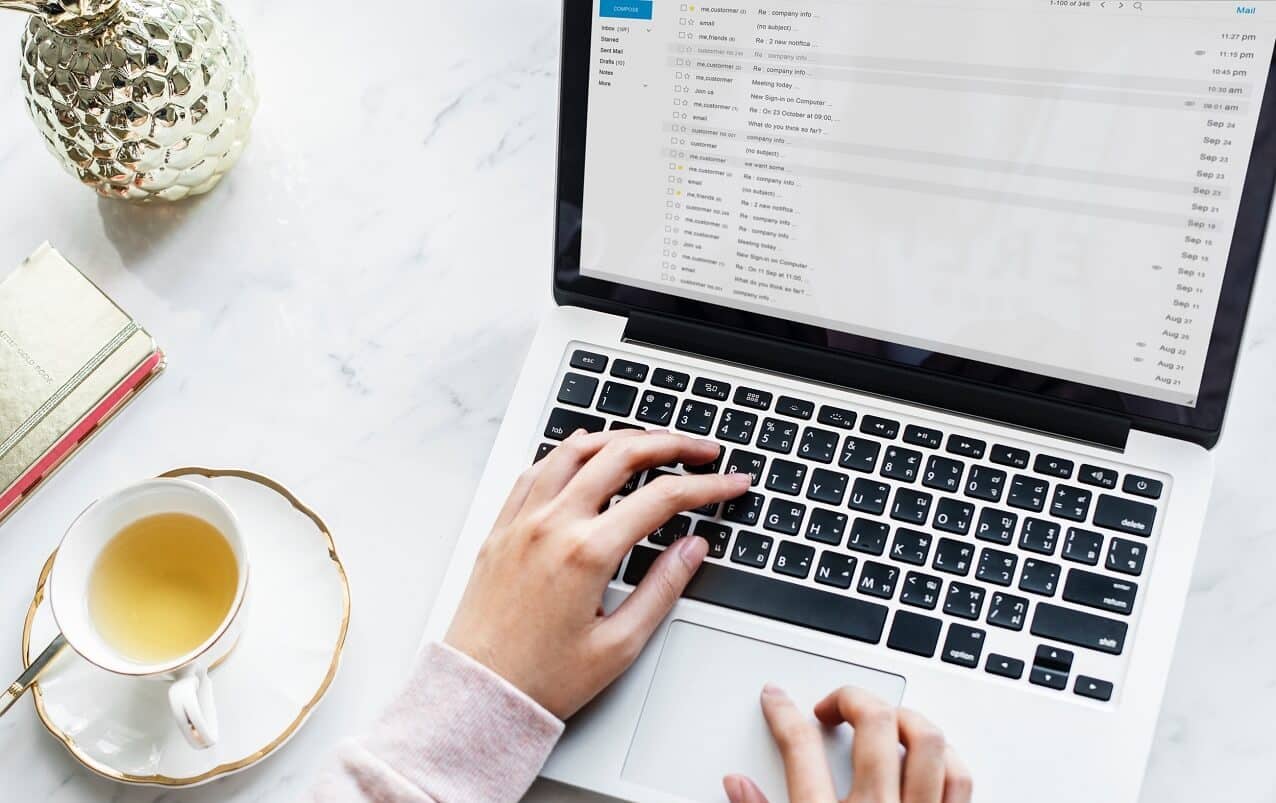 Not a fan of the Gmail web interface? Maybe you prefer to use a desktop client, or desire to manage all the emails under one banner. Whatever is the reason, setting up Gmail to Outlook is very easy and only requires a few steps. In this blog post, we'll give you the step by step instructions on how to do that.
Check it out below!
Enable IMAP in Gmail
1. Type in gmail.com in the browser and sign in to your account from the home screen.
2. Click the Gear icon visible on the top right side of the screen, then from the menu select Settings.
3. Here you need to switch to the "Forwarding and POP/IMAP" tab which is available near the top.
4. Under this, you can select between POP and IMAP protocols for email synchronization. In most cases, you will use IMAP, because POP is outmoded and fails to serve with multiple devices.
For that, you need to head over to the IMAP access section and select the Enable IMAP option next to it.
In case your inbox is always popping and you receive large amounts of emails per day, you must also set the Folder Size control. This lets users manage whether you want to restrict the number of message in the IMAP folder or not.
Note: Inf you download a large amount of email data (around 2.5 GB or more) in a day, then Gmail will temporarily lock your account. This step is taken just to prevent email harassment.
If you're using Two-Step Verification
In case you're using the Google Two-Step Verification security feature, you need to perform an additional step before setting up Gmail in Outlook. As Outlook does not support two-step authentication, you need to create unique app password from Google. Here is what you need to do:
In the Gmail account, click on the Profile Picture icon and then click My Account.
Click on Box which reads "Sign-in and security."
In this screen, head over to the "Password & sign-in method" section. Under this, click on App Passwords. You will be asked to enter the Gmail password for verification.
Once done, following screen will come up. Here you need to Select the Mail app and turn the Device to Windows Computer and click on the Generate button.
This will show you a 16 character security password; you will need to keep that password for the next step.
Open Outlook on your PC to finalize Gmail to Outlook
1. Launch Outlook.
2. Click on File. On the right panel, click on Add account button.
This will open an Add account setup window. Here enter your Name (name it whatever), Email address (the one you want to connect on Outlook), and the Password (of the Gmail address you want to set up). From there, just click Next.
Note: In case, you're using the Two-step verification, then instead of a password you need to add a secure password which you generated in above step.
If you receive a failure message, make sure you have entered the right Gmail password and secure password. If you're sure the credentials are correct then you need to enable the option named  "enable access to 'less secure' apps."
For that, open the Gmail account, and you will see new mail in the inbox with the subject Review blocked sign-in attempt. In the email, find the link which reads "allowing access to less secure apps," open it.
Once transferred, you will update the info.
Now try again, this time the account setup will complete successfully. If you see further options, you can manage those according to your preferences.
In the older version of outlook you need to enter the connection settings for Gmail manually (check the official link for all the information you need) but in the latest version, this process is little easier, as everything is done automatically.
That's all you need to do to set up Gmail in Outlook. This is an excellent feature if you like Outlook and want Gmail emails under the same hood.
Isn't adding Gmail to Outlook super easy? Share your thoughts in the comments.
Follow us on Flipboard, Google News, or Apple News