Gold and Silver PlayStation 4 Slim models set to arrive later this month
Sony has announced that a limited edition Gold and Silver PlayStation 4 Slim models will launch in European countries at the end of the month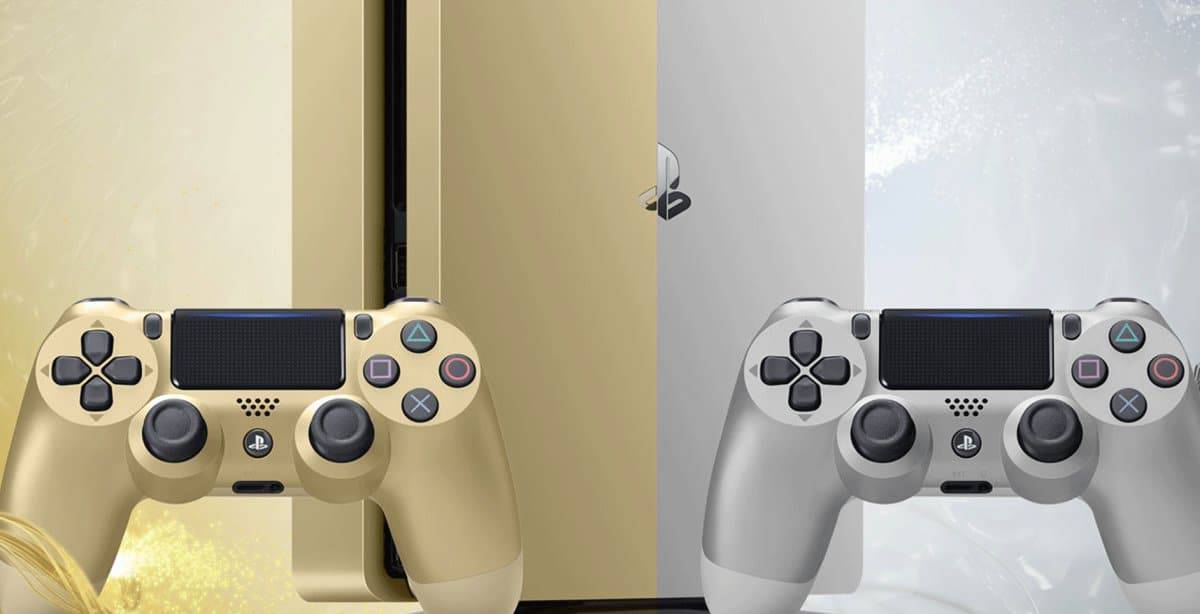 PlayStation Europe has just announced that the PlayStation 4 Slim will receive brand new colors. In addition to the two original colors, Jet Black and Glacier White, both a Gold and Silver model will be available later this month.
According to PlayStation Europe's blog post, both the Gold and Silver models will be offered for a limited time and will include a 500GB internal hard drive. Both consoles will also come with a matching controller while those who already own a PS4 and do not have any intentions on buying a new one will have the option to purchase a Gold/Silver DualShock 4 controller, which will be sold as standalone products.
European countries will be the first to receive the limited edition models, which are set to launch on June 28th. Currently, a release date has yet to be announced for North American countries.
Release on September 7th, 2016; the PlaStation 4 Slim is a revision of the original PlayStation 4 model. Equipped with the same specs as the original PlayStation 4 model, the PlayStation 4 Slim offers a rounder body frame with a matte finish on the top instead of the classic two-story frame on the original model.
The PlayStation 4 Slim also offers two USB ports on the front of the system much like the original. However, the USB ports on the Slim are farther apart from each other while the optical audio port feature was removed. The most notable feature on the Slim is the fact that the console is 40% small than the original mode.
Follow us on Flipboard, Google News, or Apple News