Google announces Files Go, AirDrop competitor, cleanup utility, and file manager
Can Google best Apple at their own game?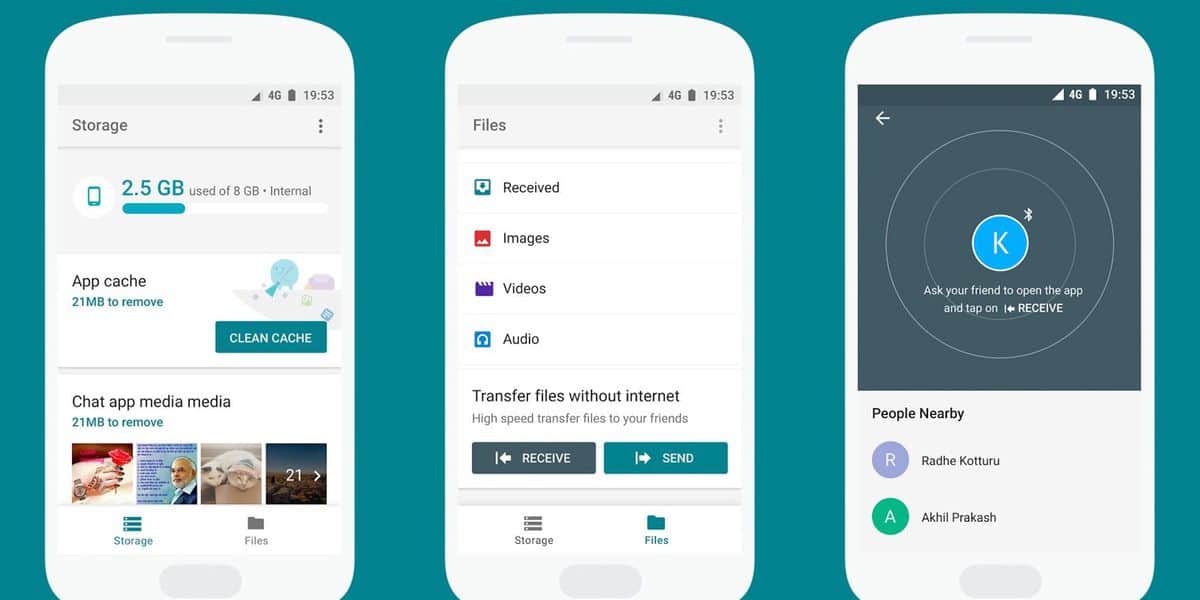 Google is soon releasing a new mobile app called Files Go that will allow Android users to manage their phone files, wireless transfer, and free storage space. The app is releasing worldwide in early December. Files Go was first seen by 9to5Google on the Play Store when it was available in an early access program for testing.
Files Go is a part file manager, part transfer utility, and part cleanup utility. There are different sections where you can look at specific files, for example, pictures taken only with your phone camera. Google already includes a cleanup utility in their Google Photos app, but this is much broader in choices and functionality.
Read More: How to use Google's Files Go app
File transfers can be transferred via Bluetooth, meaning users can share files even when offline. Files Go is clearly meant to rival Apple's AirDrop. The only thing is that both users will have to have the app open on their devices in order for the transfers to work, unlike AirDrop.
Follow us on Flipboard, Google News, or Apple News