It's true, Google Assistant features just got better
Google continues to tweak and improve their entry in the voice assistant market.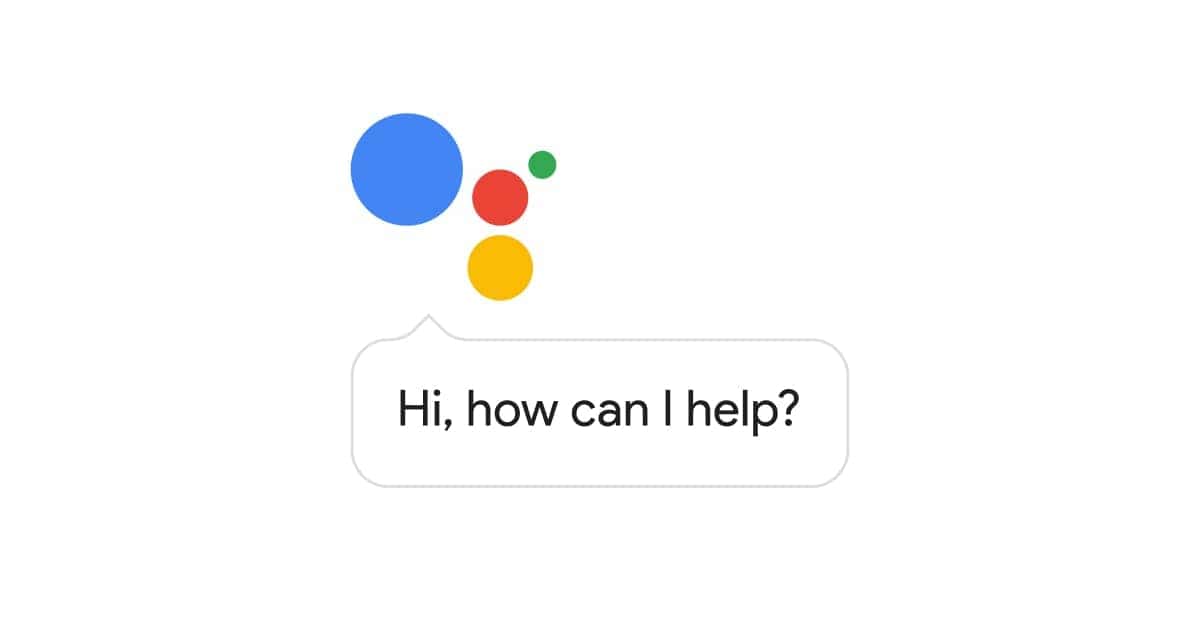 At this year's I/O conference, Google has announced some new Google Assistant features that will make the voice software even better and as CNET contends, smarter. Here's a quick look at some of those features, which will be rolling out to users later this year.
Miss Manners, meet Google
We could probably all improve our manners. With the new Pretty Please feature, your voice assistant will respond positively to polite phrasing such as "please" and thank you." You can even prompt your child to say "the magic word."
Google's also adding a "pretty please" feature so families can teach kids to talk to their AI with manners, which coincidentally is also *very similar* to a feature Amazon's recently announced kid version of the Echo #GoogleIO

— Karissa Bell (@karissabe) May 8, 2018
Create a routine
Google Routines, which sounds a lot like Apple HomeKit Scenes, lets you launch simultaneous actions with a single phrase you create. For example, you can use a basic voice command to play music, explain your daily calendar, and tell you about the traffic to work.
Sounds very cool, no?
From Google,
Earlier this year we launched six ready-made Routines to help you get multiple things done with a single command. Starting today, we're rolling out Custom Routines, which allow you to create your own Routine with any of the Google Assistant's one million Actions, and start your routine with a phrase that feels best for you. For example, you can create a Custom Routine for family dinner, and kick it off by saying "Hey Google, dinner's ready" and the Assistant can turn on your favorite music, turn off the TV, and broadcast "dinner time!" to everyone in the house. Later this summer, you'll be able to schedule Routines for a specific day or time either using the Assistant app or through the Google Clock app for Android.
Sticking around longer
To add a more conversational feel, Google Assistant will now keep listening for up to eight seconds after you give a command. In doing so, you'll no longer have repeat the phrases "Hey, Google" or "OK, Google."
Phoning home
You'll soon be able to use Google Assistant to call a regular phone number on both Google Home and Android devices. In doing so, you can have a conversation with the other person on the line.
No joke. Google Assistant will start making phone calls to small businesses to make appointments on you behalf. It's called Google Duplex. The AI caller even adds uhmms and hmms #io18 pic.twitter.com/r5Ie33YFEc

— Rich DeMuro (@richontech) May 8, 2018
Finally, one of the coolest new Google Assistant features
Later this year, Google Assistant will gain six new voices. Both female and male, the voices can respond to different people in your household once it learns your timbre and cadence. For example, you might have a male voice for yourself, but a female voice for your children. One of the new voices will sound familiar. It's celebrity singer John Legend.
Google is adding six new voices to Google Assistant! #io18 pic.twitter.com/DS17oNq9HS

— Daniel Bader (@journeydan) May 8, 2018
Which new Google Assistant features are you interested in learning more about the most? Let us know below.
Follow us on Flipboard, Google News, or Apple News