The revamped Google News app is now available on iOS
The new version has replaced the Google Play Newsstand app on Apple's App Store.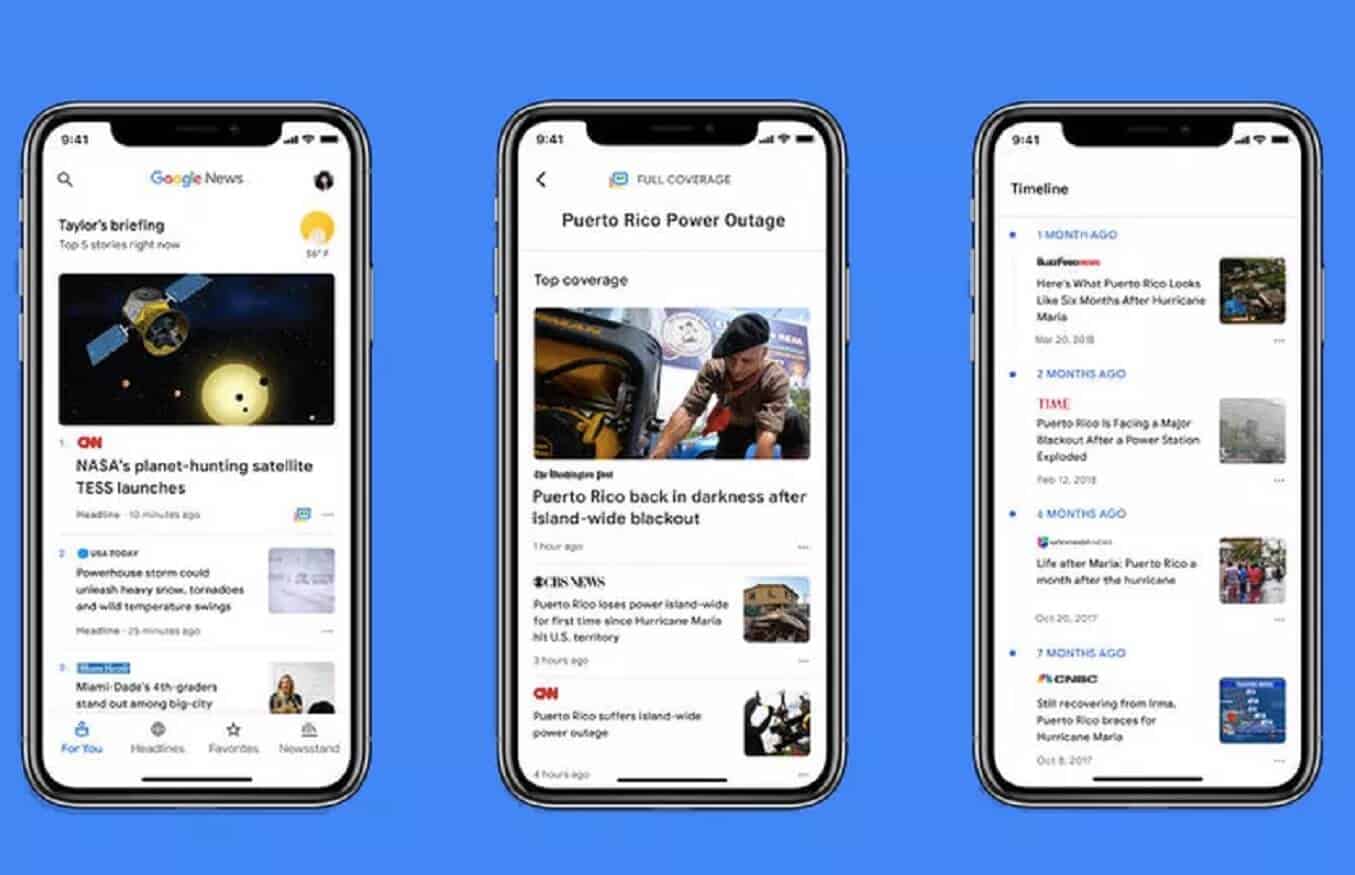 The Google News app update is here. First introduced at last week's Google I/O conference, the refresh focuses extensively on utilizing artificial intelligence to bring you the best and more related news. We knew the iOS launch of the app was on the way, and that time is now. The revamped version has gone live and replaced the previous Google Play Newsstand app.
With the help of AI, Google News is promising more relevant articles, breaking news, and a display that logically puts the news you care about in your face. The algorithm will also weigh things like local versus national news when deciding on what to display. Like with many AI applications, it should only get smarter the more you use it.
Broken into four main sections now, the Google News app includes:
A For You page where you'll find the "top 5 stories right now." The page also contains featured content based on the topics you love.
The Headline page organizes stories based on general topics, such as Sports, Entertainment, and Technology.
Under Favorites,  you add topics and sources you enjoy the most. In doing so, the app "learns" what you like and makes adjustments to your content.
Finally, under Newsstand, you'll find content sorted by source or topic.
The Google News app looks a lot like Apple News, which probably isn't an accident. Whether iOS device owners choose it over Cupertino's remains to be seen. My initial take is that it is worth sampling.
If you are on Android, the new version is also live.
In other Google news (lower case) see: Google might have just made Google Duplex less creepy, We could see a Google Pixel smartwatch as early as fall of this year, and Google's Lookout app uses AR and AI to guide the visually impaired.
Have you tried out the new Google News app yet? What are your thoughts on it? Let us know down below in the comments! 
Follow us on Flipboard, Google News, or Apple News