Use Google like a boss with these 7 tips
Check out these tips that will bring you to Google "pro" status.
Google has evolved over the years, and since its birth from a simple search engine, it continues to slowly take over the world with a slew of products and programs.
Google's search engine has seen some major upgrades, some that competitors can't touch. Most prominently, it actually gives you the results you want, cutting out the middleman and keeping you on their page. Essentially, they want you to stay on their page so you are exposed to more ads. In the end, that's how Google makes its money. It's a great idea and I'm a big fan of it. You'll see what I'm talking about in a minute.
Here's 7 tips and tricks to help you navigate Google like a boss: 
1. Get the score of any game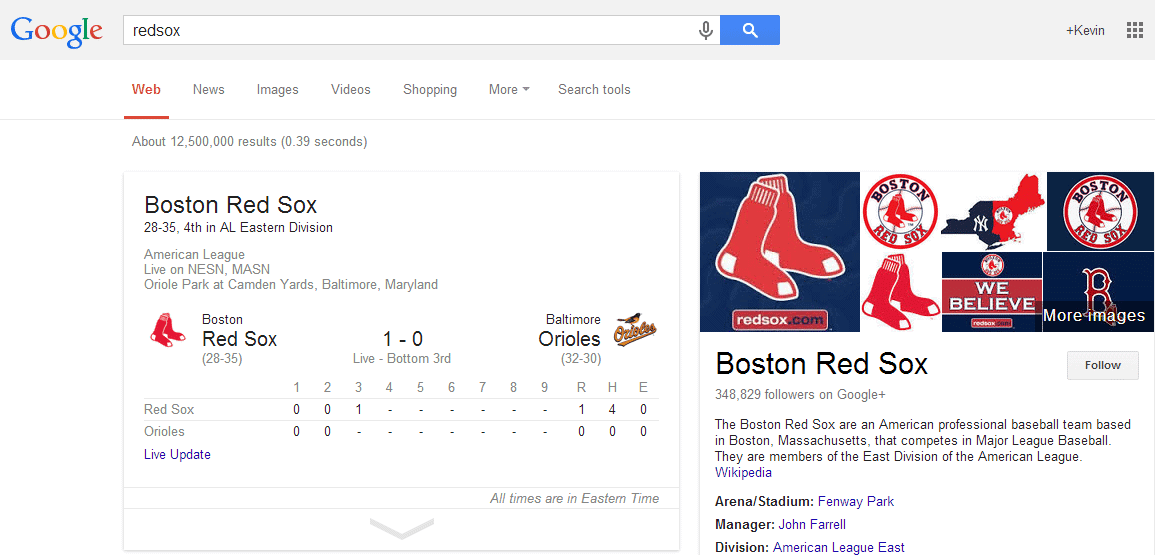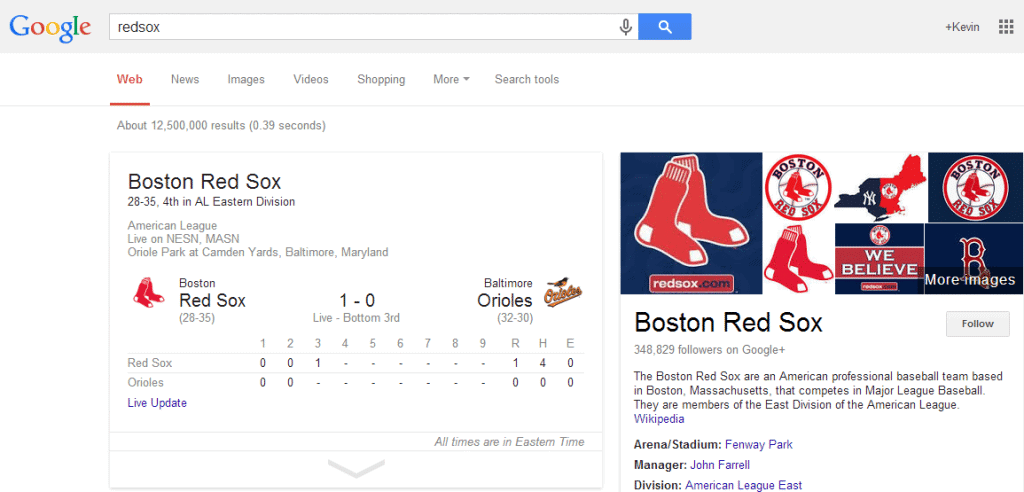 Ever been in a panic and the need the score of that big game really quick? This is probably the most painless trick of them all. Just type in "red sox" without the quotation marks. This will give you any real-time updates for any major sport.
Not only do they give you the score, but Google will also provide past game stats, and roster of the home and away team. As an added bonus, if you type in the name of the team plus "mascot," Google will also provide the team's mascot. Check it out below: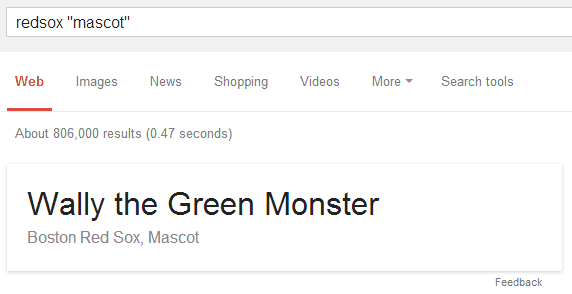 2. Getting release dates for movies, music and games
Visiting a ton of blogs and websites to find out when the latest Batman movie is coming is a pain in the ass. Instead of searching multiple sites, you can do it all in Google.  Just type in the name of the movie with "release," and bada-bing-bada-boom, there's your result. See my example, below: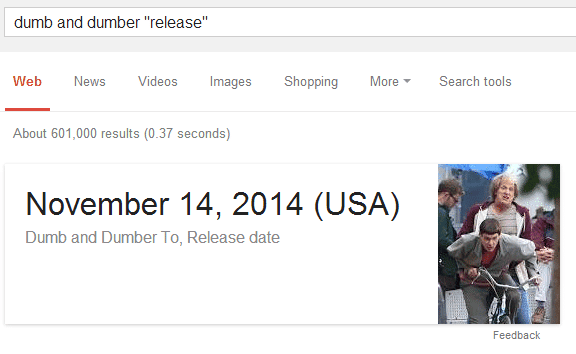 Don't forget, this also works with music:

3. See which movies are playing nearby and their showtimes
This is a neat little trick. I've been using this a lot recently (even though I haven't been to the movies in months). Simply enter in your zip code with "movies" beside it, and it will pull up all the showtimes near you.
One thing I'll miss about movie phone:  "Hello, and welcome to movie phone!"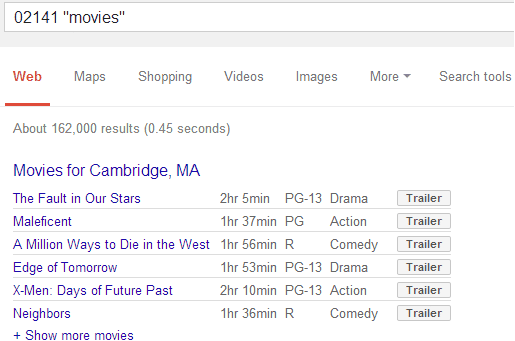 4. Track any package
I use this feature ALL the time. Instead of loading up UPS, Fed Ex, or the Postal Service, just go ahead and enter in the tracking number right in the search field.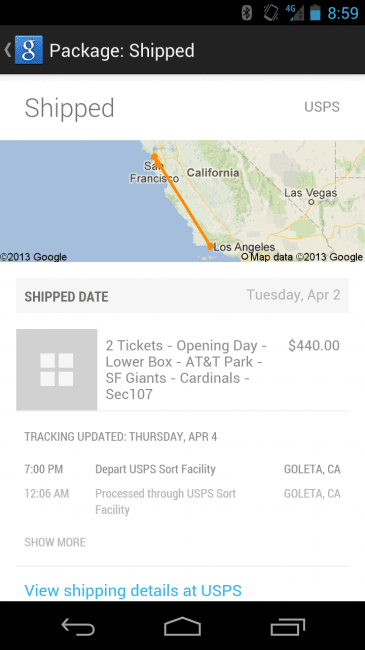 5. Search within any site
Was there on article you read earlier in the day, and now you want to share it, but forget where you found it on a particular site? Some sites have a terrible search function, and there are times where you will search and will yield 0 results. No fear, Google is here to save the day.
It's really easy actually – just type in the name of the site in a Google search field, a colon, and then the phrase you're searching for. Check out the example below:
knowtechie.com: Reddit Roundup
Google will only return results from this page, as opposed to the gazillion sites out there.
6. Using the search bar as a calculator
I remember stumbling on this one by accident:
Just keep in mind that the symbols are a little different when inputting equations. On computers, the multiplication sign is denoted by a star (*) and the division sign is replaced with a forward slash (/).
So, if you wanted to do 420 divided by two, here's what it would look like:
420/2=
That's it!
7. Keep tabs on the  on the value of currency
Maybe you're heading to Portugal this summer and wondering how far you can squeeze your dollar?  For this situation, you can easily type in "dollars to Euro" or "dollars in 20 Euros."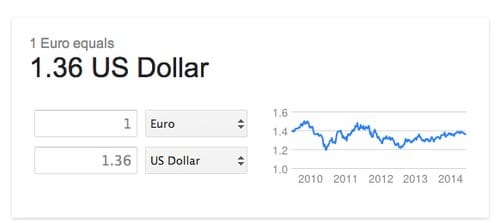 Do you know of any cool tips and tricks? Share them in the comments or shoot me over a message at my contact page.
Follow us on Flipboard, Google News, or Apple News