I got AppleTV for the apps
Wondering what the big fuss is about when it comes to the all new Apple TV? It's all about the apps.
I already own a fairly new Sony Bravia smart tv, which has a host of video-based apps; iPlayer, Netflix and Amazon Instant are all baked in and use the same remote (if not different UI conventions) to play back media. The interface is a bit funky, but being able to use one remote and device to play back content is great. The picture quality is nothing short of amazing, and the EPG does a fairly decent job of bringing together on-demand and live content.
So when the new AppleTV came out, I was keen to get one. Not because because I wanted a unified streaming solution (I currently get more from the Bravia), but because of the massive potential delivered via 3rd party apps.
I've written before about so called "smart" things not being smart, and that's true for a lot of the sets dubbing themselves as such. Connected, yes, but smart? Not so much. I'm hoping for a much more connected experience in the future, one where the fitness app on the big screen syncs with the heart rate monitor on the small screen on my wrist.
One where I can browse for places to stay with 50″ high res images and then book from my phone.

Build software without devs. Blazingly fast. Trusted by 100,000+ teams worldwide. It's so easy, anyone can use it. Start building now.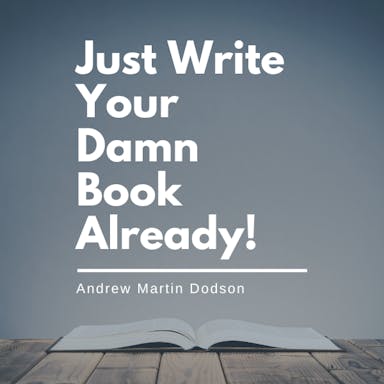 "Just Write Your Damn Book Already" is a printable guidebook that helps you turn ideas into manuscripts. It's affordable and perfect for aspiring authors
One where the movie I'm watching automatically pauses when the baby monitor detects movement.
What about screens that aren't even in the house at all? For $129 you've got everything needed to display a dashboard for your company metrics.
We've had AirPlay for a number of years now, but that relied on an iOS device to be connected in order to display content. This isn't just about streaming content, tvOS opens up whole new possibilities for proper second screen consumption. I'm even more excited to see what happens with HomeKit; automatically dimming the lights when I start watching a movie, or locking the doors and turning the heating down when I turn the TV off.
The new AppleTV doesn't go all the way in unifying the entire end to end experience — I still need my Logitech Harmony remote to control my AV receiver, but right now establishing a robust and compelling ecosystem of apps is the priority.
Many speculate that a fully integrated TV will come in the future, ready for mass 4K adoption. Only when Apple can control the hardware, software and content can they really own the TV experience.
---
This post first appeared on Medium and was republished with the authors permission.
Engineering Director working in Birmingham for the award winning @383project. All tweets are my own or stolen! Organiser of @hydrahack
Follow us on Flipboard, Google News, or Apple News