GPS tracking devices and dispatch control for your eighteen-wheelers
A GPS tracker can be extremely useful in case a vehicle gets stolen.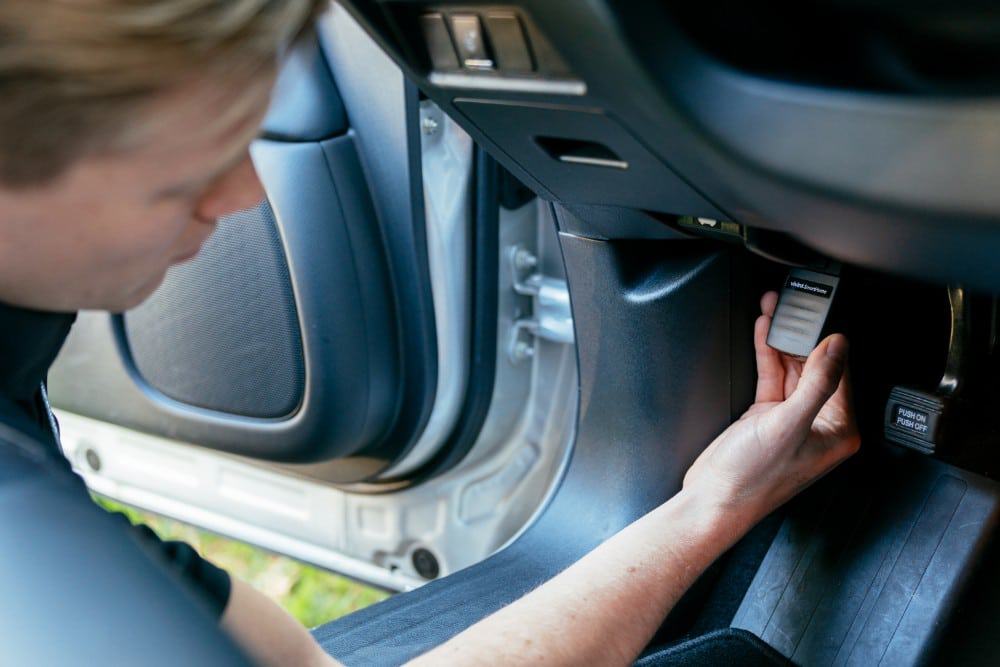 Any business owner operating a fleet of vehicles needs to ensure their fleet is functioning efficiently. Fleet managers are required to know which driver is operating in which vehicle and for how long.
Before asset tracking systems became widely used, managers had to create a log for drivers to sign and include
details such as the start and end date, vehicle number, duration of the completed journey, driver name and hours of service. Now, these details are logged electronically, making the process much faster and accurate.
An extremely useful feature of fleet management software is the Global Positioning System (GPS). These tracking devices, once installed on your fleet can show the fleet manager the precise location of a vehicle at all times as well as the route traveled. This eliminates unnecessary driving and the need for the driver to check-in with base. A GPS tracker can be extremely useful in case a vehicle gets stolen.
What are the Functions of Fleet Management Softwares?
There are 4 main functions of fleet management software which are listed below.
Vehicle Management
Vehicle management streamlines and manages events, tasks, and processes related to fleet vehicles such as registration, maintenance, insurance, cost analysis, licensing and tax, inventory, vehicle disposal, and restrictions.
Driver Management
Driver management is necessary for all fleets, it includes the recording of driver penalty points, infringements, driver scheduling, managing licenses, and driver performance.
Incident Management
Incident management covers fines for traffic violations as well as apportioning costs to drivers. It aims to identify and analyze hazards and accidents in order to prevent future recurrence.
Tracking
Tracking manages route planning, work time, logbooks, telematics, driver schedule, vehicle location, alerts, and notifications.
What are the Features of Fleet Management Softwares?
Businesses that operate large fleets depend on vehicles to deliver products to customers. A fleet management software is a must as it can mitigate risk, enhance productivity, control costs and update compliance regulations.
All activities of the fleet operations can be overseen by fleet management software, from vehicle conditions and driver safety to corporate profitability and customer satisfaction. The core features of a fleet management software are listed below.
Telematics
Fleet management software involves telematics to provide real-time data on vehicle location, miles traveled, accident and incident reporting, mileage tracking, etc.
Cargo Optimization
This software can improve your fleet efficiency by managing cargo, warehouse facilities, workforce and equipment for better utilization of resources.
Dispatch, Scheduling, and Routing
Fleet management software can automate tasks for dispatching, improve scheduling (duration of arrival and departure) and locate the most efficient routes based on driver data, weather conditions, and traffic data.
Vehicle Information
Fleet management software stores all fleet vehicle data on a centralized repository. This data includes vehicle specifications, performance, maintenance and repair history, miles logged, routes are taken, etc.
Fuel Management
Fuel management is another great feature of management software, it can monitor miles per gallon, fuel costs, etc. Fuel management allows the fleet manager to identify vehicles with poor fuel consumption based on historical data.
Inventory Management
Inventory management focuses on the tracking, recording, cycle counting, costing and reordering of inventory supplies automatically. Fleet management software can ensure that the availability of parts is always on hand which in turn, reduces vehicle downtime.
Driver Management
Driver management handles the log of all driver files, it records factors such as driver performance, certification, and licenses, productivity, performance and driver behavioral data.
Inspection Management
This software also comes with inspection management that maintains strict compliance with inspections such as health and safety, roadworthiness of vehicles, government regulations and driver background checks.
Fleet Maintenance
Fleet maintenance is largely concerned with automated reporting and decision making to effectively identify high-cost units, support unit replacement decisions and optimize preventive maintenance schedules.
What are Dispatch Software Solutions?
All fleet vehicle companies have adopted trucking dispatch software. This software can help to improve productivity and reduce operating costs. If you are purchasing a dispatch software for your fleet, price isn't the only factor to consider.
Start by creating a list of features you require such as performance management, operational functions, reporting, etc. Then check for dispatch software that offers these 'must-have' capabilities along with additional features such as survey creations, GPS timestamps, employee logging hours, etc. Fleet managers know how precious a driver's time is. Drivers should be out on the road but at the same time, they should feel engaged with the company.
In simple terms, dispatch software is a digital tool that enables dispatchers (fleet managers) to effectively handle their drivers and employees in the field.
What to Look for When Choosing the Right Dispatch Software?
Good dispatch softwares will offer complete visibility on employees from the onboarding process, dispatch and operational procedures, task scheduling, duration tracking, internal communication, etc. Some of their main benefits are listed below.
Ability to optimize routes and schedules.
Easy to handle drag and drop controls.
Complete more work orders and service on-time.
More visibility into your workforce in the field.
Narrow down workforce with skillset search.
Software modules can be easily added to dispatch software based on your business growth and compliance regulations such as IFTA reporting, load bidding, fleet maintenance, dispatch, and accounting. Good dispatch software can help your business grow through more insight, more control, and more optimization. Avail a free trial before choosing one that is best suited for your business.
Have any thoughts on this? Let us know down below in the comments or carry the discussion over to our Twitter or Facebook.
Editors' Recommendations: