A guide to creating the ultimate party playlist
Here's everything you need to create the ultimate party playlist at your next party.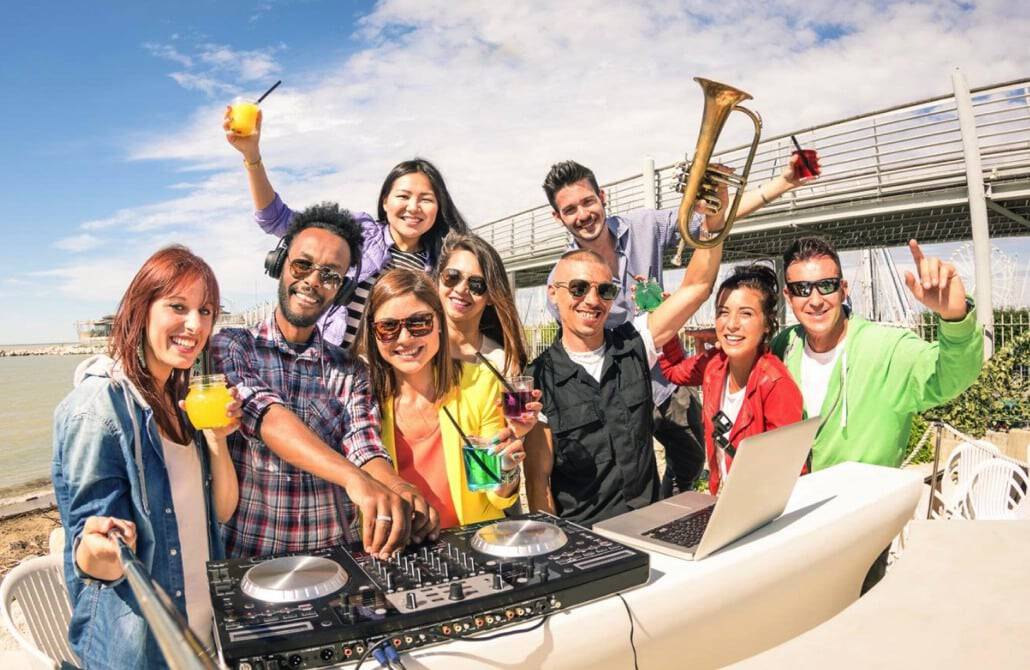 So you have a big party coming up? You've invited the guests, and you've sorted the food and drink. But, what about the music?! Having the right music sets the tone for your party, so you have to make sure your playlist is right.
Luckily for you, we're going to give you some top tips on creating the ultimate party playlist. Whatever service provider you use, such as Youtube or Spotify to play your music at your party, using these tips, you and your friends will love listening to music together!
The Party Playlist Basics
Before we move on to some specific tips, we need to get the basics right for your playlist.
Plan for your playlist to last for the duration of your party
Try to create a playlist that lasts for at least 3 hours. Depending on how long you will be partying this could be longer or shorter, but make sure the playlist's duration last long enough so it never repeats itself.
Make your party a no shuffle zone
No not the dance move – although you could ban the questionable dance move from your party if you wish – sticking either a playlist or your entire music library on shuffle. You need to have a flow to your music to have the perfect party atmosphere, so shuffling your music library will just not do. Also it may save you some awkwardness if an embarrassing track comes on that you thought you had deleted from your library.
Pump up the volume (or don't)
The volume and genre of music is important. This depends on the occasion and whether you want your guest to enjoy conversation with friends, or to just let loose on the dancefloor.
If you want everyone up dancing, use these tips to get your party going.
Pick the latest dancefloor fillers
Make sure you get some big hits in from the last few years, such as "One Dance" by Drake, "Closer ft. Halsey" by The Chainsmokers –  and "Rockabye ft. Sean Paul & Anne-Marie" by Clean Bandit. Well-known floor fillers like these are going to get people eager to get up on the dancefloor!
Picking favourites like these will keep everyone happy, but if you want a fun and easy way to create the best party playlist, give Find What You Like's listen together app a go to let all your guests be the DJ.
Build up
Start your playlist mellow and build up to the big tunes when your party really gets going, you don't want to overwhelm guests from the start. Remember to…
Think like a DJ
Keep the feel of your music consistent between songs, think of the mood and tempo, you want smooth transitions.
If you need a wider appeal:
If you have guest ranging from a wide age group or with different musical tastes you need to mix it up a bit, here are a few tips.
Add a few classics
Like we've said make sure you have all the latest hits, but don't forget to mix them with a few classics and some of your guests' old favourites to keep everyone happy.
Bring out the covers
Keep both the older and younger generations happy by throwing in a few covers of some popular songs. Old and new.
If creating a party playlist sounds daunting, or you're looking for an easier, more party-friendly way of creating a playlist or listening to music together…
Use the Listen Together App to create the ultimate party playlist! No need to guess what tracks your friends will like, you can all pick, taking the stress away from what track everyone wants on next. Leaving you and your friends to get your party on!