Guy transforms his drone into a Star Wars X-Wing Starfighter
Drone and Star Wars enthusiast, known on the Internet as Oliver C., is back at it again, this time with an X-Wing Starfighter.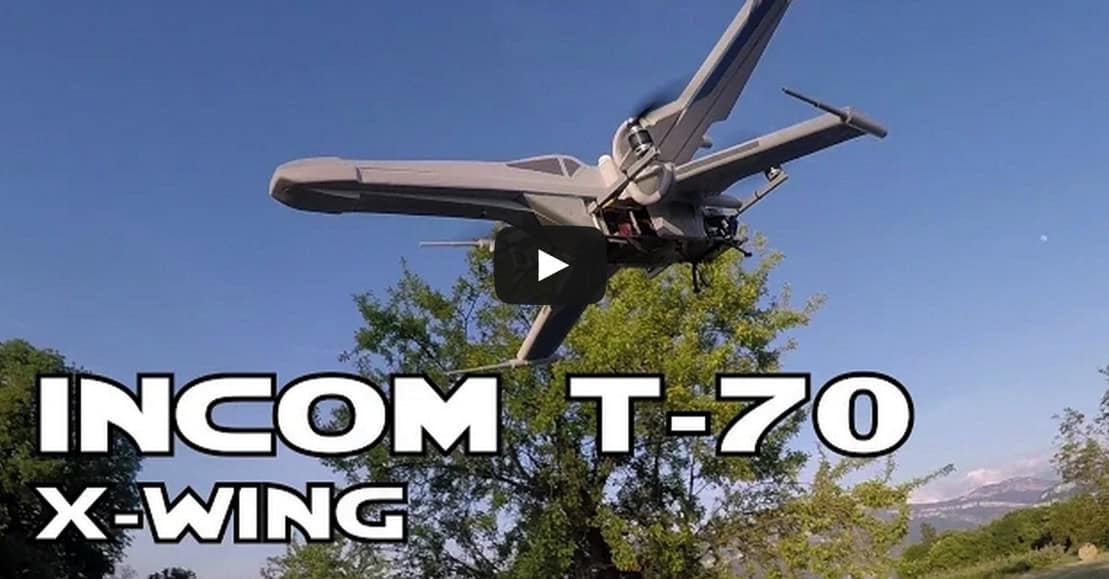 Oliver C. the guy known for modding his custom quadcopters into full-fledged Star Wars aircraft has a new toy to show off to the world. This time it's an X-Wing Starfighter.
Some of Oliver C's past creations include a Millennium Falcon, TIE Inceptor and an Imperial Star Destroyer, all of which are custom-built using lightweight styrofoam and metal. For more information on the parts required to build one of your own, check out the YouTube description here.
We'll just keep on patiently waiting for the Death Star. Your move, Oliver.
Follow us on Flipboard, Google News, or Apple News