Roadie 2 is a painless and simple gadget that tunes your guitar
Hate tuning your guitar? Roadie 2 will do it for you.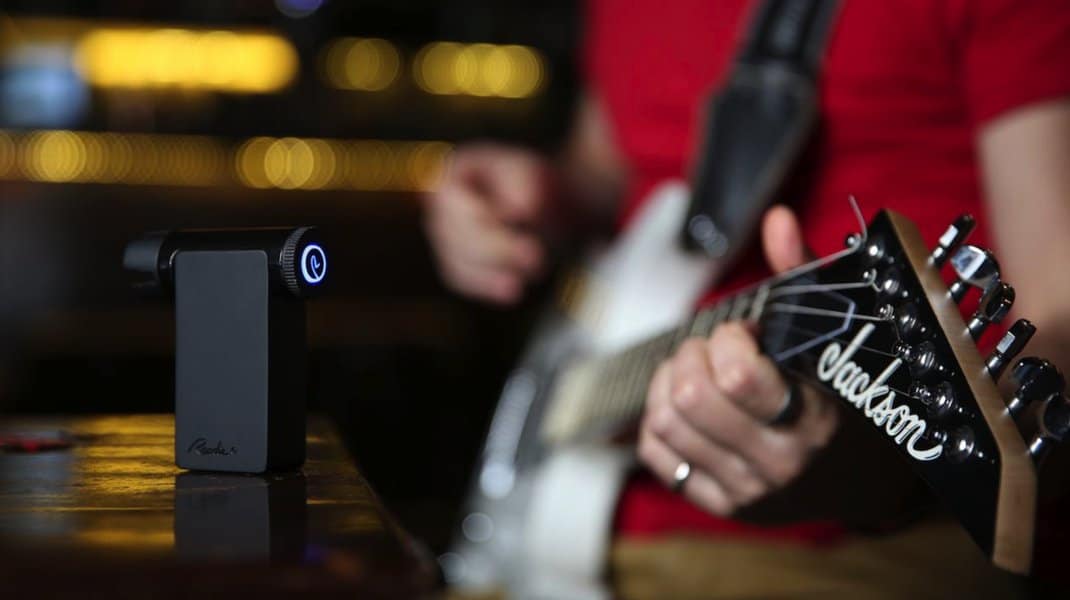 I tried to learn guitar at one point in my life. It didn't work out very well and one of the main reasons for that was the complete inability to tune my guitar. I didn't even know really how it should sound, much less how to actually twist those little tuning knobs, so ultimately that guitar ended up sitting in the corner of my bedroom until I finally sold it.
Would this device have kept me playing? The world may never know.
The Roadie 2 is here to alleviate tuning problems and time spent twisting tuning strings. Perfect for anyone that plays guitar (or any string instrument for that matter) the Roadie 2 tunes your guitar for you and does it in seconds. It's ridiculously easy to use, simply choose what instrument you're tuning, place the device on the tuning head, and strum. That's it. The device will twist and turn the peg, finding the perfect tuning quickly. With built-in vibration detection, you can tune anywhere, whether it's on the subway or on-stage, the external noises will not mess with the Roadie 2's tuning.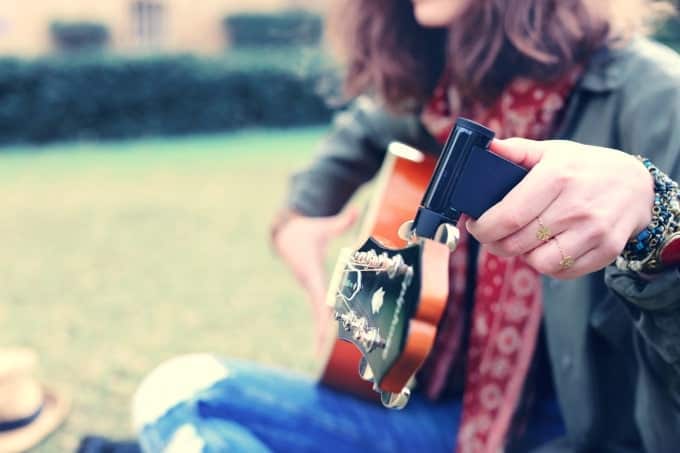 So, yeah, the Roadie 2 is dope, but there is also an optional mobile app that helps take the gadget to the next level. It lets you create custom tunings, custom instruments, and some other advanced features. This lets more advanced musicians test out some of those wild alternate tunings, without having to take a lot of time setting it up.
The Roadie 2 is currently being funded on Kickstarter (although you can still purchase their original Roadie via Amazon) and blowing their initial goals out of the water. Hassane Slaibi co-founder of the product says, "We are thrilled but not surprised at the reaction to the next generation of this amazing device. It is a game changer for guitar and bass players and with this version, Roadie 2, we know that the product is a viable and important step forward."
If you're a professional musician, and amateur, or just that annoying dude at the party that brings the acoustic guitar, the Roadie 2 looks like it should have a place in your guitar bag.
► Roadie 2
Follow us on Flipboard, Google News, or Apple News