How advanced technology changes the business world
In the world of business today, one thing is for sure–you can hardly make it without embracing technology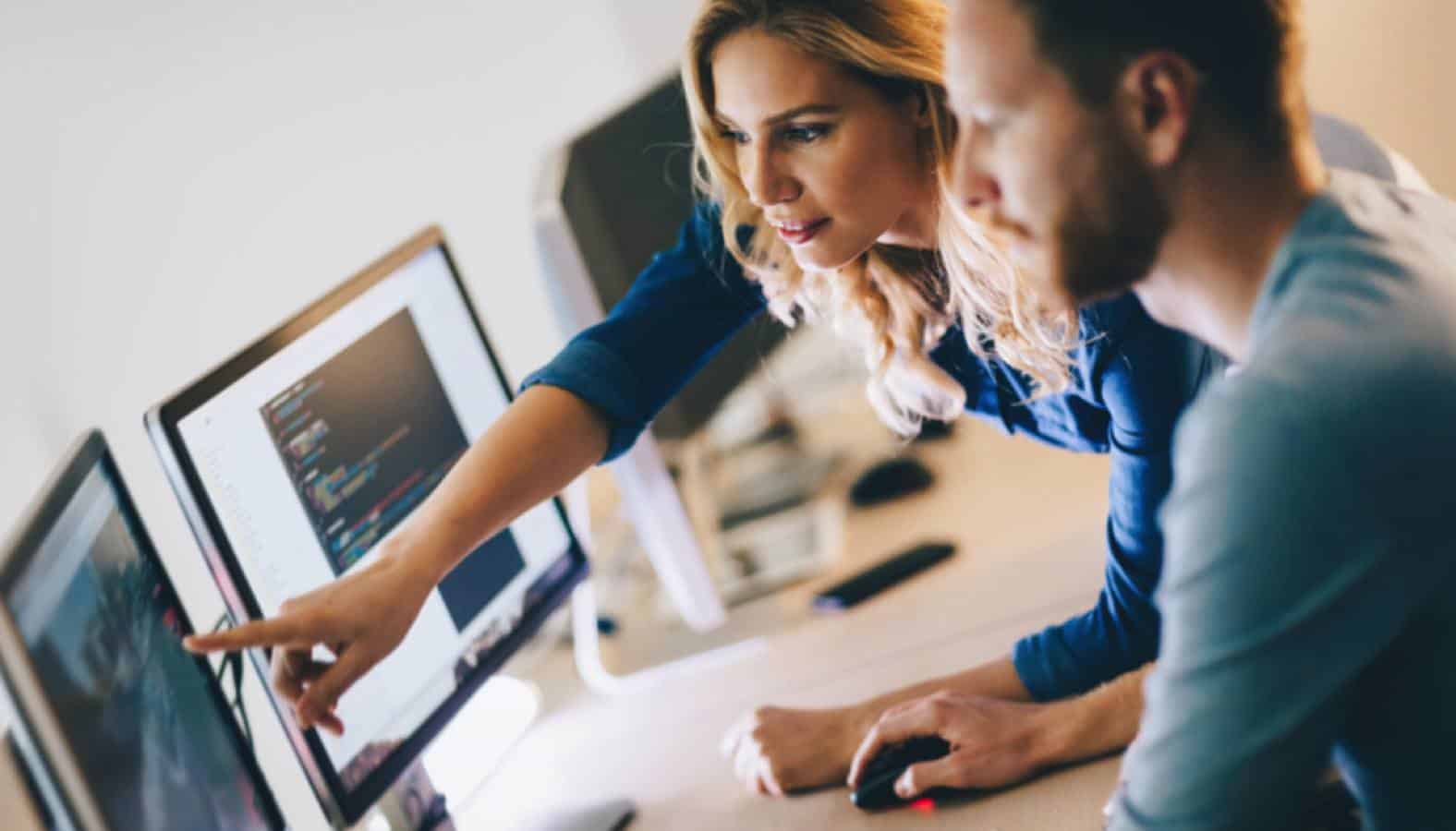 Over the past few years, advancements in technology have transformed the business world in more than just a few ways. The rate at which technology is evolving and being embraced in the world of business is quite impressive for entrepreneurs, and considering the many benefits that technology has brought to us, you don't want to be left behind.
If you are a business person, higher chances are that you've benefited from the advancement of technology no matter the size of the business. And if you've been around as an entrepreneur for a considerable amount of time, you've probably witnessed what technology can do for you.
Tech advancements have completely transformed the business world from the point of inception to marketing, manufacturing, communication, hiring, just to name a few areas. Why wouldn't entrepreneurs be proud of having their businesses in such an era where technology has made it easier for them?
Here are some pointers describing how advanced technology changes the business world.
1. Improved communication
Communication is vital for any relationship to last, as trust is a very important aspect that is built through constant communication. Consumers require constant communication from a business and technology has provided this platform. Businesses also require feedback from their consumers to know what they need to improve to satisfy their customers better.
And if you guessed it right, websites, social media, mobile apps, emails, texts, and phone calls, all make interactions between customers and businesses seamless at whatever time of the day. As a result, even the delivery of products and services becomes very smooth and efficient.
Businesses need to have regular meetings to check on the progress of the company and make deals that will improve operations, delivery, and ultimately, return on investment. In the past, traveling for business was inevitable, whether it's within the country or outside. Time was consumed greatly, a lot of money was used, and productivity could suffer in some cases.
Thanks to advanced technology, video conferencing systems are now available, which allow you to hold a meeting with your employees or even shareholders from the comfort of your office or even away from the office so you can exchange ideas and touch base on critical issues regardless of your location on the globe.
2. Marketing and improving customer base
One of the important things that keep businesses running is the hope of getting more clients for the provided services and products. Marketing is an important department in any business, whose main goal is to reach out to potential clients and retain existing ones. In the past, marketing avenues were limited, and most of the ones that existed were slower.
Businesses still existed and thrived, but not as much as they should. With the coming of technology, and advancements taking place with every tick of the clock, marketing avenues have increased. As a matter of fact, digital marketing is taking over and dominating the world of marketing across industries.
Technology offers the opportunity to promote your course, brand, products, and services to a greater audience at a go, which improves the chance of businesses growing and reaching their goals. Experts at GetWeave.com say that for professionals in a field such as the medical field, technology can come in handy when it comes to scheduling patient appointments as well as keeping close communication with them.
This ensures that your clients are getting the best service while improving the success rate of your practice. This is not to forget that some businesses not only have clients locally, but also nationally, and sometimes even internationally. Any time a business introduces a new item to the market, advanced technology helps in spreading the word. Be it on television, radio, social media platforms, on websites or the frequently used mobile apps, ads can help businesses to stay ahead of their competition.
Most importantly, online marketing is one strategy that has been recognized to bear good results for businesses globally, especially businesses that maximize their input towards it.
3. Connectivity and networking
Technology has made the world appear smaller, allowing people from various countries to interact with one another. Employees and employers are connecting well with each other. This improved connectivity and enhances collaboration, which allows instant response between colleagues in the workplace, employees and their employers, as well as businesses with their existing clients and prospects.
Problem-solving becomes easier and much more efficient. It is also worth noting that most businesses adopt new methods to make sure that they are keeping up with the current trends, and this is easily made possible by adopting advanced technology.
Additionally, connectivity has allowed businesses to easily get in touch with specialized people and professionals who can add value to their organization.
The other good thing about technology and its subsequent advancements is that it improves networking. For instance, business workshops, seminars, and conferences in various industries are held every year, making it easy to bring great minds together. These are good platforms to exchange ideas and challenge one another. Young entrepreneurs learn a few tips from those who have been in business for some time on how to make it in the business world.
If you guessed right, planning and organizing for these events are easily done with the help of technology and entrepreneurs from different locations know about them via various platforms, including the internet, social media, and mainstream media.
4. Information security
The other way advanced technology changes the business world is that it enhances information security. Sensitive and confidential business and client information cannot be left in the hands of just about anyone. You do not want to risk your company's reputation or lose a client's trust over leaked information. When such information falls into the wrong hands, it could be misused in ways that could bring your business to its knees.
Thanks to advancements in information protection and privacy software applications, businesses can now store their critical company and client information on security tight cloud servers, only allowing access to authorized persons within the organization.
5. Payment receiving and processing
For a business to run efficiently, cash flow is one of the biggest necessities. When a client is attended to and does not make payments in good timing, the business can be negatively affected, especially for transactions, projects, or orders that carry a large sum of money. In most businesses, instant payment is the most ideal, even though there are certain exceptions, but all in all, payments should be made within the shortest time possible from the date the goods were purchased or services were rendered.
Today, we have several digital payment alternatives such as PayPal, Neteller, Payoneer, POS machines, and even mobile wallets. As a matter of fact, some online stores are starting to accept cryptocurrency, which happens to be more secure than most other forms of payment. When businesses adopt digital payment options, they add convenience and freedom to their clients. They can make payments from the comfort of their offices, or even on the go as proceed with their day-to-day activities. Online banking, credit cards, and debit cards are some other common payment options that have transformed businesses in this age and day.
6. Ease of hiring
Any business requires skilled people that will contribute to the growth of the organization. In this age and day, jobs are advertised online, people get to see them and send their applications. Upon receipt (online), the hiring team in the business goes through the applications and chooses among them, those that are most qualified and up to the task. In a nutshell, advanced tech has made it easier for HR departments in organizations as well.
In the world of business today, one thing is for sure–you can hardly make it without embracing technology and staying updated with all the advancements that are significant to your particular industry. Whether you're running an online retail shop or you're simply promoting your products/services through social media, you just have to come to terms with this fact. With the above few pointers in mind, however, you have a significant amount of knowledge about how the business world depends on advancements in technology, and how important it is for you to stay up-to-date.
Have any thoughts on this? Let us know down below in the comments or carry the discussion over to our Twitter or Facebook.
Editors' Recommendations:
How to manage the security threat of cyber attacks to Your business