How smart manufacturing is transforming electric vehicle production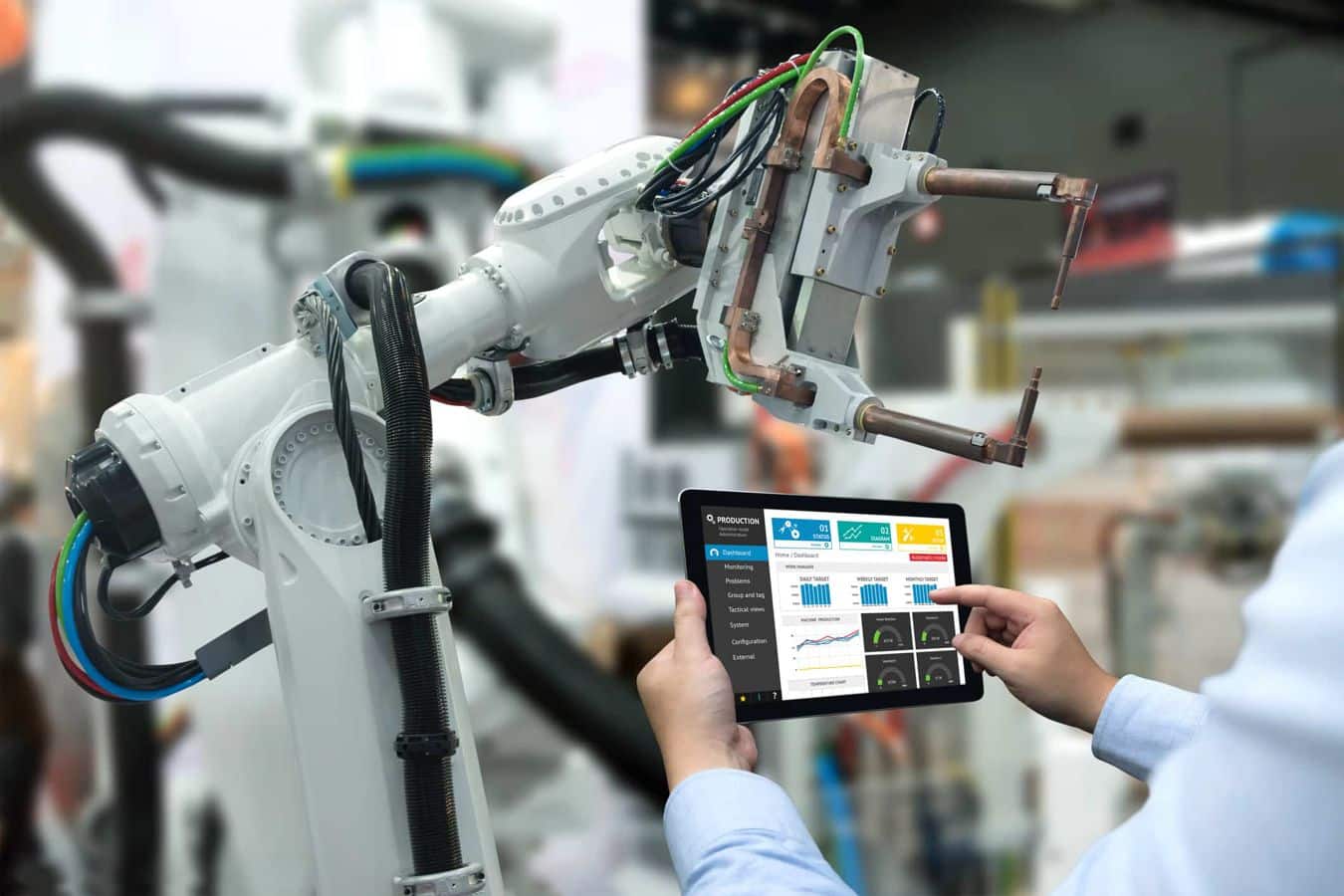 There's no doubt that the future of cars is electric. With an increasing rise in demand for electric vehicles, sales of EVs grew from 25% to 50% in America and China retrospectively over the last two years alone. This surge in demand is a great step forward for our planet, emissions, and the ever-looming threat of depleting oil reserves; however, it's proving to be difficult for manufacturers.
The sudden boom has car manufacturers struggling to keep up with the demand. To help ease the strain and bring the products to market in a timely way, electric vehicle manufacturers are relying on smart manufacturing techniques. Here are some of the ways they are making this happen:
Embracing Industry 4.0
Like many other manufacturers, industry4.0 plays a critical role in making operations more efficient. By embracing digital automation, the Internet of Things and data analytics within manufacturing technologies, the idea of a "smart factory" is born. Many companies find this daunting and hold back, and this idea is mainly because there is the belief that embracing industry 4.0 involves a massive overhaul of the existing process, as well as massive expenses with new machinery and training. In reality, embracing this new type of technology is seamless and just requires a host of small changes that can be made to existing systems.
Industry 4.0 involves using data and machines to streamline processes and reduce the risk of downtime. Embracing industry 4.0 might seem daunting, but it can be as simple as investing in a few technologies that work hand in hand with your existing systems. Indeed, some technologies like programmable logic controllers can form the bedrock of an industry 4.0 adoption strategy. This is the best way to transform the factory floor into a process that works learner, smarter, and happier by reducing downtime, change-over times, and wastage.
Scalable Technologies and Software
Having networks and technologies that are scalable is also important as it allows for easier expansion down the road. One of the ways manufacturers of electric vehicles are achieving this is by relying on infrastructure as a service solution. Shifting traditional IT management from locally-based to the cloud has changed the game for manufacturers. The cloud refers to a network of servers used for data storage, management, and processing. These networks are accessible via the Internet and can be hosted in-house for use by the company or by third parties. This flexibility allows organizations to outsource basically all aspects of their IT setup, where software vendors can take care of all hosting, maintenance and updating of tasks.
For companies with outdated IT tech, making the switch to cloud-based systems is helping them roll out faster developments and have the ability to keep up with it all. These systems are easier to customize and scale, and they offer the potential to increase adoption rates across resellers. 73% of manufacturing companies find it important that cloud-based supply chain solutions are able to scale and establish collaboration in order to reduce risk and increase agility.
Independent Cart Technology
Independent cart technology is a new technology helping electric car manufacturers by allowing them to move parts around the plant faster. Current systems might see friction occur between moving parts in an assembly line, where damages and scratches can occur to the product. This increases the number of rejects and reduces productivity, not to mention increasing wastage. Independent cart technology is much more efficient, productive and accurate. Instead of a system that works as a whole, the independent cart can handle short runs on the same line. With its programmable and reprogrammable system, different outputs are available.
An industrial automation technician can change the desired outcome at the touch of a button, instead of the more labor-intensive changing of screws, parts, and heavy machinery. Short runs become more cost-effective, flexible, and possible with this technology. With modular, flexible, linear, curvilinear, controllable, fast and efficient possibilities, independent cart technology is the best motion solution moving forward.
Electric vehicle manufacturers are rising to the challenges in front, and are embracing new technology in our next wave of industrial reform. The trend is no doubt set to continue as EV sales grow in the biggest boost we've seen yet. The next decade will bring about some major changes, so companies that are best able to adapt and grow with these approaches are the ones that will thrive. With an innovative mindset coupled with emerging technologies, these electric car manufacturers are preparing for a revolution in the world of automobiles.
Have any thoughts on this? Let us know down in the comments.
Editors' Recommendations: