How to improve customer service with AI and chatbots
In this competitive world, with everyone vying for customers, chatbots and AI will be the force behind successful customer satisfaction.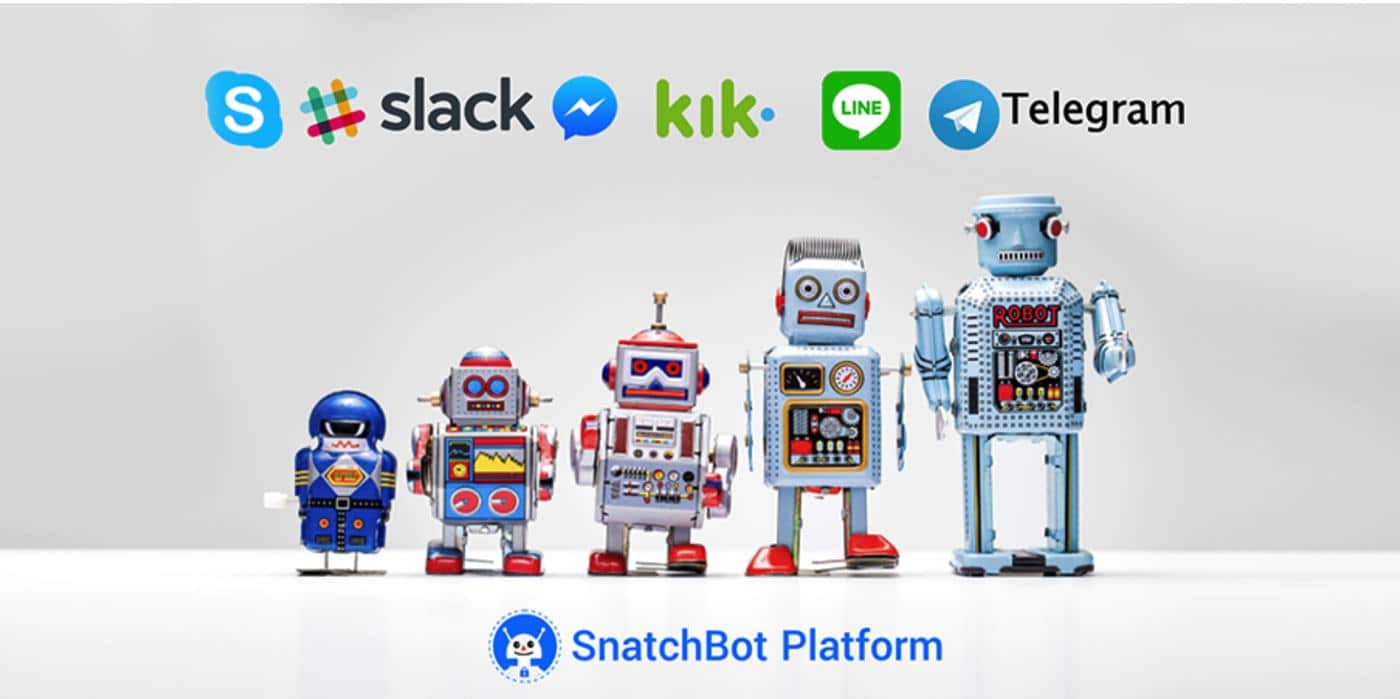 Live chats, through chatbots, have become one of the best tools that any enterprise can include onto their websites, apps, social media, etc, helping them to improve their customer service.
Avoiding bad customer service has become one of the most important tools for customer retention and providing excellent customer experience has never been as easy to achieve.
The value of live chat
A live chat function on websites allows the consumer to get an instant response to a query without having to try to contact a specific store for help with purchasing an item or for any other information. According to studies, 53% of consumers – with millennials it's much higher- prefer to chat online to calling a company for customer support.
Surprisingly, the proportion of businesses relying on live chats is still relatively low when compared with the statistics presented by ICMI – 73% customer satisfaction when compared to other customer service channels.
Offering speed and convenience
Previously, certain services required a great deal of effort on the part of the consumer. Some of the best examples include hailing a taxi, booking accommodation or seeing a movie. Companies like Uber, Airbnb, and Netflix offer value and convenience and eliminate the need for time-consuming interactions on the part of the consumer. These and similar services offer the perfect alternative for the consumer who seeks convenience, fast response and usually prefers to avoid interaction over the phone.
Live chat options
Companies that choose to offer online chat customer services have the option of using human-operated, hybrid and chatbots.
Human operated options can be useful for complex questions and responses, but they have a disadvantage for both the consumer and business because the service can often not be provided over after hours or over holidays. The consumer, who may be impatient and frustrated, often turns to the competition.
The hybrid option relies on a combination of humans and chatbots. Chatbots assist with routine questions, while more complex ones are tackled by humans. Generally, this solution is well accepted by the consumer who may not always be 100% satisfied with a chatbot's response to some query.
Chatbots are fully automated and can usually respond to 80% (according to IBM) of routine customer inquiries. Chatbots have an advantage over other live chats because they can be available 24/7 and their limitations can be minimized because they can be trained and errors are easy to identify and correct. They are less likely to make mistakes or give wrong information and give consumers a reliable and consistent experience.
Chatbot building has never been easier
Now with the new version 2 of SnatchBot, Even the smallest business can now build and deploy a chatbot with SnatchBot's easy-to-use tools. There is no need for coding knowledge and the platform offers free templates. One chatbot can be deployed over many channels and they have a data report which allows the builder to add more responses. Once deployed the business can offer 24/7 customer support and increased customer satisfaction, leading to customer retention. It has also been estimated that businesses cut their costs by 30%.
In this competitive world, with everyone vying for customers, chatbots and AI will be the force behind successful customer satisfaction.
Suggested reading: Avi Benezra on Besttechie. 
Follow us on Flipboard, Google News, or Apple News