Instagram adds in-app shopping to complete the circle of life
Closing the gap between advertising and retail.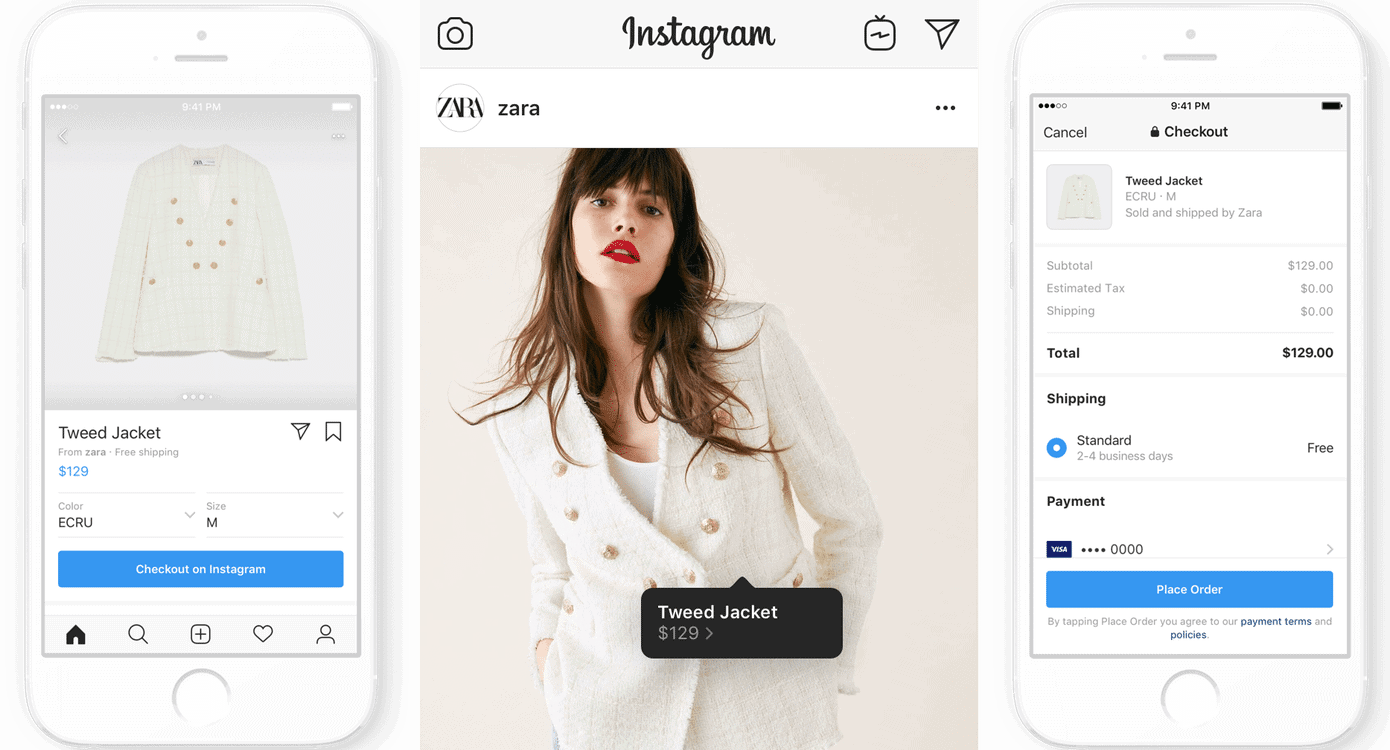 I would say "Instagram will never be the same," just like other outlets, but that's only hyperbole. Instagram has long been a favorite with brands to advertise on, with links to buy the hawked wares, fueling a large part of the Influencer culture. Now, Instagram is taking that process one step further, with in-app shopping for over 20 beauty and fashion brands.
Partnering up with big names such as Adidas, Warby Parker, Nike, Kylie Cosmetics, Ouai Hair, and Huda Beauty, Checkout on Instagram will let you buy products straight from the post. Tapping on a shopping post to view the product will also show a "Checkout on Instagram" button on the product page. Tapping on that will put you into a checkout process, allowing sizing and color choices, just as you would on any online storefront. Then, the process goes to payment and shipping details, which will be saved for future use.
You'll also be able to check shipping and delivery details straight from the app, turning Instagram into a one-stop-shop for browsing and buying. Facebook Messenger has long had the ability to give shoppers their delivery details, so perhaps this heralds the start of Facebook's push for all of its chat products to use a common core.
What does this mean for Instagram, and, in turn, Facebook?
This also means another revenue stream for Instagram and its parent company, Facebook. Now, in addition to advertising bucks, brands using the shopping features will pay a "small fee," which Instagram says will fund the tech that makes checkout possible. According to Instagram's own metrics, 130 million users tap to reveal product tags in shopping posts every month, so if the platform can convert even a small percentage of those to actual sales it will bring in the cash quickly.
This feels like a natural evolution to me, with Instagram adding a natural way to buy products. Prior to this it, you could only swipe up on an Instagram Story to be brought to a brand's website to purchase goods, which was kinda clunky.
What do you think? Happy to see this feature come to Instagram? Let us know down below in the comments or carry the discussion over to our Twitter or Facebook.
Editors' Recommendations:
Follow us on Flipboard, Google News, or Apple News