Google Stadia will bring game streaming to the masses (hopefully)
The potential is there, but how well will it work?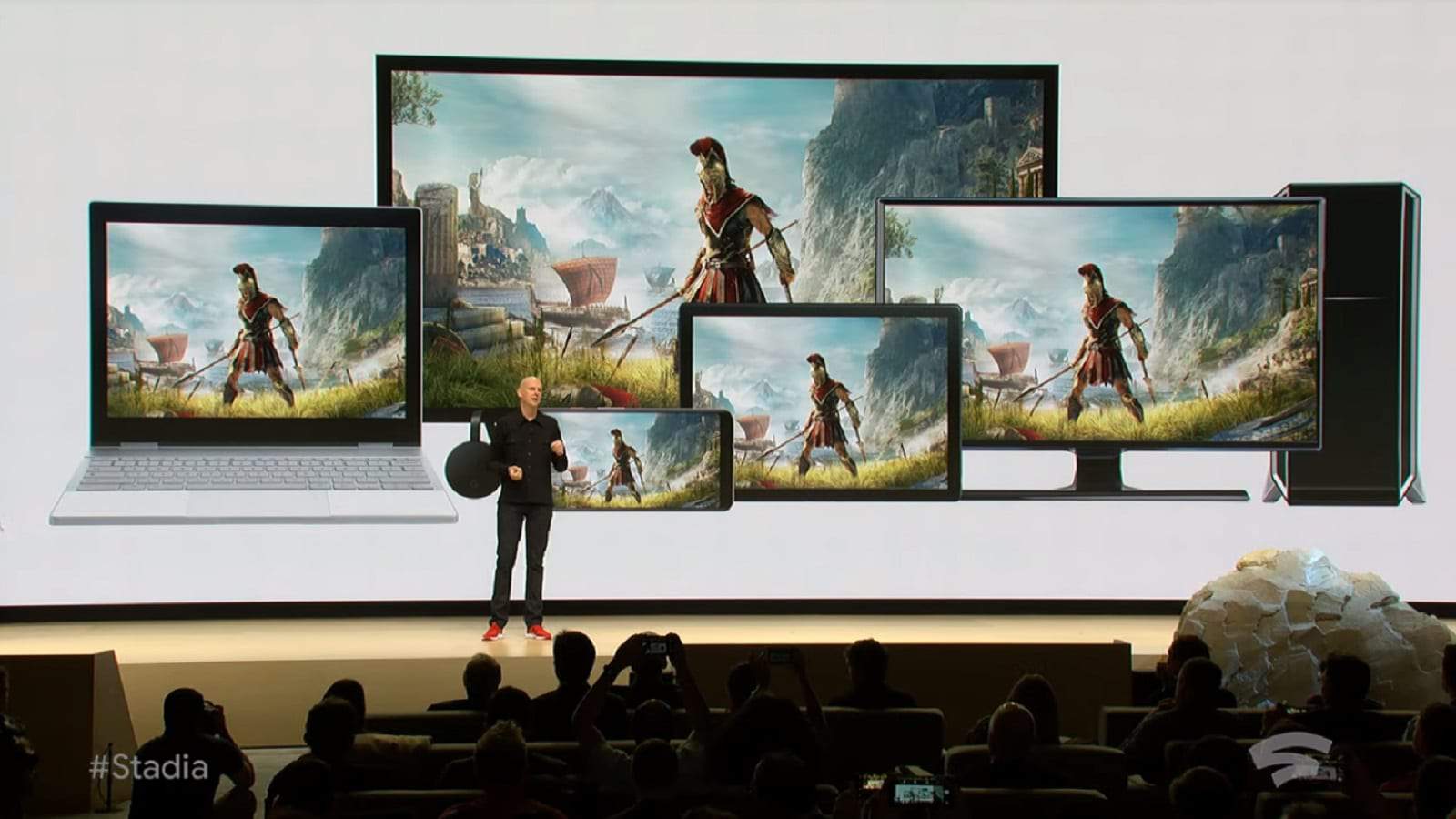 We've known that Google has been working on some things in the gaming world for a while now, but the 2019 Game Developers Conference finally unveiled much of what Google plans to do in the gaming space.
First, there was game streaming through the Chrome browser as well as some patents regarding a Google controller, but at GDC, the top was completely blown off with details about the service. Now, we know a name for the project, Stadia, and more about Google's vision for gaming.
What does Google plan to do about gaming?
As expected, much of the announcement was about how game streaming gives gamers the ability to play games anywhere a stable internet connection is available. Because Google's servers handle all the heavy lifting, basically any device that can receive the picture and connect to a controller (or touchscreen) could play even the beefiest games.
The announcement at GDC solidifies that, as Google CEO Sundar Pichai talked about its servers and cloud abilities to play games anywhere.
He goes on to say that Google wants to build a games platform for everyone. This means that game streaming is the way to go. Consoles and gaming PCs and quickly get expensive and is not something everyone has the means to own. It was also stated that Google wants to bring together players and developers, and creators and game watchers to offer a more immersive game experience.
Google gave an example of a Stadia link for a game popping up on a YouTube in an ad or during a video and being able to click that link and instantly start playing the game within 5 seconds.
Google Stadia could make gaming anywhere extremely easy
The most exciting part of the technology is how Google plans to take the experience from device to device seamlessly. For this, Google showed off someone playing on a laptop and then instantly loading in and continuing that same game instance on another device.
The Stadia controller that was hinted at was also announced and allows gamers to get into the game quick and easy. There's a share button that allows you to quickly share cool moments in games. There is also a Google Assistant button that is there for…assisting things. Google showed off that the Assistant could be used to ask questions when dealing with obstacles in games that you may need help with.
Stadia will be partnering with both Unreal and Unity to help bring the experiences to the game streaming platform. Google also notes that Stadia will be completely cross-play compatible and it will be interesting to see how that aspect works.
What do you think of Google's game plans? Interested in seeing more from the tech company? Let us know down below in the comments or carry the discussion over to our Twitter or Facebook.
Editors' Recommendations:
Follow us on Flipboard, Google News, or Apple News