Ion Sound Shine Review – A wireless light bulb speaker with app control
Looking to spruce up your home with a nifty little gadget? Check out the Sound Shine from Ion. It's a wireless speaker housed in a lightbulb.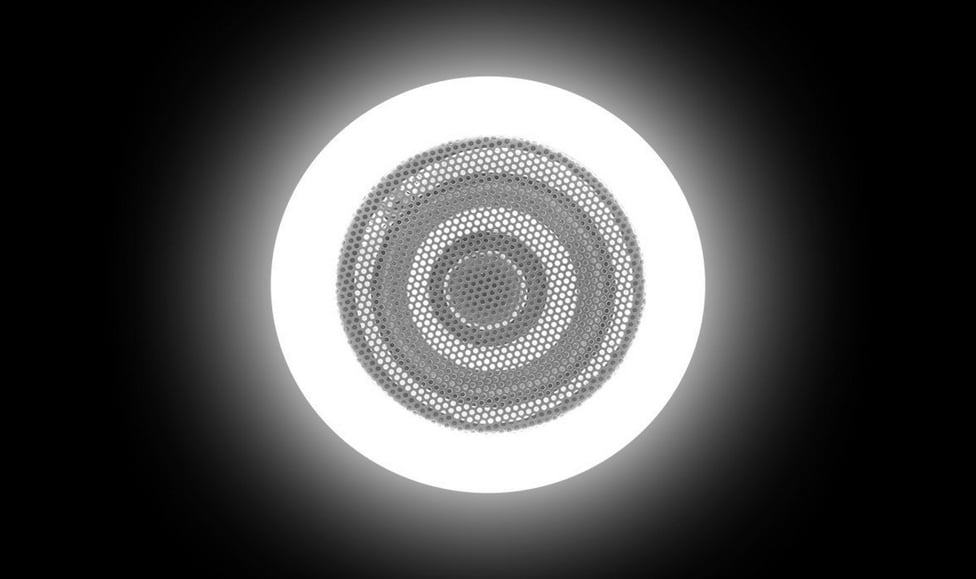 Just when you thought lightbulbs couldn't get any cooler, here comes Ion and their wireless lightbulb speaker. Yes, you heard that right: a lightbulb and a speaker all combined into one.
If the idea sounds like a novelty, it's not. There is a ton of these available. Check out this simple Amazon search. A lot, right?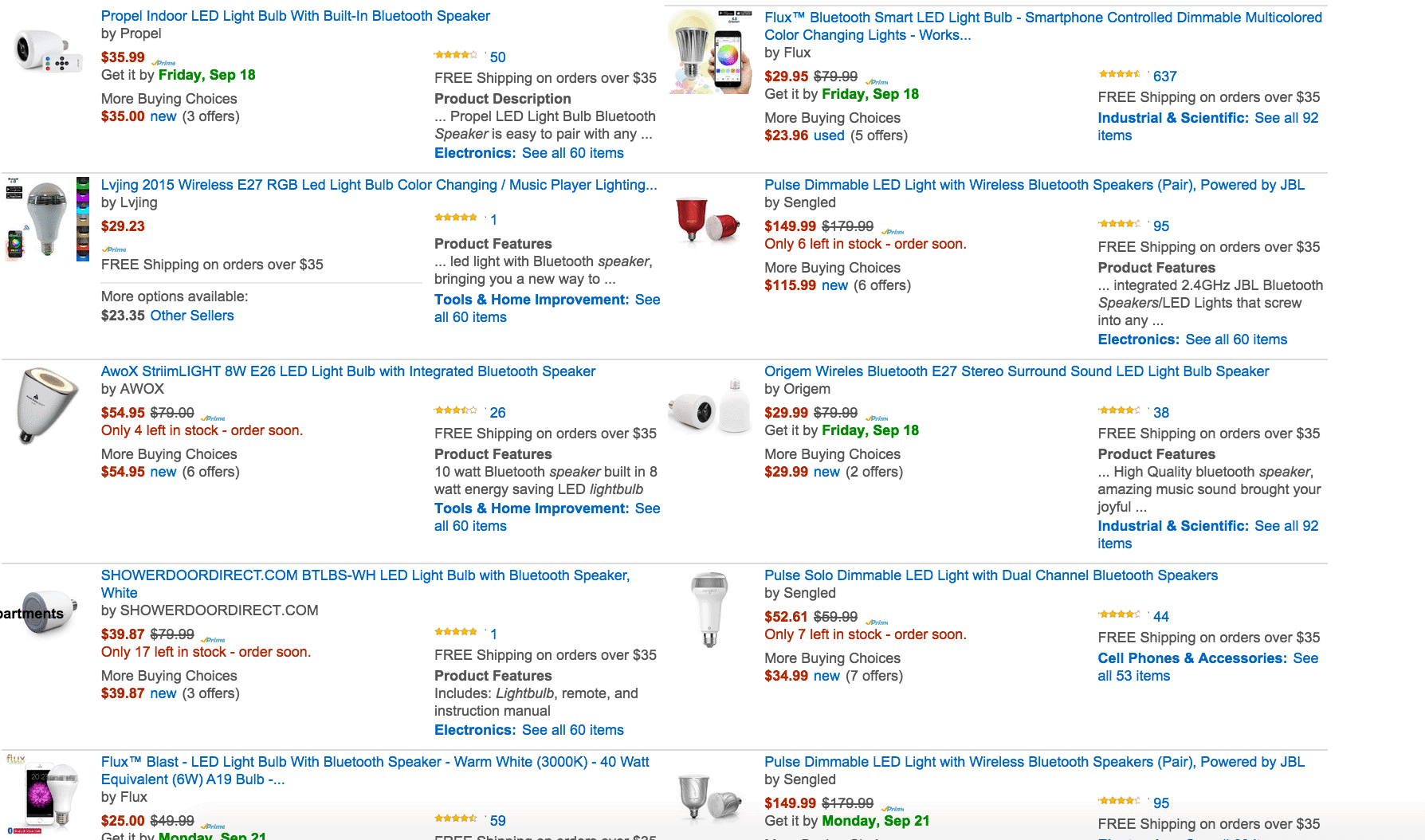 So what sets Ion apart from all the other guys? It's simple: Ion is a sound company and not some lightbulb manufacturer that decided it was a good idea to house a speaker around one of its products. Not only are they sound company, but a pretty good one too. I know this because I had a really positive experience with their Block Party Live speaker.
So when I was given the opportunity to review their Sound Shine lightbulb, let's just say I was more than happy to accommodate. So, with that being said, let's dive in and see what it's all about.
Before we dive in, let's take a look at some of the features Sound Shine has to offer: 
Streams music wirelessly from your Bluetooth-enabled smartphone, tablet, music player, and computer

Built-in speaker fills any room with rich, full-range sound

Provides soft, white illumination equivalent to a 60-Watt light bulb

Powers via and screws into standard light bulb sockets
Setup
Getting the Sound Shine up and ready is as easy as screwing in a light bulb, literally. There's no special attachments or complicated instructions. If you can replace a light bulb, then you can surely install the Sound Shine wireless speaker. All you have to do is find an available light socket. That's it!
If you have any experience setting up a bluetooth connection, then getting sound to play out of your lightbulb should be no problem. Essentially, set up is plug and play.
Sound
After getting the Sound Shine all set up and connected to my phone's bluetooth, I was surprised to hear how good the quality of the sound was. I mean, for a lightbulb, this thing has some bump. Now I'm not going to sit here and claim this to be the best speaker out there, because it's not. But keep in mind, we are talking about a lightbulb, and for what it does, it serves its purpose well.
Here's where it gets interesting though: If you more than one speaker, they can also be linked together wirelessly to provide full-range stereo sound, where one speaker plays the left channel and the other speaker plays the right channel. Get a couple of these in your living room and you got some pretty decent surround sound.
App Control
The Sound Shine app is available on iOS and Android, and as you would expect, it's just as easy to use it as it is to get the speaker set up. The app allows users the ability to dim and adjust the brightness of your light bulb. It adjusts the brightness from full-on (maximum brightness) to completely dark (no light). Again, all simple stuff.
Final Verdict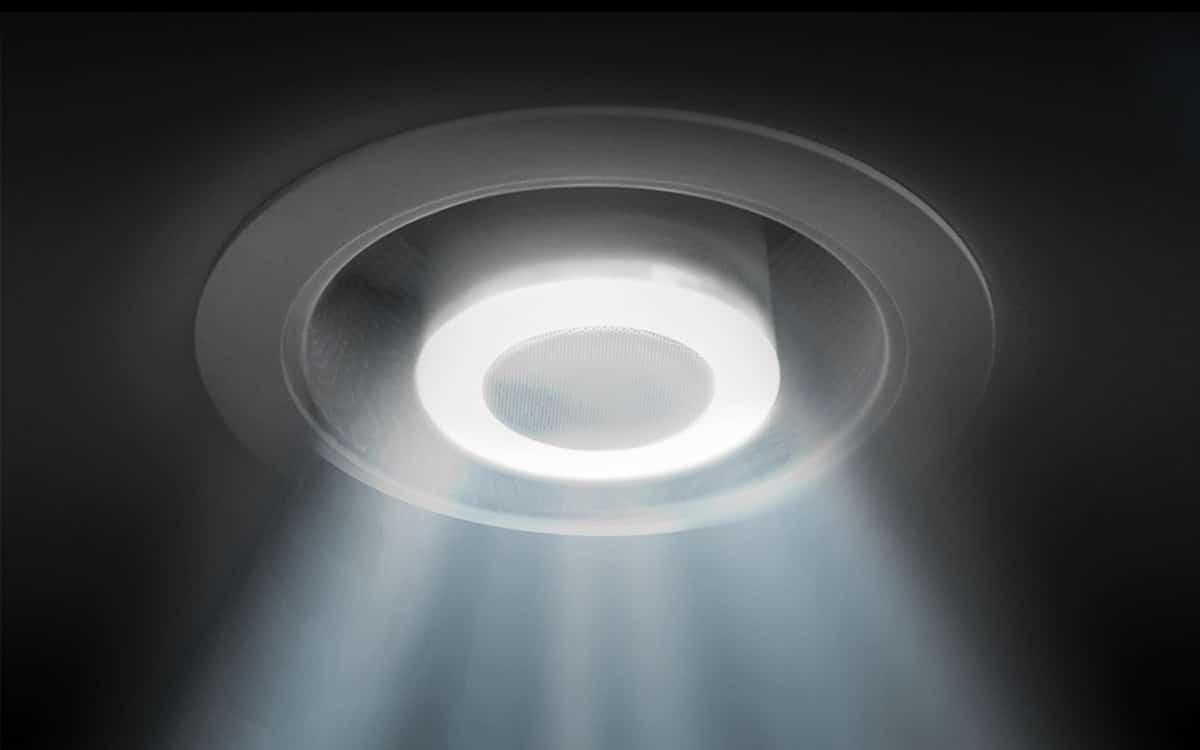 I really liked it. For something as simple as a lightbulb, Sound Shine really stands out as a unique product. Not only does it provide warm white light, it offers an amazing sound experience, especially if you have more than one connected.
Is it for everyone? Probably not, but it sure might come in handy for college students, office workers, or anyone who works from home.
Sound Shine starts at $69.99. You can get a pair for $109 on Amazon. For more information, click here. 
The Good
Amazing sound
Simple app functionality
Plug and play setup
The Bad
There's really nothing bad to say about these speakers
Follow us on Flipboard, Google News, or Apple News