Apple iOS 12 gives Face ID the ability to scan two different people
Good luck convincing your significant other that they don't need to be the second scan.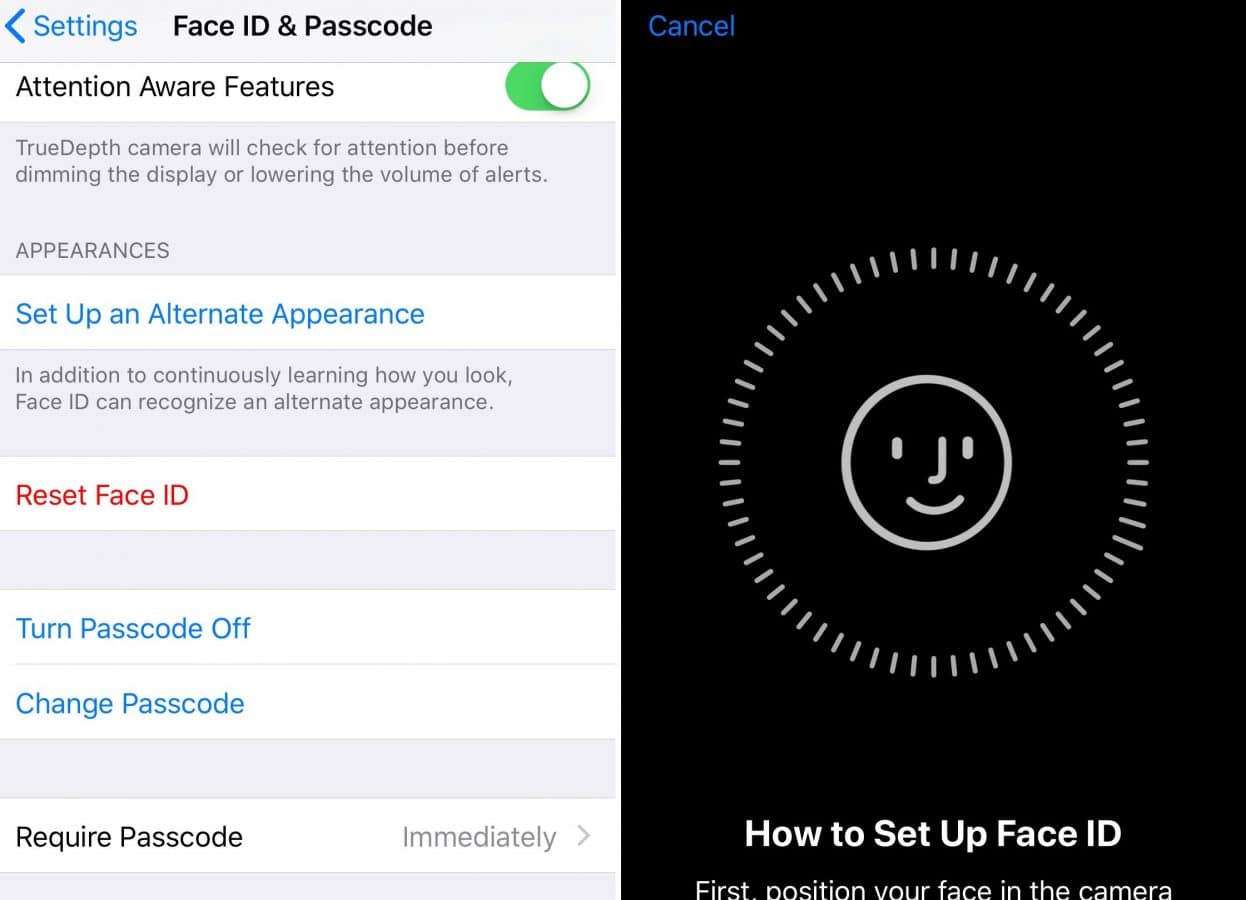 Opening an iPhone X with Face ID is a simple process. Unfortunately, it only works for one person. That's about to change, however, courtesy of iOS 12.
In the recently revealed iOS update, Apple has added multi-user Face ID support. As the feature explains, "In addition to continuously learning how you look, Face ID can recognize an alternate appearance."
As 9to5Mac first reported:
While the description is rather vague, we've tested and confirmed that this allows up to two users to register their face with Face ID on iPhone X. This feature is likely intended for a future iPad that may support Face ID, but it also seemingly works on the iPhone X, as well.
Why is this a big deal? Face ID is expected to launch on new iOS devices this fall, including a second-generation iPhone X, 6.5-inch "iPhone X Plus," an all-new 6.1-inch model which will serve as a successor to the iPhone 8. Rumors suggest new iPad Pro models could also feature the authentication tool.
For now, however, this tool is only in beta and there's no guarantee the feature will exist on the first public version of iOS 12 this fall.
On Monday, Apple unveiled iOS 12 at the company's annual Worldwide Developers Conference (WWDC) in San Jose, California. Also announced were updated versions of macOS, tvOS, and watchOS.
Most of the changes coming with iOS 12 are performance-related, although the company did announce a few new features. These include Memojis, an all-new Measure app, and updated versions of the News, Stocks, and Voice Memos apps. The iOS 12 update also added digital wellness tools that let you track how often you use your devices. There are also new parental controls.
First introduced on the iPhone X in 2017, Face ID allows a user to authenticate using their face. It replaces Touch ID.
What did you think of yesterday's keynote address? Let us know below. 
Follow us on Flipboard, Google News, or Apple News