Get Kanye-Fidence With This Self-Confidence Generator
Who loves Kanye more than Kanye? Kanye. Check out some of the craziest quotes from the outspoken Yeezus with this generator.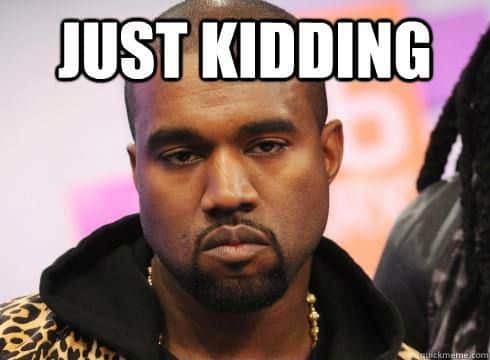 Who loves Kanye more than Kanye?
Kanye.
Sometimes his face makes me we want to hurl. When he opens up his mouth, it just makes me want to smother myself. For the people who are like me, you're probably going to hate Kanye more than ever.
For the ones who are Yeezus fans, well congratulations, you're on the way to hating your beloved god.
Thanks to the folks at USA Today, they created the Kanye self-confidence generator. It's completely useless, but it's good to revisit every once in a while when you need to hate on someone. Good to get the frustration out on something, and who better than Kanye West.
Check it out for yourself: Get Some Kanye-fidence
Follow us on Flipboard, Google News, or Apple News