This killer deal gets you 25% off the insanely popular MagicalButter Machine
Make your own weed butter with the insanely popular MagicalButter machine for only $130. VapeWorld is knocking off 25%!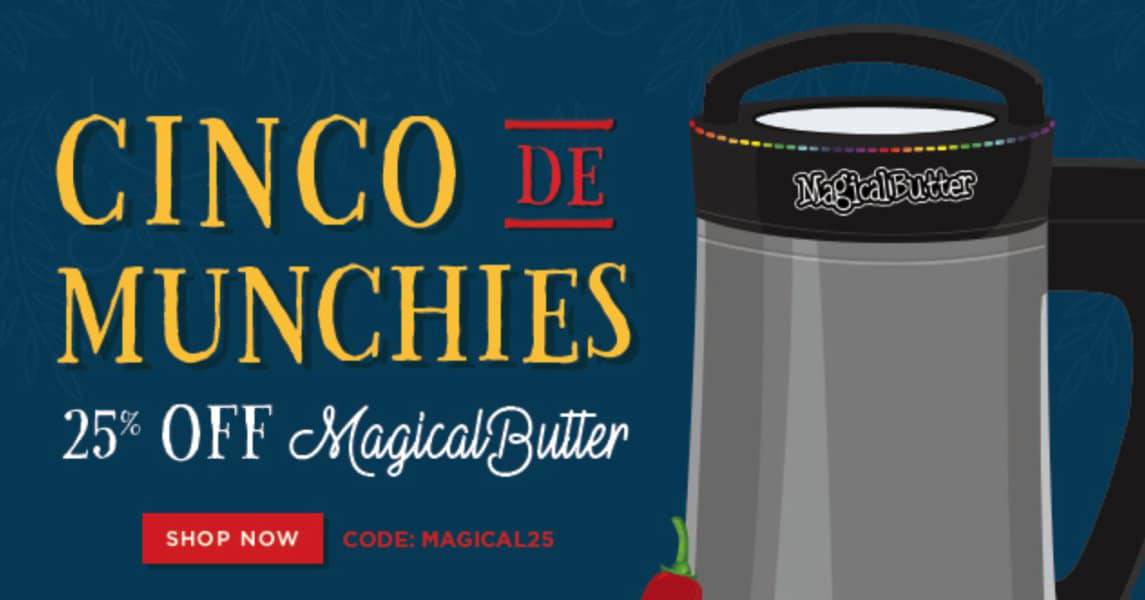 If you ever had the chance to make cannabutter or cannabis cooking oil, you'll know how much of a pain in the ass it can be to make. The process involves lots of standing around and not to mention a lot of time out of your day. On top of that, it's a pretty dirty job too.
Luckily we live in a day and age where machines do most of the work for us, and that's no different when it comes to making cannabutter. Meet the MagicalButter Machine. Normally, this sucker costs $175, but for a limited time only, VapeWorld is chopping off  25% off MagicalButter with code MAGICAL25. Valid now through 5/05/2017.
Here's our full review of the MagicalButter Machine here.
This video shows you how easy it is to use: 
This is by far the lowest price we've seen for the MagicalButter Machine and we highly recommend not missing out on this amazing opportunity. Seriously, this thing rules and we stand behind it. You can check out our review here:
► MagicalButter Machine, $130 w/ code MAGICAL25
Follow us on Flipboard, Google News, or Apple News