The latest FinTech innovations on the market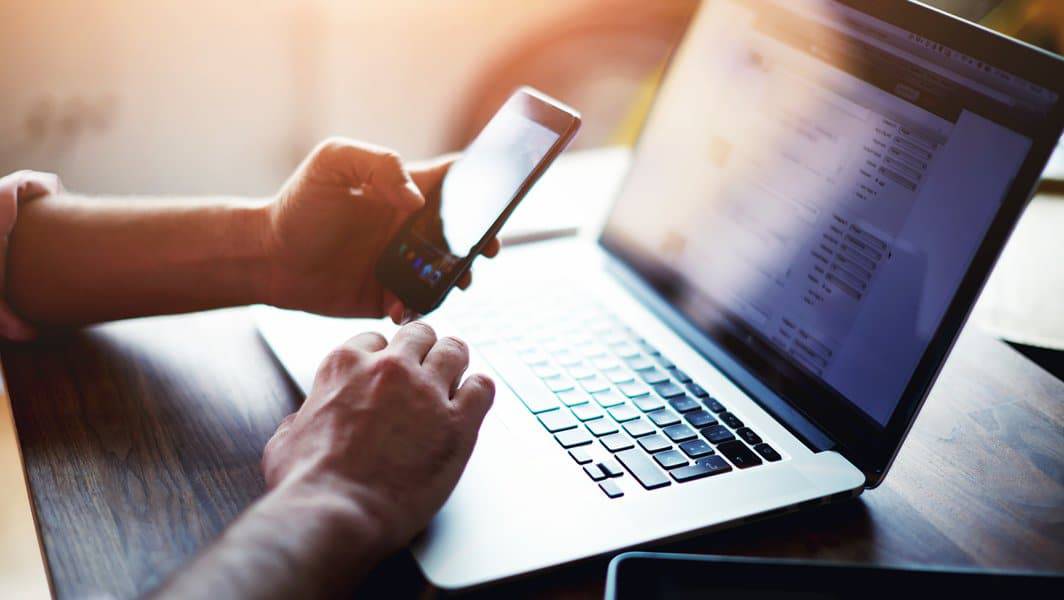 Fintech is a phrase used to define the emerging technology in the financial services sector. Originally, the term applied exclusively to the technology which was used in the back-end of financial institutions. In the 21st century, the term has broadened in meaning to include all technological innovations in the financial sector. So, whether it is a literary innovation or progress being made in the retail banking sector, it can be classed as a FinTech innovation. Many countries around the world are beginning to use FinTech, at the moment China and India are the leading countries in this adoption race with Japan and the US falling behind. These are the latest FinTech innovations currently available.
Data
One of the most exciting FinTech innovations is the new uses for data and ways to extract it. Recently it has become increasingly common for data to be widely accessible around the world and completely transparent. A key innovation is new credit-scoring methods using a range of data, such as the colleges international students with thin or no credit scores attended. Social-network data can also be used in a similar way to establish trust scores. Advanced analytics of data can help to transform the way businesses in the financial sector understand their customer needs and help them to predict the best business actions to take next.
Digital-Only Banks
There are a number of FinTech start-up businesses which aim to use the latest technology to change the way we bank. As regulations are relaxed, several start-up digital-only banks, also known as "challenger banks", have received a licence. Atom Bank is the best-known example of such a start-up, it received its licence in 2015 and began operating the following year. Atom Bank's target audience is young people who are already routinely using contactless payment and online banking services over traditional methods.
Atom Bank provides a range of services which you would expect to find at your regular bank, such as fixed-rate residential mortgages which customers can manage online. They are soon to add current accounts, which is likely to increase the popularity of their services. So far, Atom Bank have raised £234 million. In the UK, Starling Bank is one of the most widely used digital-only banks which is now facilitating popular payment methods such as  Apple Pay. This is a good indicator of how digital-only banks are becoming more widely used.
Peer-to-Peer Transfer Platforms
One of the main things people use online banking services for is transferring money. People transfer money for a range of reasons, usually for personal or business use. New peer-to-peer money transferring platforms and applications are changing the way people transfer money. Some of the best-known platforms are TransferWise, Azimo and CurrencyFair. The industry is very new but already highly competitive. Some industry professionals believe that peer-to-peer transfers could replace traditional transfer service providers in the future.
These platforms provide a very similar service as banks currently provide but reduce the need for a 'middleman'. The benefits of peer-to-peer transfers include the reduced cost of making transfers around the world, even when transferring between different currencies. For businesses peer-to-peer transfer are appealing because they reduced the number of hidden bank charges. There is also usually a higher level of transparency surrounding the exchange rates provided on peer-to-peer platforms and these rates are determined by the supply and demand, not a government or bank.  Some people feel that peer-to-peer platforms are more secure because they don't require large amounts of personal information.
Investment Platforms
FinTech has played a major role in making investments more accessible to a wider audience. Many people lack the knowledge and infrastructure to make investments, which sets them at a financial disadvantage to those who can. This is where investment platforms come in. Tech has been helping people to save money for years, but online investment platforms help to make it easier for first-time investors to get started. Investment platforms reduced the need for any external involvement, or 'middleman', which can help investors to save money. These platforms are particularly useful for people who are experienced and don't want or need to seek financial advice from a qualified professional.
An example of a FinTech investment platform is Nutmeg, which was founded by Nick Hungerford. The platform works as a wealth manager; people are able to sign up and state what they are saving up for and to what extent they are able to take financial risks. Then the platform creates a personalized portfolio for users, which they can check up on whenever they want to. Interestingly, all the financial decisions and recommendations are made by real members of the Nutmeg team, not an automated algorithm. Another key feature of the platform is that it is easy for users to withdraw their money without facing large exit fee charges. The platform is user-friendly, features transparent pricing and has the company has a personal mission to break down equality barriers, all of which are valued attributes of a FinTech organization. So far, Nutmeg has raised £71 million, which demonstrates how popular it has already become.