Lenovo appears to be working on a new Yoga Book Pro
But it could be a "stretch."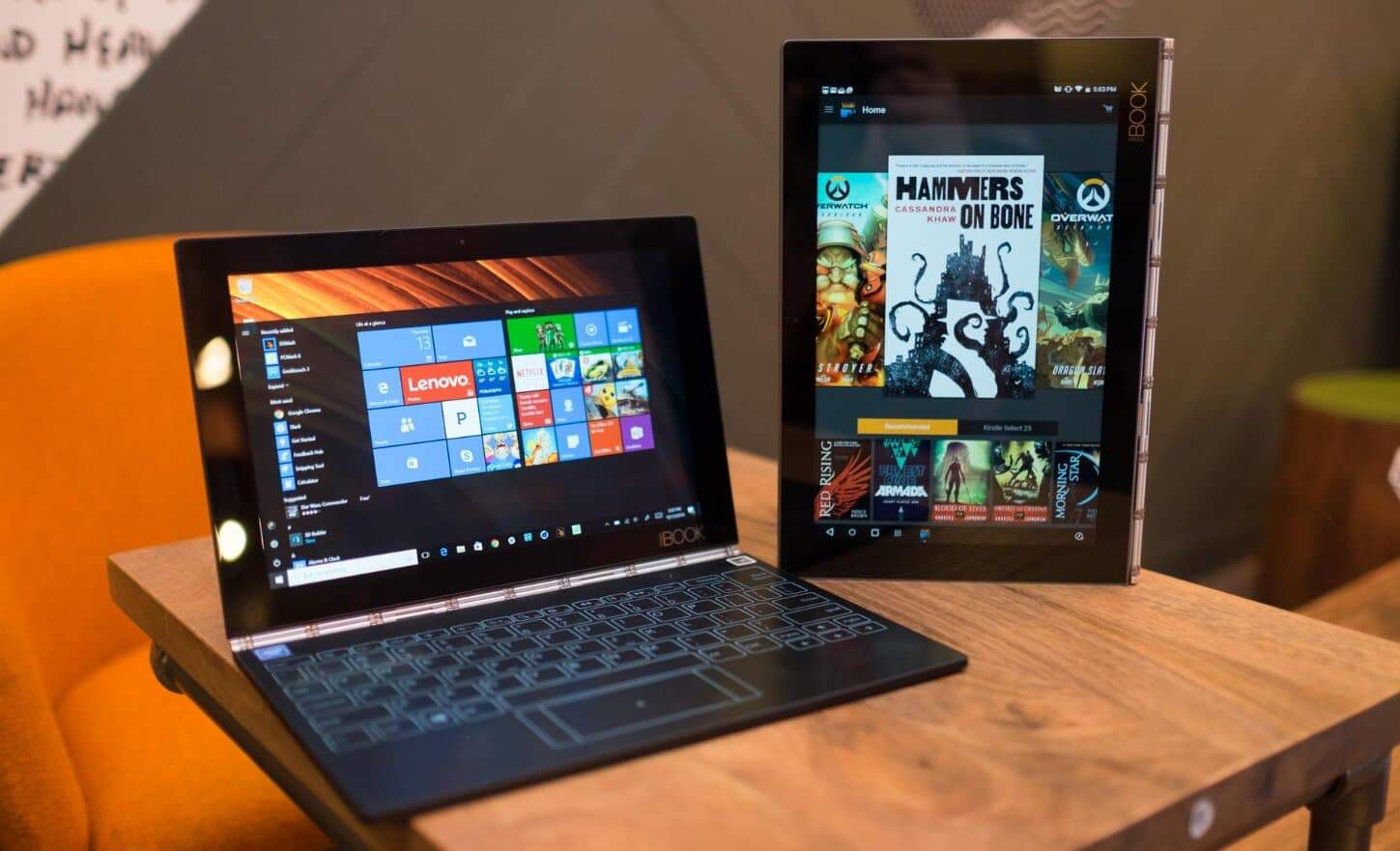 Lenovo's Yoga Book was one of the more innovative computers to come out in 2016. On the surface, it seemed like any other convertible design laptop with a hinge that let you tuck the keyboard portion behind the screen for use in tablet mode. Once you started looking at the device, however, you began to realize the keyboard wasn't actually physically there.
Instead of physical keys, the Yoga Book features a 'Create Pad' which is a rebranded Wacom tablet that you can use with a digital pen for writing or drawing. The keyboard trick is made possible by a 'halo keyboard' mode, which displayed outlines of virtual keys similar to your phone keyboard.
It was also offered in Windows and Android OS versions, adding to the strangeness, with the Android version starting at a low $499. Lenovo did refresh the design slightly in 2017 by offering a larger screen.
From a Bluetooth certification for an unannounced Yoga Book Pen2, we now think there's a second Yoga Book on the way.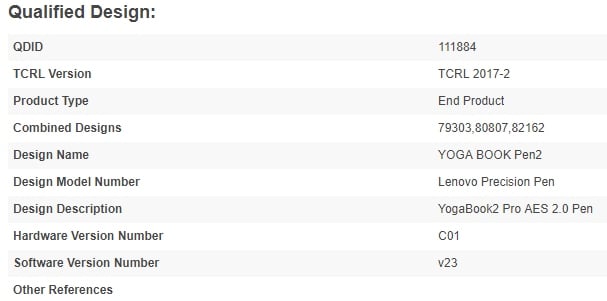 When Lenovo launched the Yoga Book originally, they did mention they were pushing this new form factor for a new category of devices, so news of a second device shouldn't really surprise anyone. The original Yoga Book wasn't beloved by critics, who mentioned the difficulty in getting used to the keyboard amongst other things.
Recently Lenovo scrapped plans to launch a Yoga Book outfitted with Chrome OS, perhaps as a cost consideration.
Other than the Yoga Book Pen 2, there's no word yet on what features the latest model will have. It's likely it will be another convertible tablet/notebook style device with pen input. We'd expect a processor upgrade, the Intel Atom Cherry Trail SOC in the original device was kinda underpowered for Windows 10 use.
Maybe we'll see another new trick with the Wacom virtual keyboard, like the tactile touchscreens that we've not seen much about since 2015.
What do you think about the Yoga Book Pro? Does it sound gimmicky? Let us know your thoughts in the comments.
Follow us on Flipboard, Google News, or Apple News