Linkedin introduces voicemail, literally a feature no one ever asked for
What group of smart people decided to spend money on this?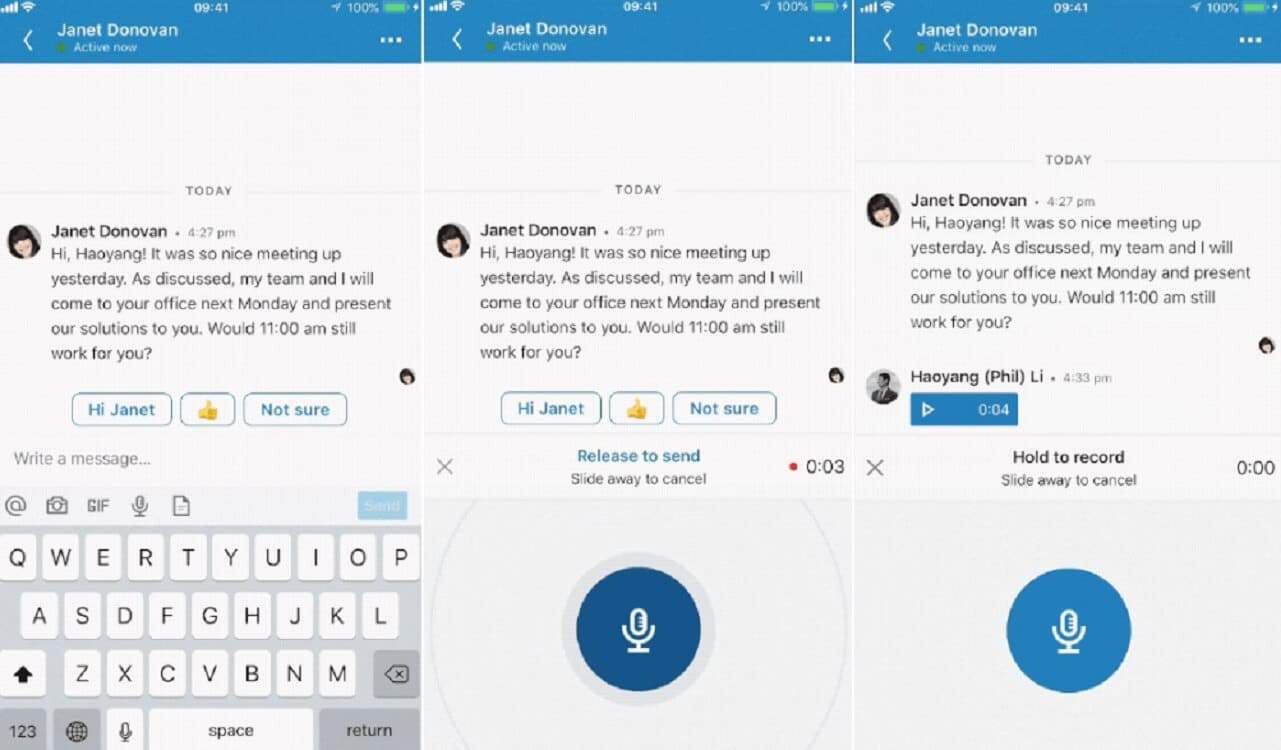 LinkedIn has introduced a new voice messaging system that allows you to record and send voice messages to other users. It's being described as a "faster" and "easier" way to send a message.
According to a blog post introducing the new service, LinkedIn says the voice recordings are limited to 60 seconds. It notes the feature is rolling out to users of the LinkedIn app for iOS and Android, although you can also receive voice messages on the web. LinkedIn says the feature will be available globally in the coming weeks.
Voice messages, according to the company, are better than traditional texting because:
Easily message on-the-go: People speak about four times faster than they type, making voice messaging great for explaining longer or more complex ideas without the time and involvement of typing and editing a message. It's also helpful for when you're on the move and don't have time to stop and type.
Get to it when you can: Leaving a voice message can often better for a recipient than calling them since they can listen and respond when they have a free moment.
Another point LinkedIn tries to make is that voice messages give users a better way to express themselves. Ok, sure, but if I don't even read my messages on LinkedIn, what makes you think I'll listen to a voicemail? If we're to a point in our professional relationship where I'm listening to their voicemails, then I can guarantee you they have my phone number.
On any other platform, I can see how voice messaging might be beneficial. On LinkedIn, not so much.
By its very nature, LinkedIn is a professional site where mostly strangers meet to discuss job opportunities or to pitch products. I can't see how either of those functions is somehow improved upon by adding voice.
Perhaps more than anything, adding voice could make a formal setting sound much more informal and I'm not at all convinced that's appropriate here.
What do you think? Should LinkedIn members start recording voice messages? Let us know below. 
In other tech news, see:
Follow us on Flipboard, Google News, or Apple News