Bungie is releasing a book full of Grimoire so players can understand Destiny lore
WANT.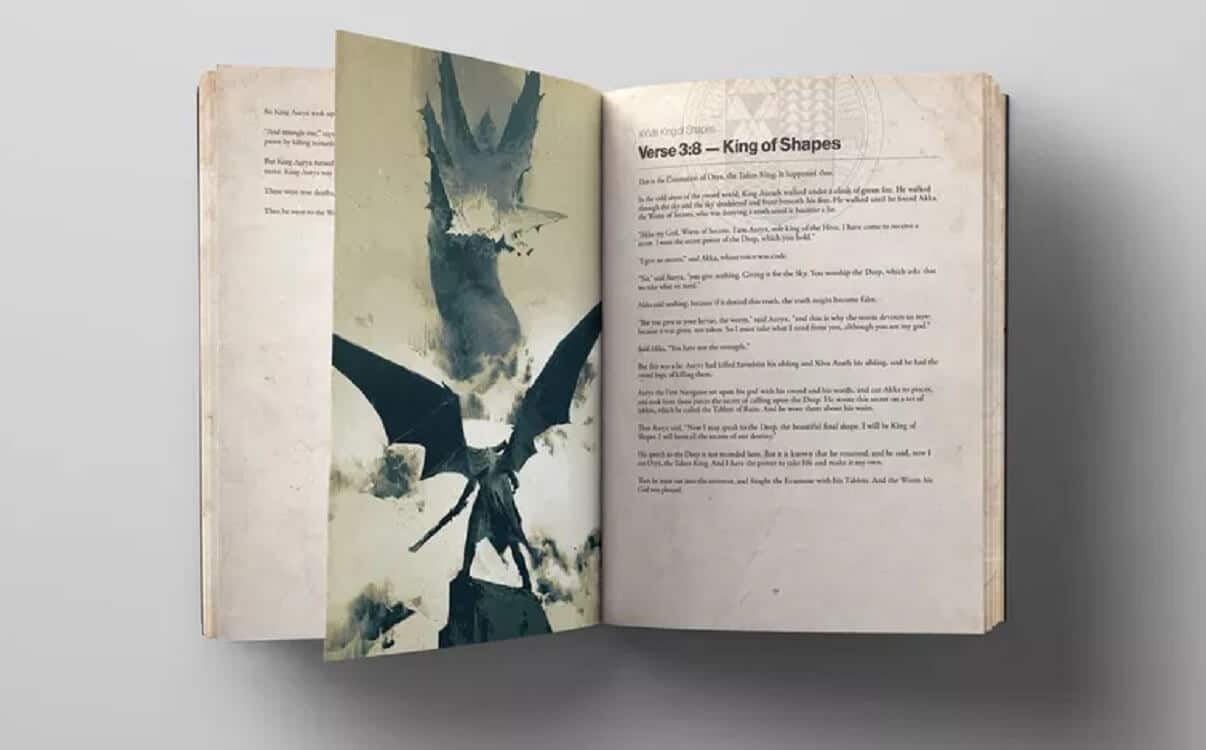 If you're familiar with either Destiny or Destiny 2, you know that Bungie has had a difficult time really capturing the huge universe they've built. Stories in the game are segmented, often small, but do serve as building blocks for a bigger world.
In the original Destiny, much of that larger universe was told through Grimoire cards, chunks of lore that was awarded for the completion of different objectives. The kicker? These cards couldn't even be read in-game and required you to visit the Bungie website.
It was an interesting idea, but it simply didn't work. Now, Bungie is retroactively trying to address some of those concerns by releasing a book compiled of all the different Grimoire lore.
Destiny Grimoire Anthology Vol. 1: Dark Mirror will be a 128-page book, full of lore in an attractive hardcover backing. The stories will be compiled appropriately, bringing "tales from multiple sources together for the first time, casting new light on Destiny's most legendary heroes, infamous villains, and their greatest moments of triumph and tragedy."
This will be the first book in a series (no word yet on how many volumes) and is a much-welcome announcement for fans who really appreciate the universe that Bungie is creating with Destiny.
You can now pre-order the book from Bungie, it will run you $24.99.
Would you buy this? I know I would. Let us know below.
For more gaming and tech news, check out:
Follow us on Flipboard, Google News, or Apple News