Mad Catz CES Hardware Round-up!
At CES 2015, Mad Catz is boasting about their mobile and gaming headsets, mice, and other hardware. Check out some of their reveals here!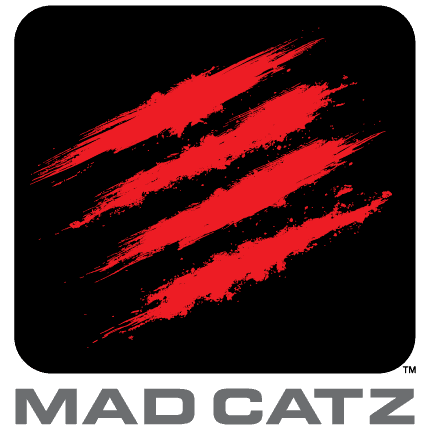 We're only just scraping the surface of CES, but hardware developer Mad Catz is already boasting a large selection of announcements for the upcoming year. If you've been around gaming for any significant period of time, you know who Mad Catz is, but in recent years the brand has done well to release products that appeal to the high-end gamer and those looking for affordability, as well. At CES 2015, Mad Catz is boasting about their mobile and gaming headsets, mice, and other hardware.
Keep reading below for our Mad Catz CES round-up!
F.R.E.Q.9 Surround Sound Gaming Headset: Compatible with PC, Mac, and mobiles phones or tablets, this headset includes Bluetooth, surround sound, rechargeable Li-ion battery, 50mm drivers, active noise cancelling, and an "invisible microphone." Priced at $299.99, anybody looking for an all-purpose microphone need look no further. It even works with PS4, Xbox 360, and Xbox One, though an adapter is needed for Xbox One.
F.R.E.Q.TE Gaming Headset: Mad Catz's "TE" line means is their "Tournament Edition" hardware, and with good reason. This headset had help from real professional gamers when it was designed, meaning you're not going to get a bunch of options that you don't need, simply for the sake of packing in options. Instead, the F.R.E.Q.TE is designed with the idea of giving you what you need. Uni-directional boom mic, 50mm speakers, memory foam ear cups to help cancel noise, and a 3.5mm connection to ensure it works without having to install special drivers.
Darren Richardson, President and Chief Executive Officer of Mad Catz Interactive, Inc. stated, "Our Tournament Edition range appeals to the passionate gamer who plays at a professional level. By focusing on quality and only the features needed to win at a competitive level, we believe the F.R.E.Q.TE will prove a common sports arena."
G.L.I.D.ETE Gaming Surface: Remember when a "gaming surface" was whatever you had lying around? A mouse pad, phone book, school notebook, or anything else within arm's reach would do. But not anymore. Because it's part of the T.E. line of products, professional gamers helped with the design of this too, which means the material you'll glide your mouse across is less resistant and enhances sensor performance (yes, that's really a claim). It's got a larger surface area than your average mouse pad, it's comfortable, easy to store for travel, and easy to clean when you spill your drink of choice. It's also water resistant, so don't worry about getting the blood of your enemies on it. The G.L.I.D.ETE will wipe clean!
L.Y.N.X.9 Mobile Hybrid Controller: Mobile gaming has become pretty popular, but nobody wants to play an action/adventure, brawler, or anything else that requires precision movements because tapping your fingers on glass just feels wrong. With this controller, you can enjoy your favorite games as our Gaming Overlords intended: with a controller in your hands. Designed to mold to tablet or phone, it's as futuristic looking as it is performing. Seriously, it looks like a mini Transformer.
R.A.T.PROX Gaming Mouse: The R.A.T. line of gaming mice features some of the most well-designed, precision craftsmanship I've ever seen. I've used different models within the line and every time I see a new one, I get giddy. Like, schoolgirl giddy. It's great. The R.A.T. PROX did it again, announced five years to the day of the original R.A.T. Magnesium Alloy Chassis ensures that it's lightweight without risking structural integrity and this time Mad Catz has announced a completely reinvented scroll wheel system.
"Literally reinventing the wheel, the R.A.T. PROX features a newly designed Scroll Wheel system, allowing gamers to adjust the click force of the wheel, swap out the wheel itself and even utilize a new analogue strafe feature, affording gamers configurable analog control for the horizontal movement on the scroll wheel."
Shipping this spring, the will R.A.T. PROX allow "modular sensor units," which is a fancy way of saying that you can get new sensors for the mouse, rather than buying from competitors. Not to mention it's absolutely gorgeous. Look at it. LOOK AT IT.
TRITTON Swarm: Wrapping up the bevy of announcements is a wireless mobile headset. Available in blue, red, green, or black, the Swarm includes Bluetooth for your smartphone or tablet, but also can connect via 3.5mm to your PC or Mac. Pair the Swarm with two devices and you can play a game on your tablet, but still hear when a phone call or text message comes in on your phone. They call it technology, but I know the truth: it's magic. "TRITTON is known for its outstanding audio quality and we believe now is the time to further broaden the appeal of the brand. We believe the Swarm will resonate with today's fashion conscious gamer, who typically plays across a variety of devices," said Darren Richardson, President and Chief Executive Officer of Mad Catz. "Our headset business continues to account for a sizable percentage of global sales and today's announcement illustrates our commitment to grow our business further throughout 2015."
Follow us on Flipboard, Google News, or Apple News