Microsoft's July Games With Gold 'one'-ups the competition
With the announcement of the July Games With Gold, let's dive in and take a deeper look at what Microsoft is offering for their monthly sacrifice to the masses.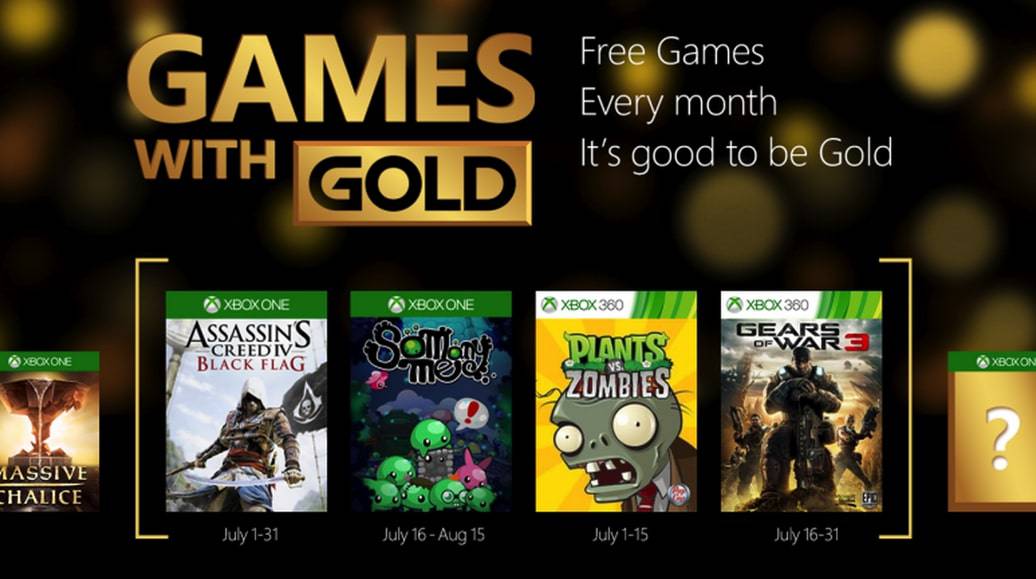 Wow, well would you look at that? It looks like the July Games With Gold are actually worth playing, which is something that couldn't have been said about the last few months of the program. For the first time since the release of the Xbox One, Microsoft is offering two Xbox One games each month, starting this July. Yep, that is why there is a pun in the title. I'm sad I needed to elaborate.
Let's explore those games for a quick minute, shall we?
Assassin's Creed IV Black Flag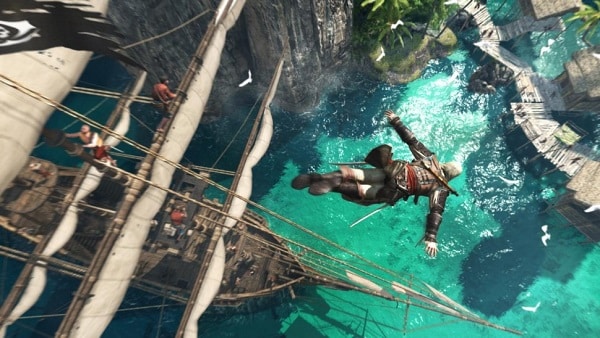 The last great Assassin's Creed game. I know a lot of people that passed this one over due to their experiences with Assassin's Creed 3 and Liberation, which is a pity because this one was quite fun. Live out your swashbuckling fantasies as a crafty assassin and marvel at how small the Bahamas is portrayed in video game scale. This ship will be setting sail all throughout the month of July on Xbox One.
Plants vs Zombies
Well, if you haven't played this game by now, there's probably a pretty good chance that you really haven't had the urge to. However, if you have an Xbox 360, you probably do like getting achievements and this game will net you some relatively easy Gamerscore. Grow plants, kill zombies and listen to elevator music from July 1st to the 15th on the 360.
So Many Me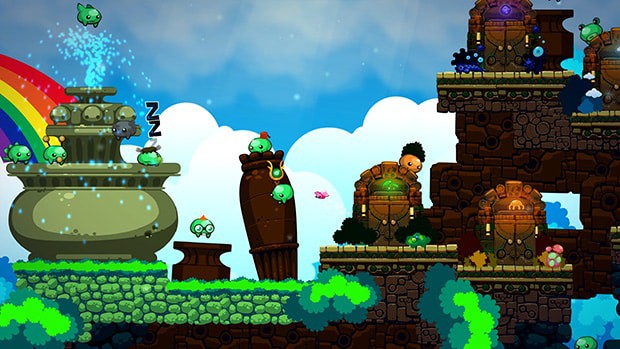 Almost a year to the day it hits Games With Gold, So Many Me came out on Steam. A mix between Kirby-esque platformer and a SNES-era puzzle game, So Many Me is an overdose in indie cuteness. It's one of those games that hide brutally difficult levels later in the game by adding big-eyes characters and bright colors. Let it catch you off guard July 16th through August 15 on Xbox One. 
Gears of War 3
The OTHER exclusive title on the Xbox 360. Nothing like an ultra violent third-person shooter to get the blood pumping. You might say that this is coming out just in time for people to get bit by the nostalgia bug so they'll drop some cash on the upcoming Xbox One collection. I had fun with this one, regardless of the cliche story. Rev up your Mk 2 Lancer and go wild July 16th through the 31st.
---
So now that you have had a peek at both Sony and Microsoft's free games for the month of July, which fan-base will benefit more? While you sit there to ponder that, I'm going to fire up my PC and play some League of Legends or some Team Fortress 2 or something. Have fun!
Follow us on Flipboard, Google News, or Apple News