The Miles app rewards you just for moving, or at least, it's supposed to
An interesting concept, but having an app track you 24/7 is still unsettling.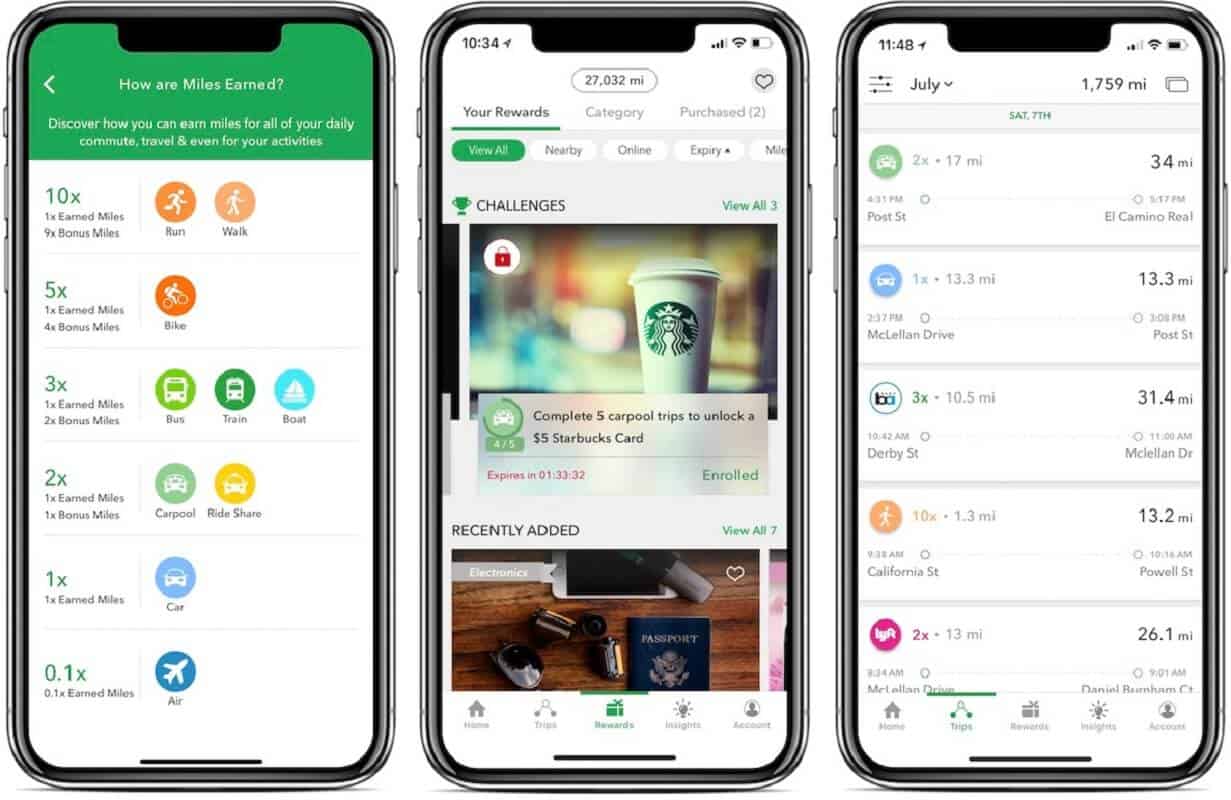 With the free Miles app for iOS, you can earn rewards just by moving. By knowing your current location, the app will award you with points based on the miles you travel each day. These points can be put towards rewards such as gift cards from Target, Starbucks, and other retail locations.
Miles, which calls itself a "universal rewards platform," tracts your movement whenever you use green modes of transportation. For example, one mile in a car will give you one reward mile. However, a mile using transportation like buses and ferries would turn that mile into three reward miles. Riding a bike, by contrast, adds five reward miles for every actual mile peddled. Would you rather walk? You'll get ten points per mile.
By the way, you'll still receive reward miles even when flying, but just 0.1 reward miles per actual mile.
Once you collect enough reward miles, you can cash them in for prizes from a variety of places.
For example, 2,500 reward points will give you a $5 gift card from Starbucks and Target, while 1,000 miles will give you $50 off a $200 purchase at Cole Haan.
Are you looking for more? The Miles app also runs challenges where you can get a reward for performing a specific task, such as traveling by bike three times in one week.
Naturally, for some, the biggest deal breaker here is the requirement that Miles gets to track your movements 24/7. Other apps do this too, however, so this isn't something new. Another issue is that currently a lot of reviews are showing issues with payouts and false gift codes, but hopefully this is something the company is working on fixing. If nothing changes, however, we'll be sure to drag them through the dirt.
For now, Miles is only available on iOS.
Is this the type of app you plan on checking out? 
For other mobile news, see:
Gaming apps that make gaming easy and entertaining
4 Android apps you should be checking out in July
Follow us on Flipboard, Google News, or Apple News