With One Chat for Mac, all your messaging apps are in one place
With the app, you can access messages from over 25 different messaging apps.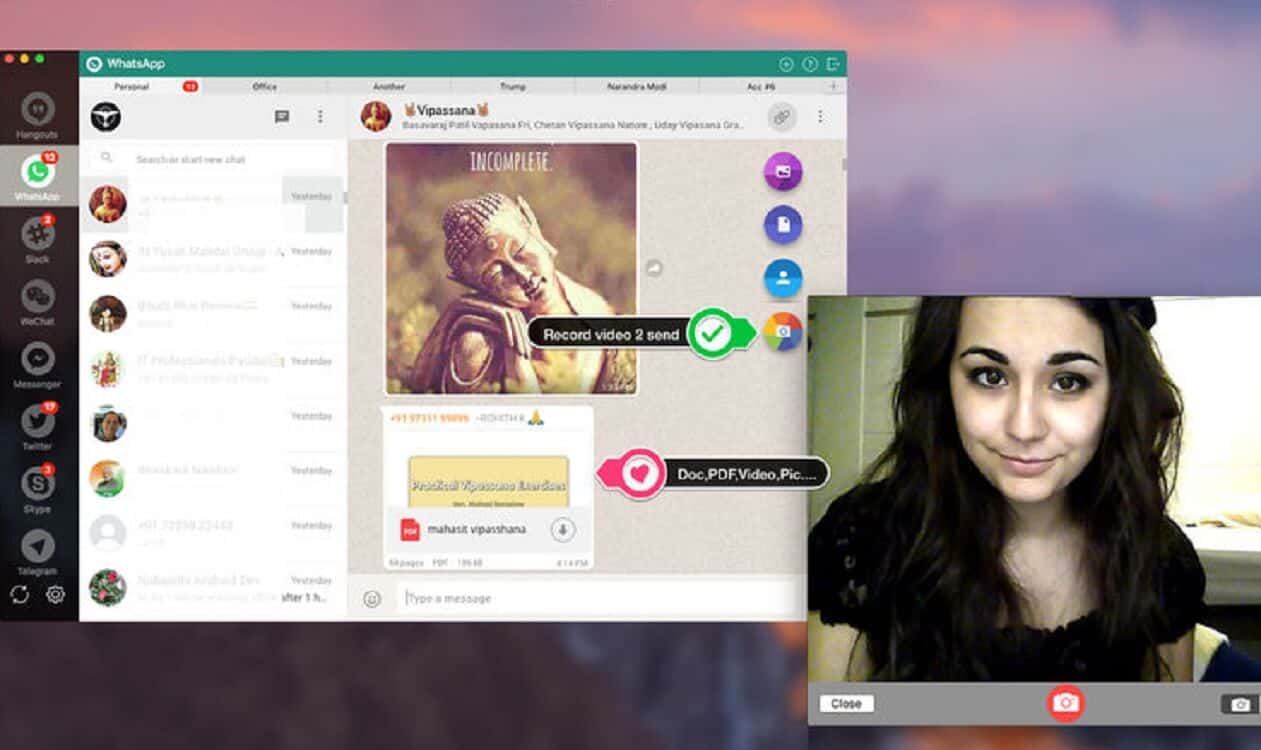 How many messaging services do you use? Are you getting tired of opening multiple chat windows on your macOS device? With One Chat, all of those windows can become one. The new app allows you to connect with all your services in one location, including Skype, Facebook Messenger, Slack, and others.
Priced at $17.99, One Chat has been designed to support both business and private messaging and chat services, including WhatsApp, Facebook Messenger, Hangouts, Telegram, Skype, Slack, WeChat, Twitter, YahooChat, ICQ chat, HipChat, Discord, GroupMe, QQ and Facebook Page messenger, My SMS, TweetDeck, RocketChat, VK, Tinder, and more coming soon.
Take a look:
Features include: 
Unlimited Accounts: One Chat allows you to add more than one Facebook messenger or for any other service.
Privacy Protected: Auto locks when you're away; use a password or Touch ID on newer Macs.
Schedule Messages: One Chat allows you to schedule messages to send to customers or friends on your timeframe.
Custom GIF: Generate Auto Smart GIF's in any messaging service
Customize Notifications: Enable/Disable sound alerts, badges, and a notification banner.
24/7 Support
One Chat looks interesting. Assuming it works as advertised, it could eliminate one of those daily hassles many of us face each day on our computers. Best of all, you can try the app for free.
One Chat is also available for iPad.
What type of messaging or chat services do you use? Would you benefit from something like One Chat? Do you use any alternatives? Leave your comments below. 
In other news:
Follow us on Flipboard, Google News, or Apple News