Unpopular Opinion: PAX East needs to get smaller
When it comes to throwing a gaming convention, PAX East throws the best one. But is it getting to too popular?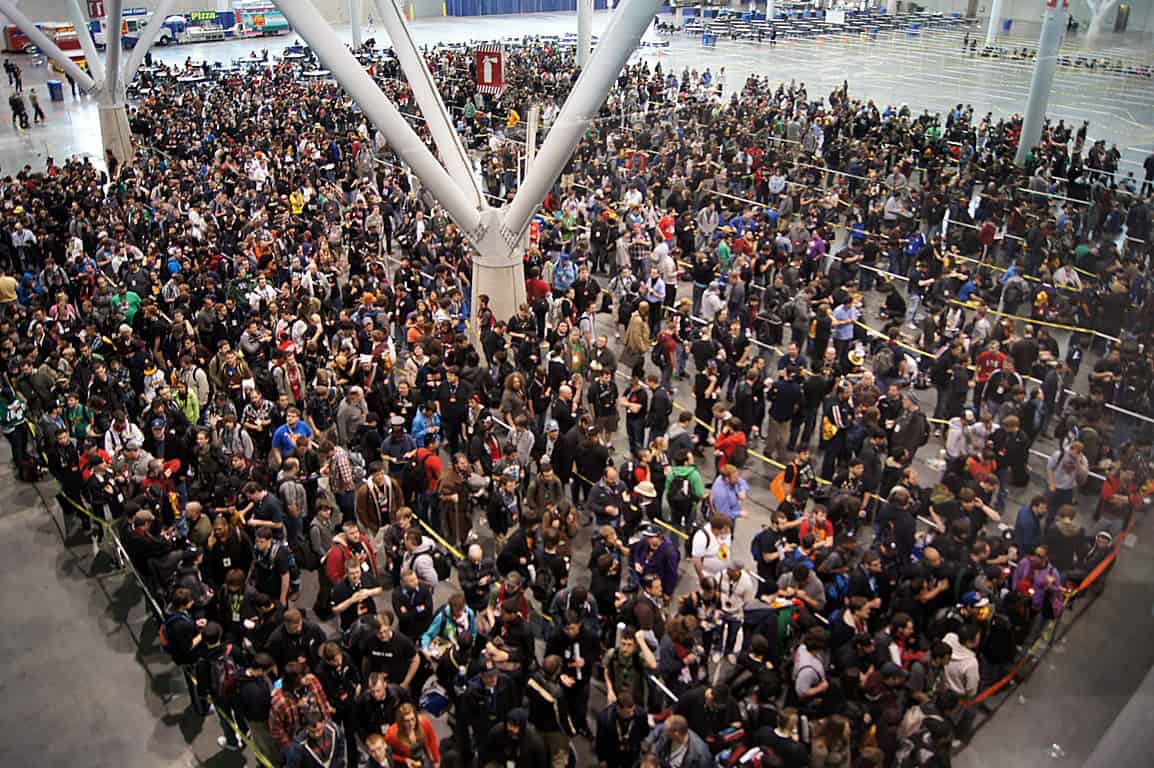 From March 6 through March 8, game-lovers, cosplayers, and developers gathered in Boston for PAX East, a spin-off of the popular Penny Arcade Expo (PAX) convention that is annually held in Seattle. After the initial PAX East location was found to be far too crowded, the event was moved to the Boston Convention and Exhibition Center, an area that was far bigger and could accommodate the crowd of more than 70,000.
Allegedly.
While there isn't an official attendance number for this year's show, whatever the final count was it's still too many. Every year the show floor has changed to make room for more booths, more attendees, and for the show itself, more money. And that's fine, Penny Arcade is a business and I want those employed there to be compensated for the work they do. These shows are not easy to execute, and with a growing fan base every year it's only going to get harder, but after PAX East 2015 it's clear that some changes need to be made.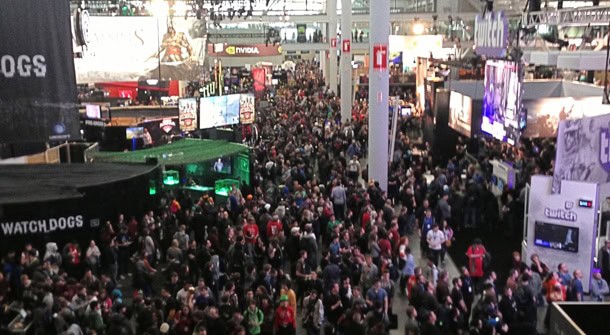 Typically what we've seen at PAX East is half of the floor dedicated for tabletop and video gaming, while the other half is where you queue in the mornings. Not to mention the food court. This year, instead of a food court, the food stations were scattered around the floor. Half of the show was tabletop and a PC gaming area, the other half was exclusively for video gaming, with the queue positioned in the center of the two areas. With so much more room available, the expectation was fluid movement, unclogged aisles, and far more freedom than in years prior.
Those expectations were demolished very early into the show.
Those of us classified as "Media" have access to the show floor on Friday morning an hour before the doors open to the public. This allows some of us to meet with developers we weren't able to schedule dedicated times with, to get a feel of the show floor, and to say "hello" and mingle with colleagues and those in the gaming industry that we've come to know personally. That first hour isn't exactly necessary, but I hope the administrators of PAX understand that we are all very thankful for it. Because of that head start, most media is able to get two meetings done and schedule another at 10a.m., when doors open. On the other days without early access, meetings typically begin at 10:30 or 11 a.m., because getting to your destination prior to that isn't possible.
Meet Therabody's All-New TheraFace Mask
TheraFace Mask is a breakthrough FDA-cleared LED skincare mask with added tension-relieving vibration therapy. Clinically proven results include firmer, smoother, healthier-looking skin with a visible reduction in fine lines, wrinkles, and uneven tone in as little as 8 weeks
To the credit of the PAX Enforcers, the entire throng of gamers, foaming at the mouth to get into the show, isn't permitted all at once. Instead of a stampede, the line is systematically allowed in, but you can watch the floor fill up and, by the time everyone is in, can feel the floor fill up. That's because, even with some aisles being widened and the amount booths needing excessive real estate dwindling, show-goers are still packed in, elbow-to-elbow, shuffling like cattle as they make their way to the things they want to see.
It's not just the show floor that suffers though. Sure, it's uncomfortable, and early on in day #2 you already feel the "PAX Stank" settling in on the floor, but on the fringes of the floor where folks typically go to relax or to enjoy a panel, it still exists. If you're trying to get into a popular panel, get there two hours before it starts, because it will be capped if you go too late. Interested in eating? Don't go to lunch at "lunch time," instead go early or late, but even then you're going to wait in line, despite multiple locations in the hall and five food trucks parked outside.
PAX East has become Packed East.
Of course, how silly would it be for me to simply complain about the situation without offering any sort of resolution. Fixing it is going to be complicated, but the easiest way is to acknowledge why the show exists, who it helps, and why people love it. First, the show exists for two reasons. For those attending, we want to see the next great game and to enjoy the company of thousands of people who have similar interests. For the Penny Arcade staff, they, too, want to enjoy the company of the community, but they also want to make money. Mike and Jerry, founders of PAX, don't do it out of the goodness of their hearts — at least, not solely for that — otherwise it'd be free.
So step one is to reduce the amount of tickets sold by 25%. Assuming the show has seen an average of about 70,000 people per show (it's slightly more than that), that's a reduction of nearly 18,000 people over the 3-day event. If a weekend pass costs around $110.00 (individual day passes cost about $35.00 each, but we won't use these figures for the sake of math), we can assume that PAX East sees, at minimum, $7.7 million in ticket sales. Reducing the tickets sold by 25% would reduce that take by nearly $2 million. The fix is easy, but there are two options. First, raise ticket prices. Raising prices by about $40 per 3-day pass would recoup $2 million lost by limiting tickets.
Here's where you're getting upset. "I have a hard enough time affording the travel, hotel, and the ticket as it is!" Then don't go. I understand that and empathize with you, but PAX East is a special event and, unfortunately, not everyone can go. To their credit, PAX has opened up events in Australia, PAX South had it's first show this year, and PAX Prime is a staple in the gaming community. More shows are sure to spring up (PAX Canada, anyone?) and make themselves available.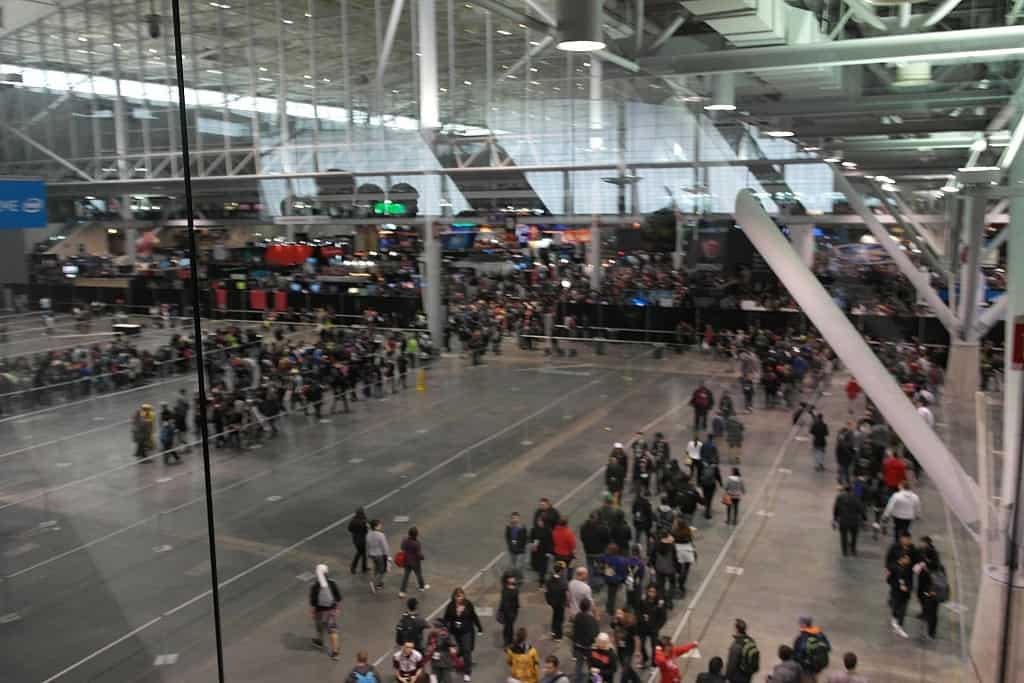 "But you get a media pass, so saying they should raise ticket prices doesn't affect you!" You're right. And I know loads of people who get media passes simply to get free access to the show. So instead of a free pass, attach a cost to it. Those of us who are professionals in the gaming journalism industry (or writing or podcasting, etc) will have no problem paying a fee for a media pass. Hell, make it an "application fee" to cut down on bogus requests and kill two birds with one stone. That's because most of us have a backup plan. If we're denied media access for whatever reason, often we've already purchased a 3-day pass so we can attend anyway. Unfortunately, I don't know how many media passes are granted, so I can't wager a guess on what should be charged.
The final suggestion is one I hesitate to make: Don't bring your kids. Now slow down, I'm not talking about all children. I've had conversations with some of the wee folk that is more passionate and fun than with some of my own peers and I think PAX East helps cultivate youngsters. It helps them get comfortable with all different types of people and how to act in public. It also shows them that there are adults who are comfortable being themselves and that, regardless of how different they may feel, they're normal and should be comfortable with it.
No, the "kids" I'm talking about are the babies. Hell, any child under 5 years old. I have a six year old and a three year old and I'd be comfortable with the older attending the show (under my supervision), but even then I'd have concerns. At every PAX East there are dozens of parents bringing infants to the show floor. Strollers block aisles, parents are bumping into other people with their offspring strapped to their chest, and for crying out loud, THEY DON'T CALL IT PAX POX FOR NOTHING. The event is a breeding ground for germs and viruses. Odds are, when the zombie apocalypse happens, patient zero will be traced back to a PAX show. Don't bring your kids around that. It's too dangerous.
By cutting back on 25% of ticket sales and increasing prices overall, even for media, will cut down on congestion on the show floor, give PAX the profits that they need to continue operation, and make the event feel "special" again. Setting an age limit will discourage parents from bringing along kids who are too young to enjoy the spectacle and run the risk of being injured. PAX East is a community of people who love getting together to talk games, eat, drink, be merry, and spend time with people you've probably come to know only through your favorite gaming titles. The sense of community is perhaps the biggest draw to the show, so it's unpopular to say "make it more exclusive," but if a change isn't made, pretty soon the show will end up being hour-long lines for games, booths, and panels.
After seeing PAX East 2015, we're dangerously close to that already.
Follow us on Flipboard, Google News, or Apple News