Review: PowerAdd 360-degree camera
Create virtual reality experiences for cheap.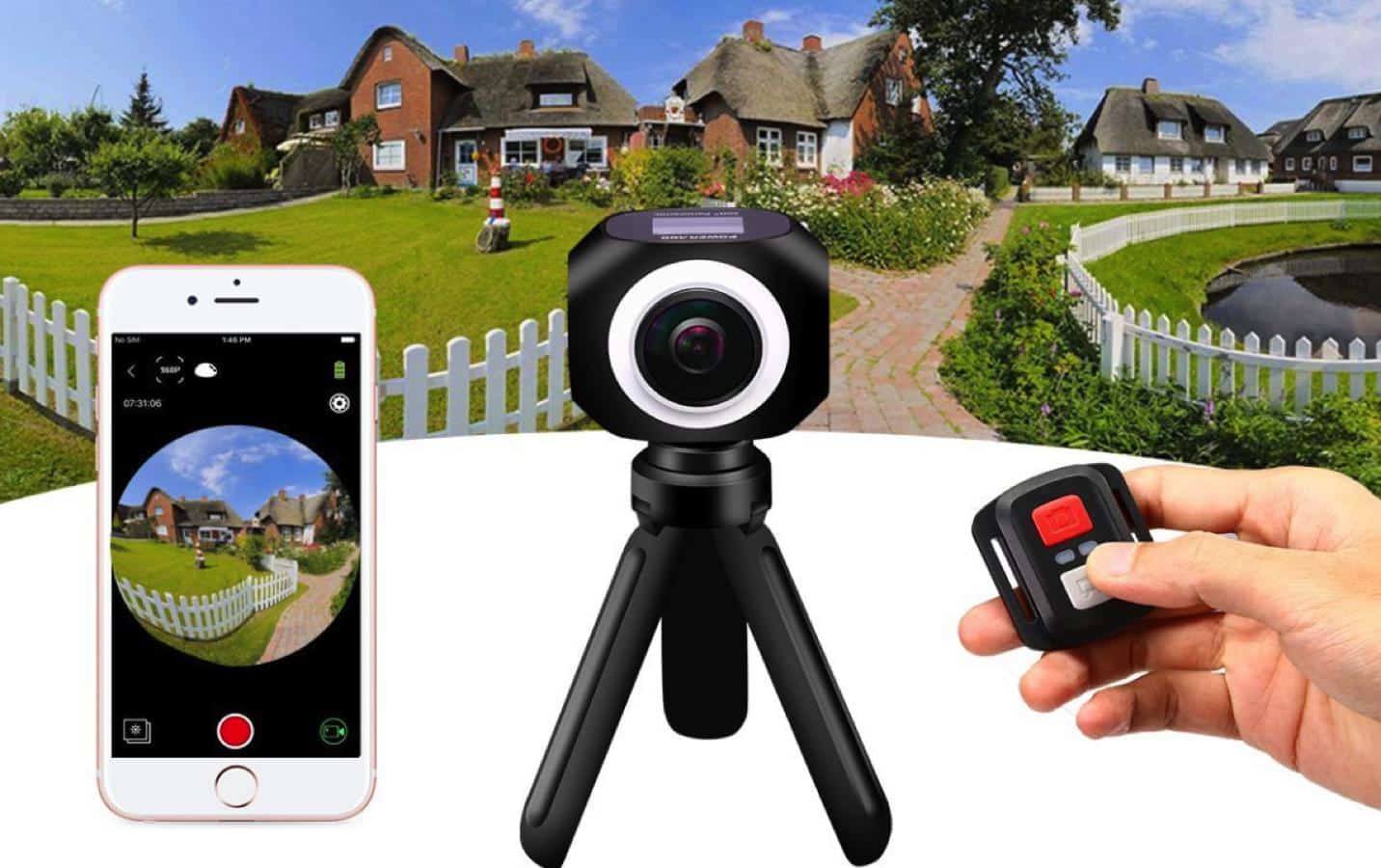 The Good
Great battery life
Full 360 degree panorama
Wireless controller for hands-free recording
Included tripod/selfie stick compatible with other cameras
The Bad
No included SD card
Not true 4K
I've never had the experience of using a 360-degree camera, but I figured I could have some fun with it. I had no idea how 360 cameras worked or what type of adjustments were appropriate, but PowerAdd created a spectacular starter 360 camera. My overall experience was easy and fun, but at the end of the day, I don't see why I would choose this camera over my DSLR or phone. If you are a person who likes to invest, tinker, and test new equipment, then the PowerAdd 360 Panoramic Wi-Fi VR camera is for you.
The only VR videos I have had experience with were the basic videos included in the Samsung Gear VR launch. I have since sold off my headset because the games didn't offer enough to justify it, but in only one-year, technology within virtual reality has skyrocketed. You now see 4K goggles, 4K media available in VR, and game libraries are growing to be more than knock off indies. I decided to take the camera for a spin in a local setting and outside. I had a fun time tinkering around with this camera. The smile I had on my face when I could click and drag my mouse around to see the surroundings I recorded was a great feeling. Most creators know what the atmosphere is like in that scenario.
Once I unboxed the camera, it took me about two hours to figure out that an SD card has to be in for the camera to charge. There wasn't an SD card included, so I had no idea. No big deal, right? I could just pop in my 64 GB SD card and call it a day, right? Wrong. The PowerAdd VR camera can only accept SD cards up to 32 GB. I had to run to the store to pick up a card that would be compatible since that was the only one I had. Once I finally got the SD card inserted, working the camera was simple and straightforward enough that I was ready to record within two minutes.
There is a 1 inch LCD screen on the top that tells you when you are recording or whenever you're in camera mode, and what video settings you have selected. On the left, there are three buttons, one for Wi-Fi, one for selecting options in the menu and taking pictures, and the bottom button is for power. On the bottom right side, there is a slot for the SD card. Additionally, on the bottom, there is a tripod female adapter that works with the included tripod/selfie stick.
The first thing I did was take a couple of pictures and then recorded video of myself walking around my house. The video turned out to be decent quality, but not 4K. I would say video turns out around 720p 30 FPS, according to my video editing software. It's not bad quality by any means, but the quality indeed isn't as described. Yes, it is 360 degree panoramic, but 4K is a far reach.
Just because the video isn't crystal clear 4K doesn't mean it's terrible. The video quality was impressive. I didn't expect it to pick everything up around me from just two lenses, but damn, it does. I was able to see everything around me without a distinct line from the video is panoramic. I recorded a video during a midnight trip to McDonald's, and it was trippy to watch! I set up the camera in front of my dashboard and just let it sit there the entire ride. I only had to hit record once, and it covered the whole 30-minute trip. I was impressed.
The audio wasn't too bad either. I could hear cars that passed me on the road, and I could listen to the words artists were singing on the radio. The quality isn't anything like an external microphone could pick up, but impressive for a device that fits in the palm of my hand. Would this be something I would use every day? Probably not. Is it a cool toy to show off? Hell yeah!
Overall my experience with the PowerAdd 360 panoramic camera was fun. That was the only way I could describe it. I can't find myself using this camera for much else except to show off to people, but for those who like to do action sports or hike, this camera could be enjoyable to use. I could see how a hiking video would be cool to watch, as it would be like the viewer is experiencing the hike themselves. If you are looking to test out a 360 camera, for $120, this is a good deal.
A sample unit was provided to KnowTechie for the purpose of this review.
The Good
Great battery life
Full 360 degree panorama
Wireless controller for hands-free recording
Included tripod/selfie stick compatible with other cameras
The Bad
No included SD card
Not true 4K
Follow us on Flipboard, Google News, or Apple News