How to receive smartphone notifications on your laptop
Juggling your smartphone and computer can get a little exhausting at times. These tools will help you manage it all from one location.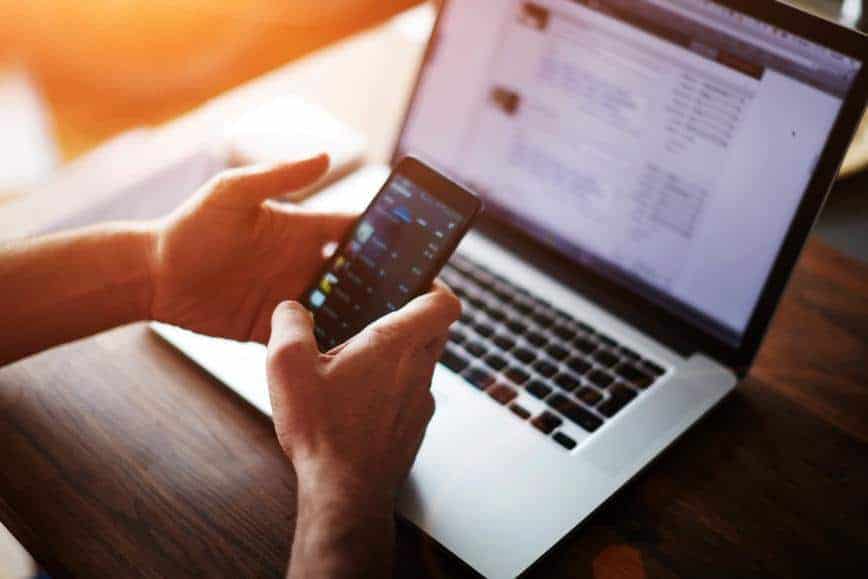 Juggling your smartphone and computer can get a little exhausting at times. These tools will help you manage it all from one location.
---
There are times in which you want to receive mobile alerts on your computer or laptop. The good news is that there are several tools which can help you make the transfer and they are free to boot.
There are many different free tools available, but one that stands out is the Pushbullet. Pushbullet is free and works on iOS and Android systems. Plus, it will send notifications to Firefox, Opera, or Chrome browsers so it is quite versatile and easy to use. The only disadvantage is that it cannot mirror notifications from iOS systems, but that is more to do with Apple than Pushbullet.
There is a Pro version of Pushbullet that costs a few dollars a month and offers additional storage space, the ability to transfer larger files, and a nifty universal copy and paste feature that you can use between devices. For simple mobiles alerts, you will not need to upgrade to the Pro. However, if you do want to transfer bigger files or use the copy and paste feature it is a low price consideration.
Advantages of Pushbullet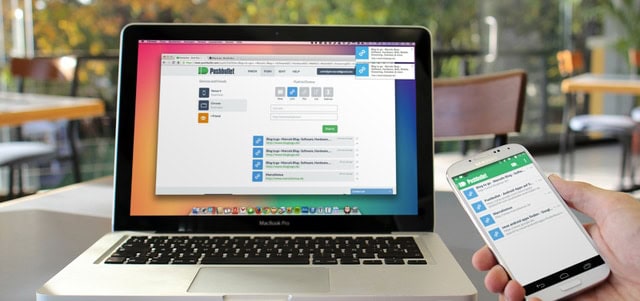 All you need to do is sign up for Pushbullet is through your Facebook or Google account. It only takes a few moments and you can gain access to the online interface. This allows you to check up on your registered devices and even the push notification history. Once you have signed up, the next step is downloading the app for your device.
Add the proper extension to your browser and Pushbullet will ensure that it syncs up with your mobile devices. You can use a variety of apps with this system, including Whatsapp and Facebook Messenger that you can reply from the notifications that appear in your browser. You can also push links and files between the different devices that you own, including contacts that you have added to the system. Plus, you sign up for different notification feeds if you desire such as from Stream and other eligible systems.
About the only downside is that mirror notifications are only available for Android users. For iOS users who really value this particular feature you may have to search elsewhere for this type of system. Also, if you do not spend a lot of time using a browser, then you may have to get the appropriate desktop app for your computer.
How to Use Pushbullet
The Android app for Pushbullet does require a few extra steps in the setup process, but they are very easy to follow. Once you have completed the setup, go to Notification Mirroring and configure the apps that create the alerts that you want to get on your browser. One nifty aspect is that you can disable the mirroring function if you want to silence the mobile notifications.
Once a notification appears on your screen, you can view it through Pushbullet, ignore it, mute it, or respond to it. The best aspect about the Pushbullet system is that you can view the popup alerts at a glance to see whether you want to respond or not. If you do not see a notification when it first arrives, you can review the history through a desktop app or the Chrome extension. You can even modify the total alert counts to run popup notifications longer, add sound, or move them to a different part of your screen so you are better able to catch them.
However, it must be noted that those with iOS systems are going to have a somewhat limited use of Pushbullet thanks to the restrictions that Apple places on their systems. However, you can still transfer messages and files between different devices and get notification support from iOS itself.
Alternatives
MightyText will show notifications in Chrome much like Pushbullet and allow you to send SMS messages from your browser with Android devices. If you like photo and video sync, the MightyText may be right for you particularly if you have mobile runs Google's OS system. While it does offer a few different features, it should be noted that MightyText is for Android users only.
For iOS users who also have Macs, Cupertino offers a number of interesting elements that are strictly for the Apple. However, you cannot integrate it with Android versions. Other third party products such as Desktop Notifications that is used for Android systems are nice, but do not offer the full range of features like Pushbullet. So, for those who want a simple, free system that works very well with Android and not too bad for Apple, Pushbullet is your choice to receive phone or mobile notifications on your laptop or computer.
Follow us on Flipboard, Google News, or Apple News